Certain aspects of performance have always been associated with Prius ownership, such as low emissions, low aerodynamic drag, high fuel efficiency and high reliability. But rarely has Prius been mentioned in the same sentence as outright performance… until now. Step forward the Prius G.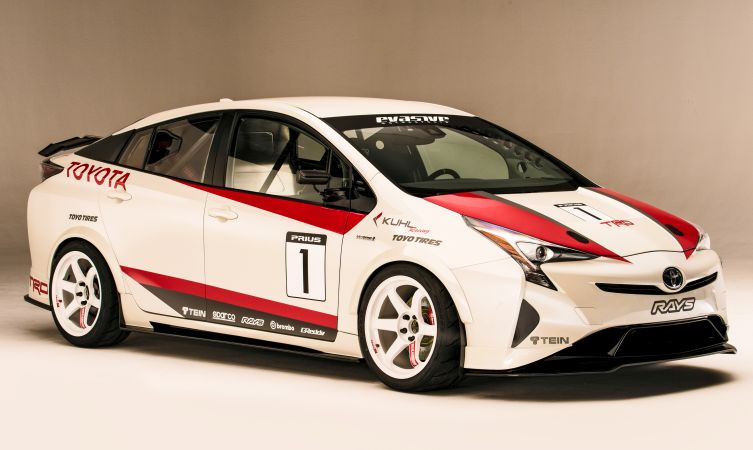 However, as part of its ambitious SEMA showcase, Toyota USA joined forces with Gordon Ting of Beyond Marketing to challenge the perception that a hybrid vehicle simply cannot be fast or made to handle like a sportscar.
Inspiration was drawn from the Prius GT300 racing in Japan's Super GT series. While that vehicle is an out-and-out racer with a unique architecture and powertrain set-up, this project was designed to hold its own around a race circuit yet remain entirely road-legal.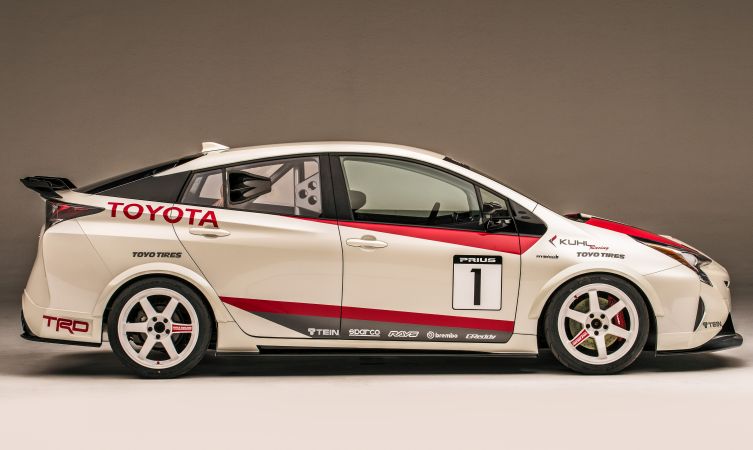 What does the 'G' stand for?
Setting a fast time around a racetrack is not all about straight-line speed; of equal importance is how much momentum you can maintain around the corners.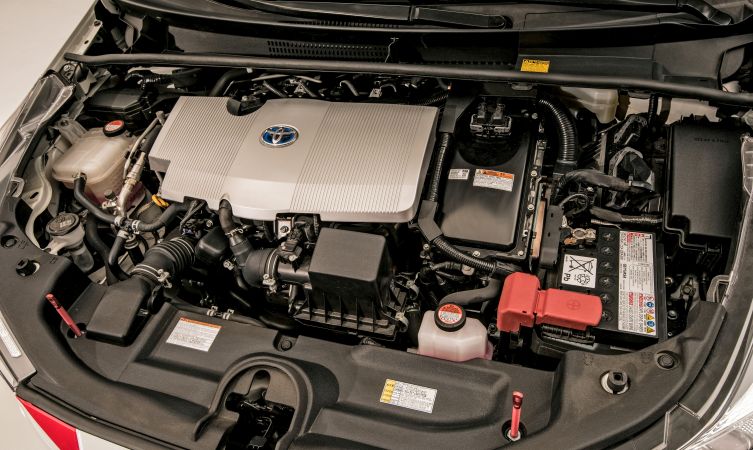 With this in mind, a brief was put together that aimed to leave the Hybrid Synergy Drive powertrain (above) untouched and concentrate on developing the chassis to improve lateral adhesion. The aim was to generate 1G of grip – hence the Prius G name.
Thanks to its TNGA platform, the fourth-generation Prius offers a lower centre of gravity and more agile handling than its predecessors. Although these are steps in the right direction, this project will still surprise many.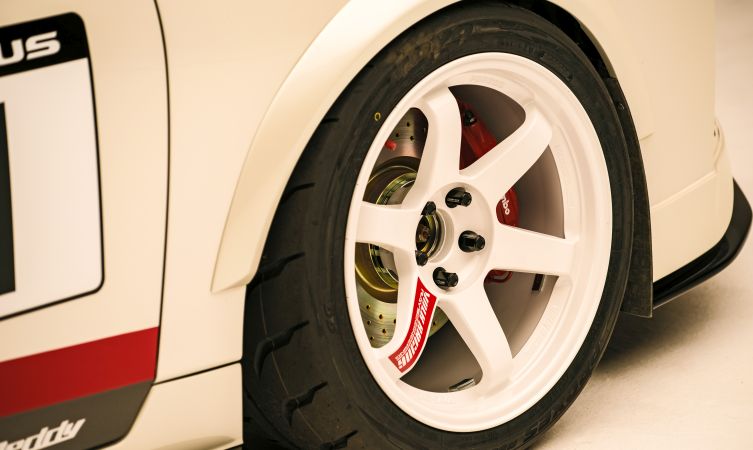 "The Prius G is unexpected. In some ways it's an experiment, and that thrills me," expressed Ting. "I like building out the reputation of the car and showing that it can do a lot more with minimal changes."
Working from a blank canvas
Performance components for the Prius are rare, so the team's biggest challenge was to develop the car by adapting aftermarket parts originally designed for traditional performance vehicles.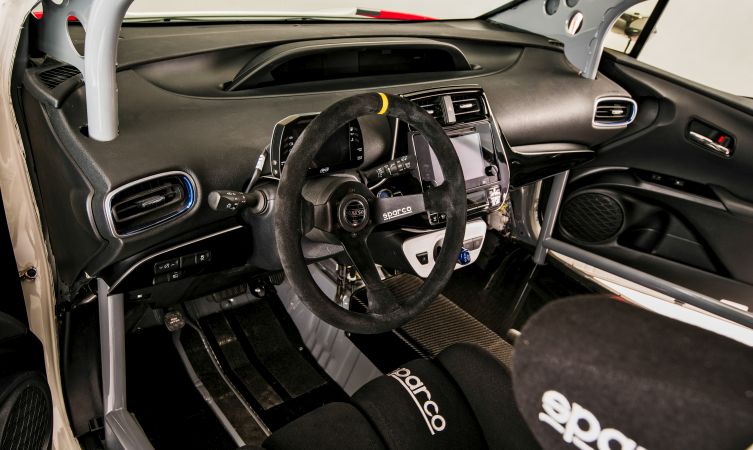 Extensive measurements were taken of the standard Prius before the team undertook a complete strip-down of its interior and suspension, leaving a blank canvas upon which to work their magic.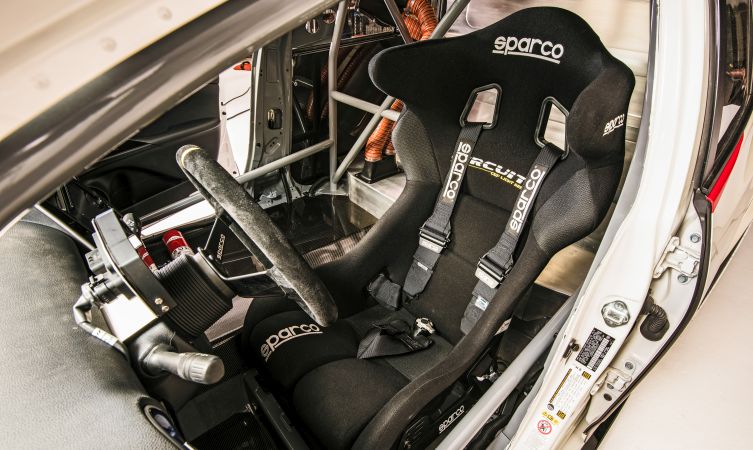 An important first consideration here was the fabrication of a roll-cage – not only for the sake of driver safety but to create an even more rigid structure to optimise the operation of the uprated suspension. Interestingly, the suspension offers an active damping system that can be modified remotely by the driver or automatically in response to its integral G-meter. Grip is additionally maximised by staggering the wheel sizes so the driven wheels have a broader footprint than those on the rear.
Prius G – the hybrid influencer
During testing at Willow Springs International Raceway in Southern California, the small but mighty Prius G consistently pulled 0.99 G on the skid pad – tantalisingly close to its target. Interestingly, that figure is equivalent to many modern supercars and in excess of that generated by a BMW 528i saloon the team used as an independent comparison. With more fine-tuning, the team is absolutely confident the build will pull the full 1G in the next round of tests.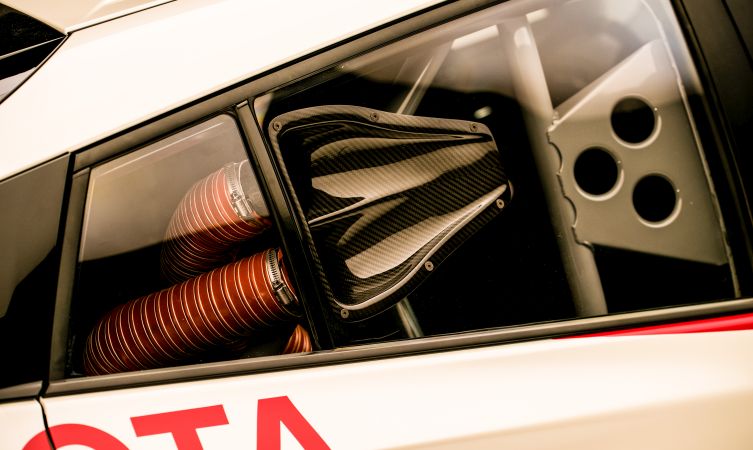 Inspired by the result of the development team's efforts, the judging panel at this year's SEMA show awarded the Prius G a position among the top ten finalists of its prestigious Top 21 builds competition. This can be seen as a sure sign of the acceptance of hybrid cars within the discerning modified car community.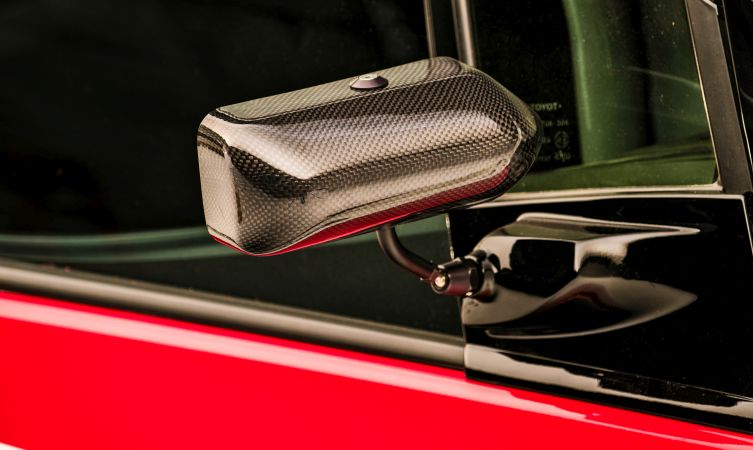 "We know the Prius can do much more than simply serve as a highly regarded and reliable everyday hybrid car," commented Claudia Rodriguez, marketing manager for Prius at Toyota USA. "This extreme build highlights something we are baking into our production models.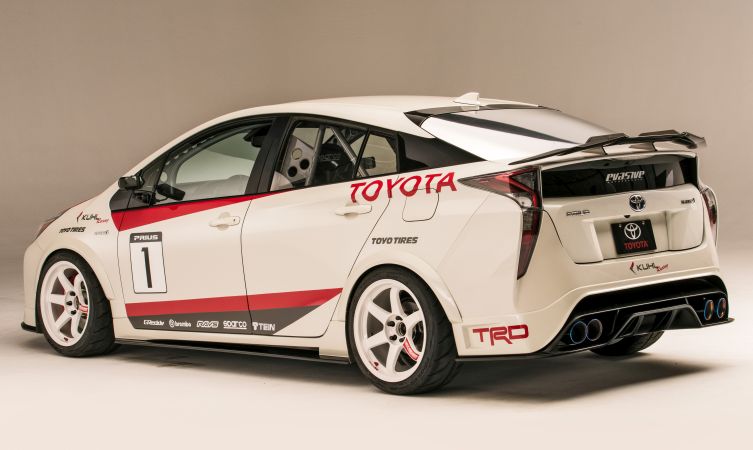 "Racetracks have historically been home to sports, muscle and performance cars. Hybrid cars would have been laughed off the track, until the Prius G. [It is] a game changer in so many ways, not only for Prius but for the hybrid vehicle category as a whole."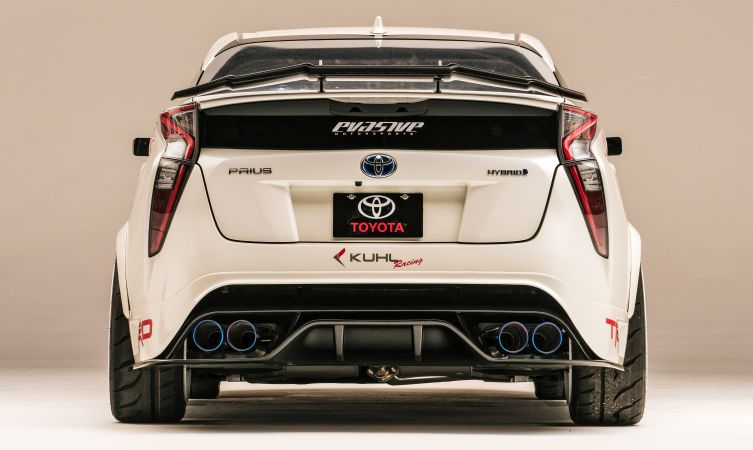 Prius G specifications
ENGINE: standard Toyota Hybrid Synergy Drive
CHASSIS: 10.5×18" (front) and 9.5×18" (rear) Volk Racing TE-37SL alloy wheels with 265/35 and 235/40 Toyo R888 tyres respectively, Tein Street Flex coilover suspension system with Active EDFC Pro adjustment. Brembo front brake conversion with four-piston calipers
EXTERIOR: Kuhl Racing body kit, Evasive Motorsports arch flares, Craft Square GT mirrors, vented rear window, vinyl graphics
INTERIOR: fully stripped, custom multi-point roll-cage, custom carbon fibre flooring and centre console, Sparco steering wheel, Sparco bucket seat, Sparco six-point race harness, AiM MXS colour dash logger
BUILD: Gordon Ting/Beyond Marketing
For a more practical take on the Toyota Prius, click here.