Vehicles built to capture land speed records are traditionally long, sleek and arrow-like in their ability to cut through the air. But not the Toyota 'Land Speed Cruiser' – a lantern-jawed brute that delivers a hammer blow to the atmosphere through sheer power.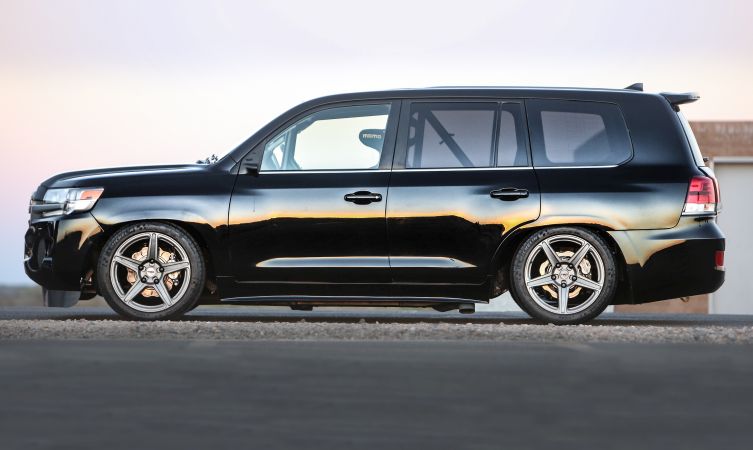 Custom-built for the annual SEMA show by Toyota USA's motorsports technical centre in Los Angeles, the Land Speed Cruiser is billed as the world's fastest SUV. With a 2,000hp output and a potential top speed of 220mph, this is clearly no idle claim.
Separating body and soul
Transforming Toyota's venerable, heavy-duty SUV into a record-chasing missile was no easy task, a fact that is disguised by its understated exterior appearance.
"This is what makes it so special," revealed centre manager Chuck Wade, who built the Land Speed Cruiser with his team of engineers. "Every single system and component has been touched. The trick was getting the body back on to the heavily modified frame."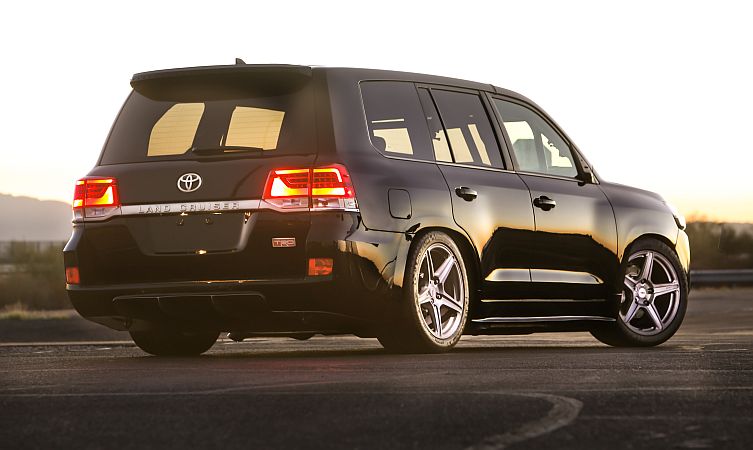 Removing the bodyshell from its underlying frame allowed the team to strengthen the chassis and make important adjustments to the base architecture. This included relocating the suspension points and powertrain mounts in relation to the body and narrowing parts of the frame to allow wider, high-performance wheels and tyres to be fitted behind the original arches.
"I love the challenge of taking a vehicle and making it stronger and faster," added Wade. "Making something beyond outrageous keeps me coming back for more."
Heart of the beast
Motivation for this project comes from the original Land Cruiser 5.7-litre V8. Interestingly, the rugged 3UR-FE engine is no stranger to forced induction, being available with an official TRD supercharger conversion in some markets. But for it to handle over five times the factory output through the application of a custom twin-turbo set-up, the V8 had to be fully balanced and extensively strengthened.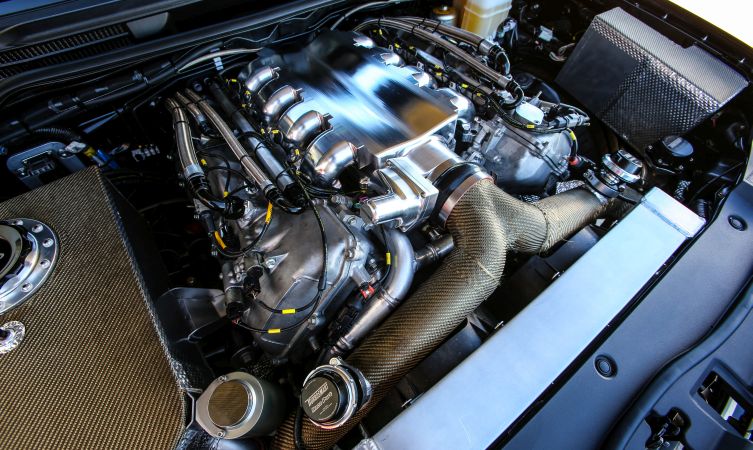 Forged pistons and connecting rods were installed to protect the engine from the explosive combustion pressure of compressed air and high-octane fuel. The former is delivered by a pair of volleyball-size Garrett turbochargers mounted behind either side of the lower grille. Normally covered with filter elements during high-speed runs, you can clearly see the unmasked turbines of each unit preparing to suck in the atmosphere like jet engines on an aeroplane.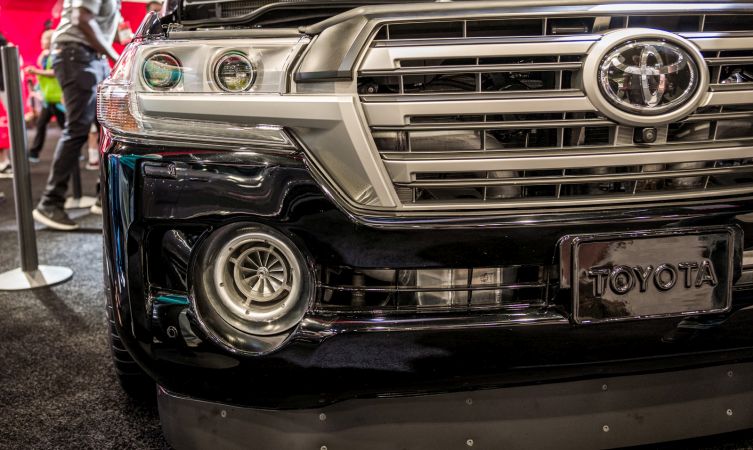 Due to the amount of pipework running to and from these turbos, it was necessary to relocate the battery from the engine bay to the right-hand corner of the luggage area.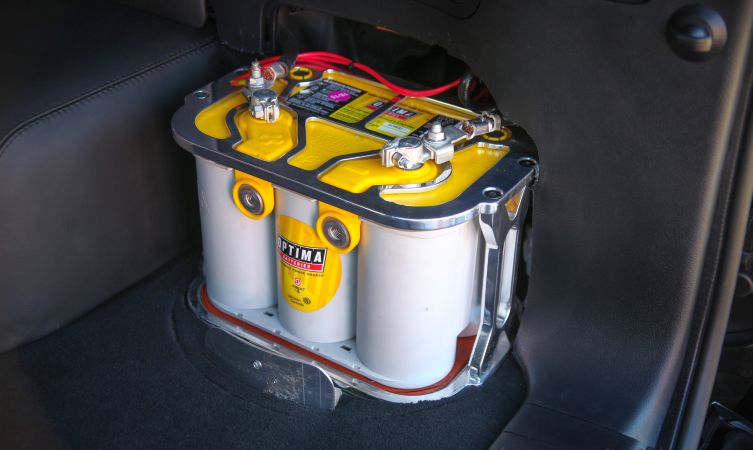 In order to avoid the possibility of fuel cavitation during acceleration, a remote reservoir was installed into the fuel system. The liquid is initially drawn by two pumps inside the original tank, which feed into an independent alloy catch tank mounted in the boot, adjacent to the battery. The upright shape of the tank prevents voids being formed in the liquid around the pump intake, guaranteeing a consistent supply of fuel to the injectors. These work under the oversight of a MoTeC electronic control unit, which also uses a display unit to show vital extra information on the engine's health.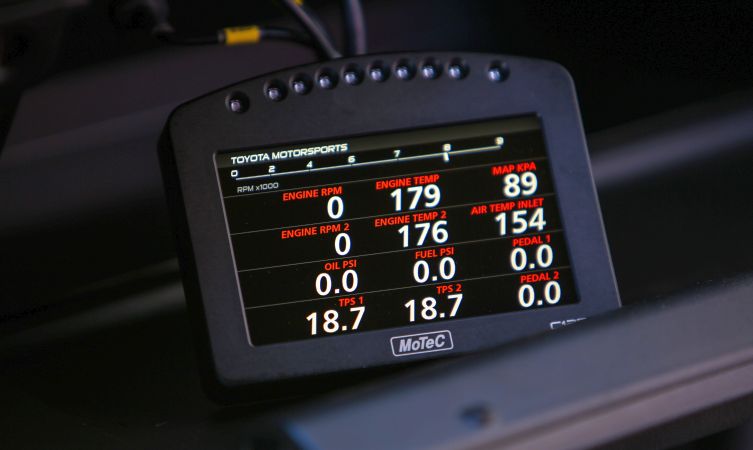 After combustion, spent gases are processed through the actions of a high-lift camshaft and ported cylinder heads. Eventually they lead to a rollercoaster escape route through a custom Borla exhaust system that exits from the side of the vehicle, ahead of the rear wheels. Altering the exhaust route in this way allowed the team to flatten the underfloor area and fabricate a rear diffuser.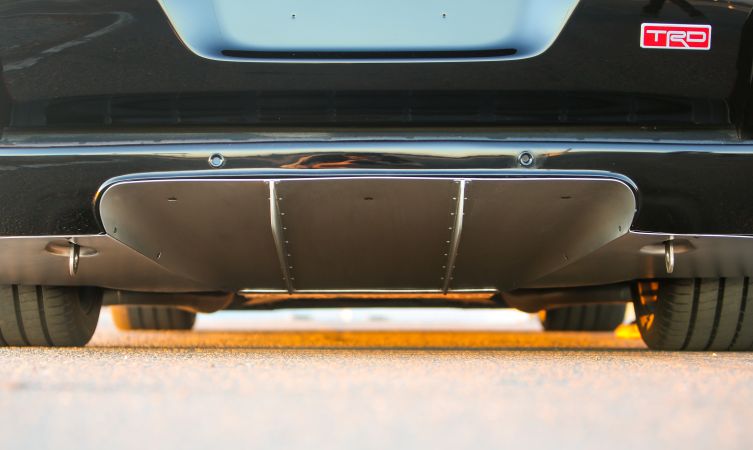 Although little can be done to make the Land Cruiser's overall shape more slippery through the air, two modifications have significantly improved its aerodynamics. Lowering the ride height through custom shocks and springs has reduced high-speed lift, while exchanging the elephant-ear door mirrors for sleek rear-facing video cameras has reduced the car's frontal area.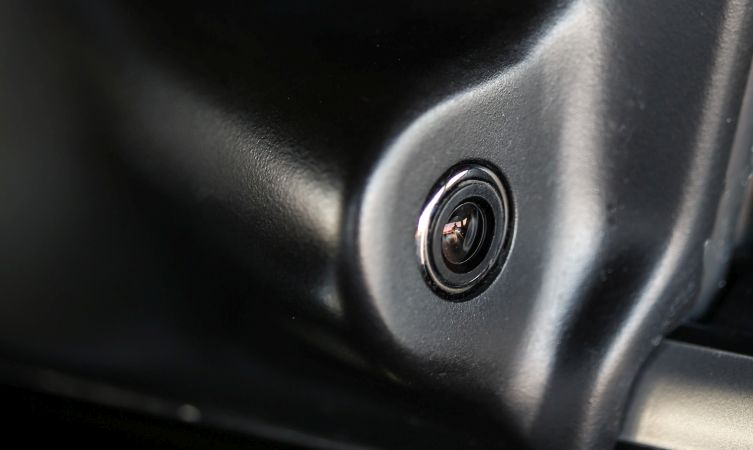 Inside job
Land Cruiser models within the station wagon series have always been known for their spacious passenger accommodation. But the Land Speed Cruiser offers a truly cavernous interior for its sole occupant.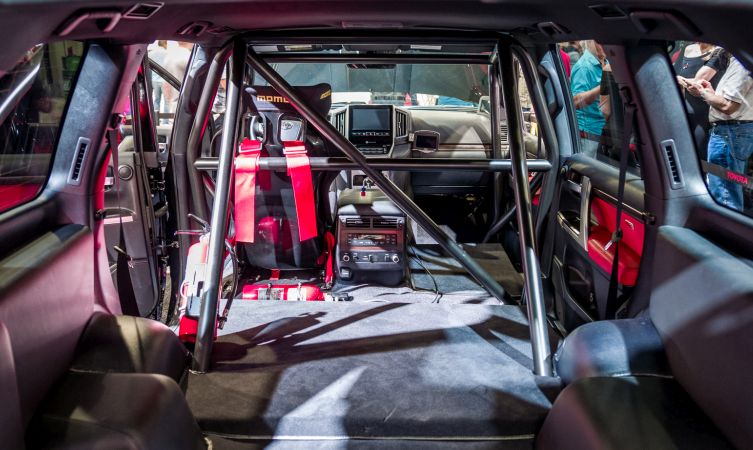 The purpose of such an empty cabin is to minimise weight, while allowing room for the inclusion of an all-encompassing roll-cage to protect the driver in case of an accident. Safety also extends to a lightweight FIA-spec bucket seat and multi-point security harness, a plumbed-in fire extinguisher system, and a cut-off switch for the ignition.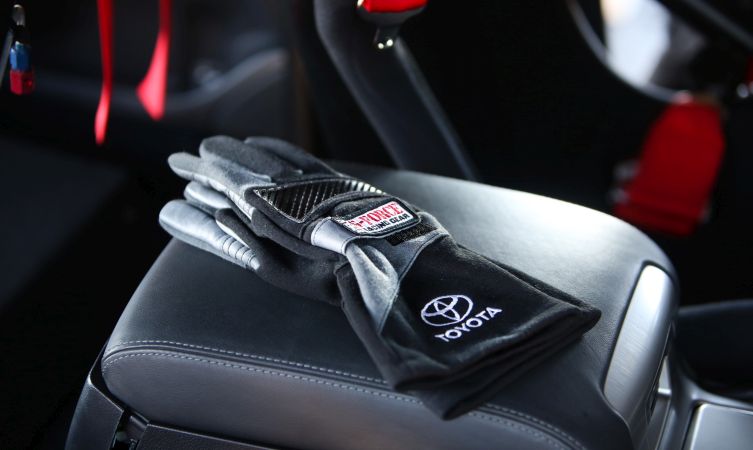 Outside of these measures, much of the original dashboard and trim remains; even the wood-rimmed steering wheel with its electric adjustment has been retained.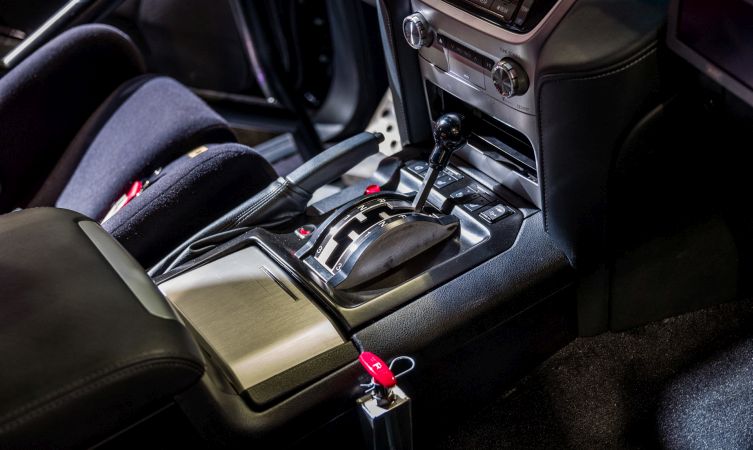 Engineering new conventions
"With the Land Speed Cruiser we are breaking all of the normal conventions of what an SUV should be," said Steve Appelbaum, national marketing manager. "This vehicle is truly a feat of engineering."
Watch the video below for an overview of its build and early high-speed test runs.
Land Speed Cruiser specifications
ENGINE: 3UR-FE 5.7-litre V8 rebuilt with forged JE pistons and Oliver connecting rods, Web Racing camshaft, ported and flowed cylinder heads, ATI Super Damper crank pulley. Twin custom air intakes, twin Garrett GTX4718R turbochargers on custom Borla exhaust manifolds, custom MTCI intercooler, Nick Williams Performance drive-by-wire throttle body, twin AEM in-tank fuel pumps and single Waterman external fuel pump, NGK spark plugs, MoTeC ignition, Turbosmart waste gate and blow-off valve, custom Borla turbo-back exhaust system with side-exit tail pipes
TRANSMISSION: Weismann eight-speed automatic transmission with multi-disc centrifugal wet clutch and electronically-controlled air shifts. Weismann front and rear locking differentials
CHASSIS: 20" Momo/TRD alloy wheels with 315/35 R20 Michelin Pilot Super Sport tyres, Fox Shox shock absorbers with Eibach lowering springs. OE Land Cruiser brakes
INTERIOR: stripped of original seating, custom multi-point roll-cage, Momo bucket seat, Simpson harness, ignition cut-off, plumbed-in fire extinguisher system, TRD trim
BODYWORK AND BUILD: Toyota Motorsports Technical Center
Learn more: What other radical projects did Toyota bring to the 2016 SEMA show?