It's a long way from Bikini Bottom to Los Angeles, but when SpongeBob SquarePants decides it's time to venture onto dry land, the SpongeBob car of choice is a Toyota.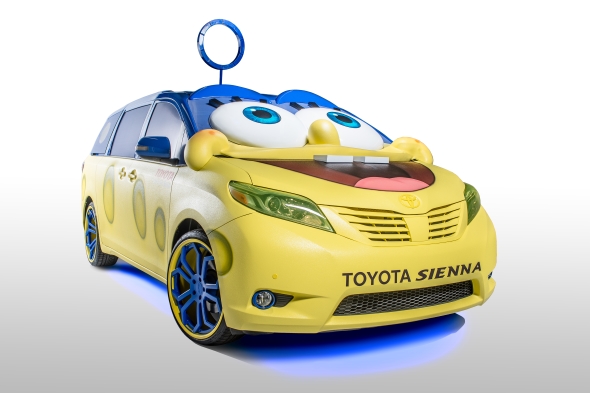 In a collaboration with Nickelodeon for the film, The SpongeBob Movie: Sponge Out of Water, Toyota transformed its North American Sienna minivan into a 3-D concept car based on the quirky cartoon character, with the concept unveiled to the public at the 2014 LA Auto Show.
See also:
L.A. Auto Show: Toyota Mirai fuel cell vehicle
SpongeBob and his friends already put in an appearance at the 2013 SEMA show in Las Vegas on a Toyota Highlander, but with the Sienna, Toyota completely immersed itself in the SpongeBob world.
While an eight-seater minivan might seem to be the epitome of practicality and sensibleness, the Sienna came out of its shell by tapping into this icon of pop culture and his own particular brand of playful nonsense.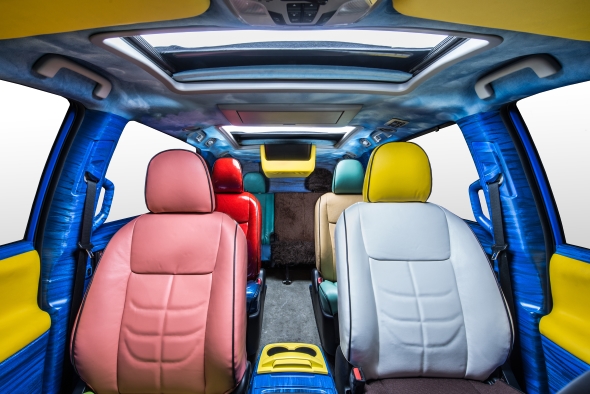 Adorning the outside of the 2015 Sienna was the familiar sight of the hero's goofy eyes and buck-toothed grin, complete with his Superhero Incredibubble mask that actually blows real bubbles from the SpongeBob car's roof.
It doesn't finish there either, for SpongeBob and his pals have inspired the interior design. Each seat takes its design from one of his friends, and SpongeBob has opted for the bespoke sea-faring trim package that includes a wood grain dashboard, sand-inspired floor and blue-sky headliner.
Adventures beckon behind the helm of the SpongeBob Sienna – in this case, a custom Captain's steering wheel, of course!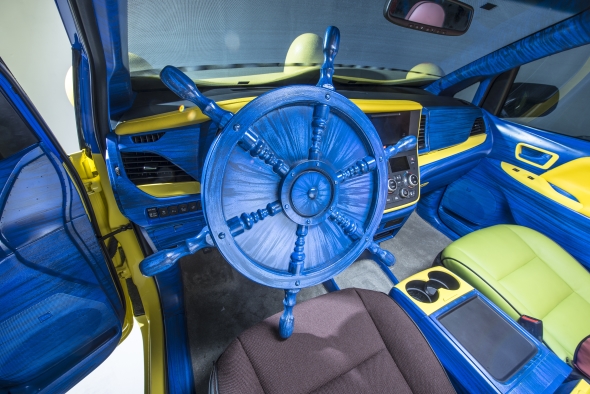 The SpongeBob car embarked upon a multi-city tour of the US ahead of The SpongeBob Movie's release in early 2015.
If you'd like to discover how Toyota can accommodate your entire family plus a couple of your kids' superhero friends, check out the Toyota UK website.