They say time flies when you're having fun. And we can definitely confirm that the public relations and social media department of Toyota GB – the team that also puts together this blog – has had a busy, fun-filled year.
From attending the Tokyo Auto Salon in January to celebrating 25 years of vehicle production in the UK in December, the past 12 months have been full of variety, which we hope has been evident to followers of our social channels. So as the end of the year approaches, please join us as we count down our favourite ten stories, images and videos of 2017.
This post covers numbers ten through six in each category; click here to read part two, which covers numbers five to one. Click on the embedded links in bold type to learn more about each asset.
Toyota's greatest hits of 2017: stories
10. Past meets present: 20 years of the Toyota Prius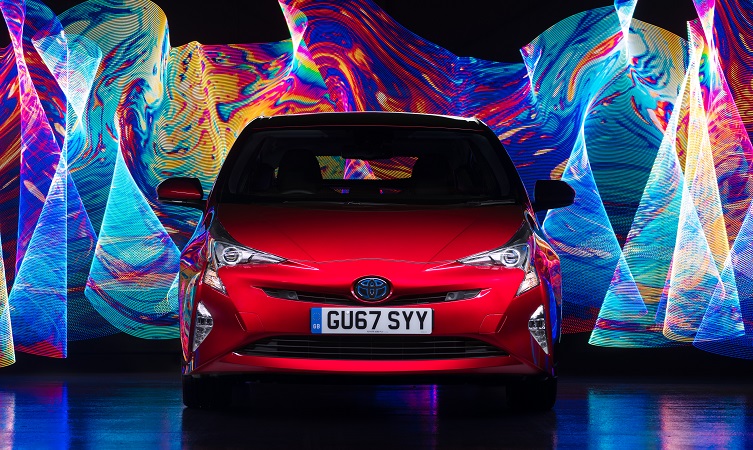 This month saw Toyota celebrate a major milestone – 20 years of the Toyota Prius and its breakthrough hybrid powertrain. In this post we gathered rare interviews from the chief engineers of both the first and fourth generation models to examine how the technology that started the hybrid movement is more relevant now than when it was first launched.
9. Toyota Yaris WRC victorious at thrilling Rally Finland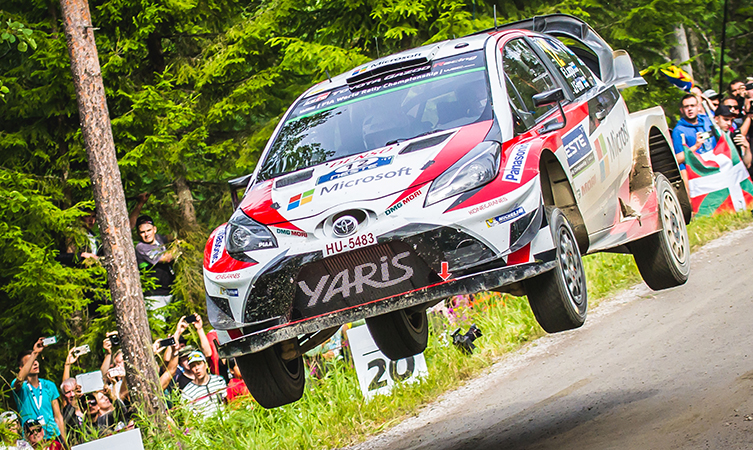 Well, that's how you make an entrance. Toyota Gazoo Racing stormed to an amazing result in the team's 'home' event, with Esapekka Lappi taking his first ever victory in his Yaris WRC. Finland marked the vehicle's biggest show of force, dominating 22 of the rally's 25 stages. It posted 18 stage wins, of which 13 were one-two finishes, and one a memorable one-two-three Toyota lock-out.
8. In focus: 1967 Toyota Corona pick-up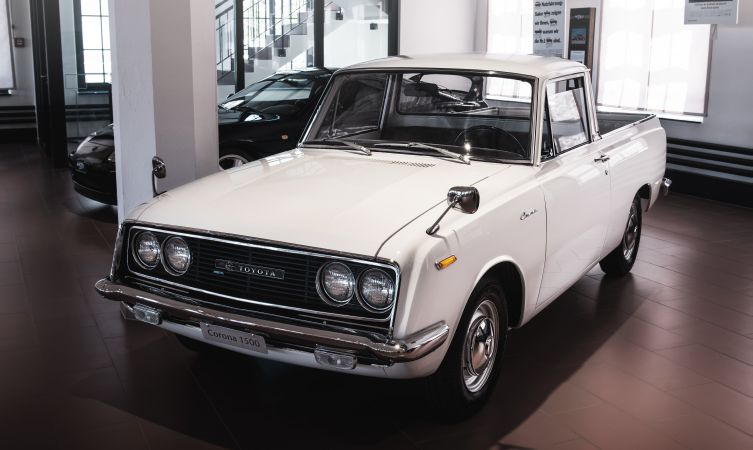 This instalment of our regular In focus features examined the fascinating story of the little 1967 Corona pick-up, the first Toyota commercial vehicle available in Europe. Now arguably the continent's rarest official Toyota model, this modest single-cab paved the way for the all-conquering Hilux.
7. Toyota Hilux Bruiser: our full-size replica of the Tamiya legend
A long camera lens and a nondescript background makes this Hilux appear toy-like and pick-up-able, if you'll excuse the pun. But this story was in fact our celebration of Toyota's long association with the remote-control legends at Tamiya – a custom-built recreation of its heroic Hilux Bruiser model in full size.
6. #TBT: Toyota Celica 1600 GT touring car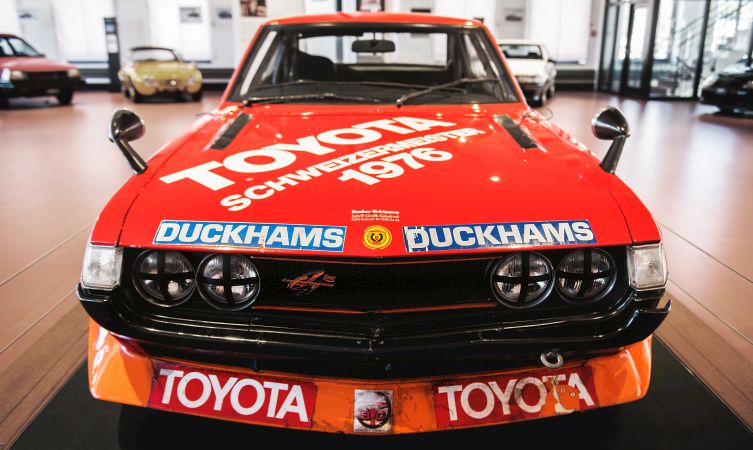 In this Throwback Thursday article we revealed the little known story about Toyota's history of participation in European motorsport. Many are aware of the early rallying exploits of the first-generation Celica 1600 GT but Toyota's new motorsport campaign was actually two-pronged, consisting of one car, one highly accomplished driver and two very separate briefs.
Toyota's greatest hits of 2017: images
10. 1987 BTCC Toyota Corolla GT Coupe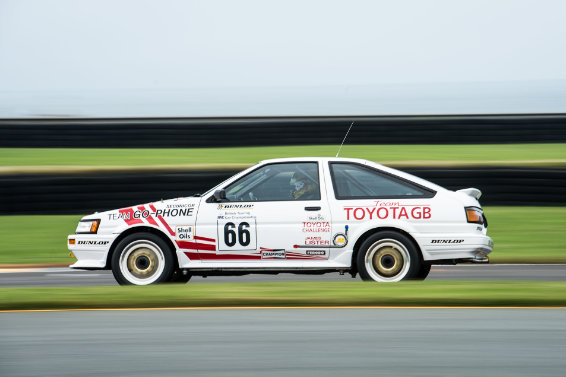 What better way to celebrate more than four decades of involvement in the British Touring Car Championship than a track thrash in our specially commissioned replica of the back-to-back title-winning AE86 Corolla piloted by Chris Hodgetts in 1986 and 1987.
9. Toyota C-HR Hybrid on the 'Polish Nürburgring'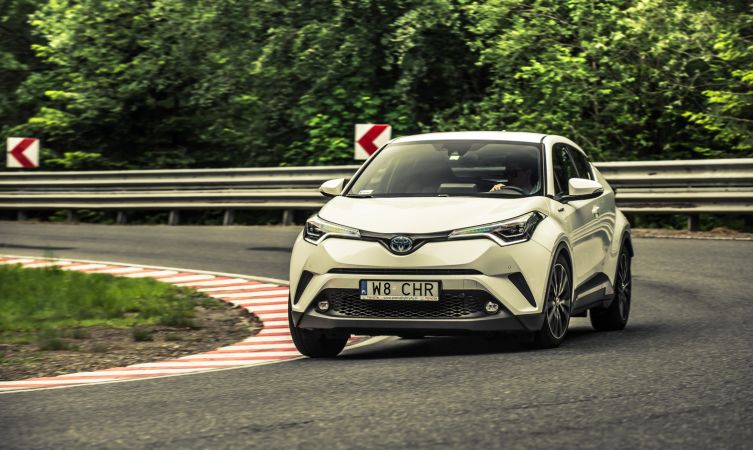 Thanks to its TNGA platform and enthusiast-tuned chassis, the Toyota C-HR proves to be a highly capable and entertaining machine around southern Poland's miniature Nürburgring.
8. Nocturnal Toyota Yaris GRMN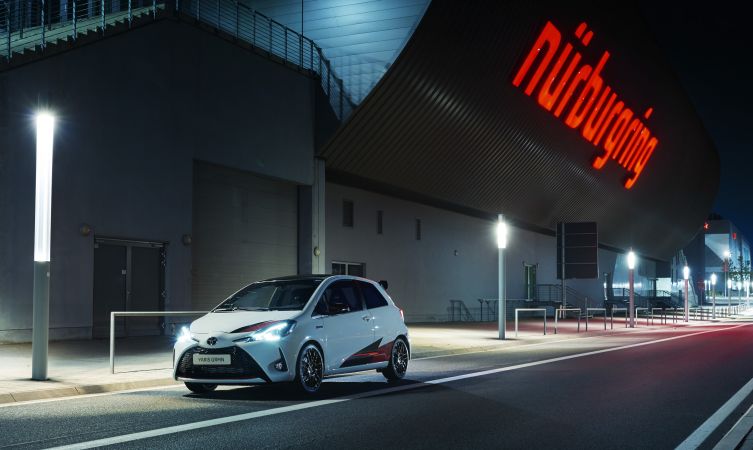 We love this moodily lit shot of our new supercharged, sharp-handling, barking, shouting and blisteringly quick supermini captured in a moment of calm outside its natural habitat.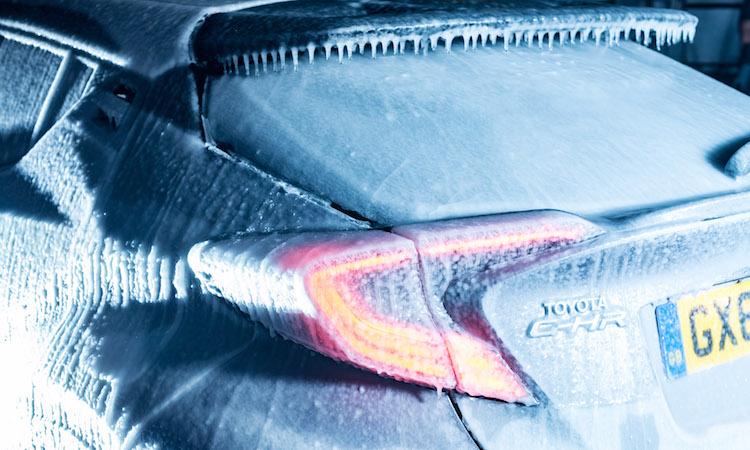 Most of us would sigh if we were greeted by a car that looked like this first thing in the morning. But this water icing was created for dramatic effect to illustrate the hardiness of our hybrid technology and the invaluable nature of Toyota winter accessories.
6. Battle-hardened Toyota GT86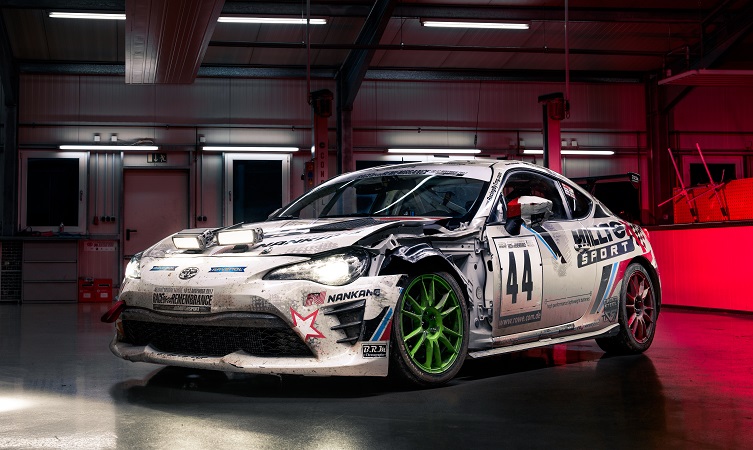 This image set provided conclusive proof that scars can be cool. Milltek Sport's battle-hardened GT86 CS-Cup endurance race car may have been wounded but it was in no way knocked-out. In fact, during the course of the 2017 season it took five class wins and two further podium finishes, and secured VLN title for Cup-4 class vehicles.
Toyota's greatest hits of 2017: videos
10. From Rally to Road – Yaris GRMN
If you were unsure what inspired the creation of the new Yaris GRMN, this short video montage narrated by technical engineer Stijn Peeters left us in no doubt.
9. Toyota Loves Winter
How much do you love cold weather? Apparently, Toyota loves winter, and this video reappearance of the frozen C-HR asserted our desire to look after customers and drivers during periods of negative Celsius.
8. The Racing Line
Every Toyota Avensis is built at our UK factory in Burnaston, including Tom Ingram's British Touring Car Championship race model. In this video, the Speedworks Motorsport car returned to the factory line where it was created.
7. Epic Drifting with Fredric Aasbø
What's particularly remarkable about this video of Fredric Aasbø drifting the entire length of Millbrook Proving Ground's infamous Alpine Route is that it was achieved without any practice runs. Look closely at the surface of the road ahead of the GT86 and you will see no previous lines of burnt rubber. Epic skills indeed!
6. How Toyota Built the World's Fastest Crossover
What looks like a Toyota C-HR but is faster than most supercars around a race circuit? The answer is the daring new 600bhp Toyota C-HR R-Tuned concept, revealed at the annual SEMA aftermarket tuning show in Las Vegas, USA.
Click this link to read part two, where we reveal our top five favourite stories,
images and videos of 2017.