Why settle for just one Toyota Yaris Cross review when we have collected all of the UK motoring publications reviews into one handy place? After being invited to test-drive our highly anticipated new Toyota Yaris Cross compact SUV around varied roads of West Sussex, the national motoring press has had its say. Scroll below to see who said what about our latest car.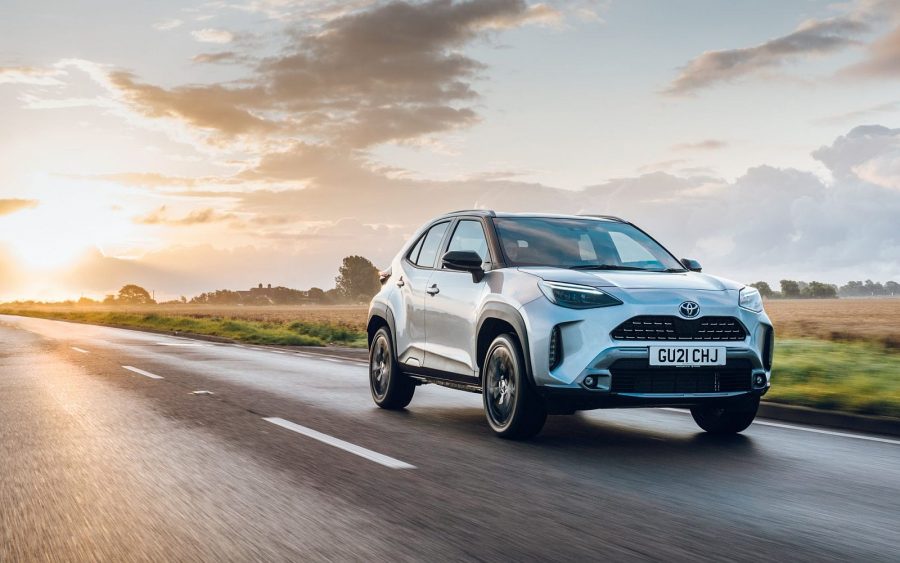 What did they think of this tough new urban explorer? Below is a selection of excerpts from their online reviews, which include a numerical rating where applicable. To read the full online reports, click on the emboldened links.
The Toyota Yaris Cross review
"The new Yaris Cross effectively packages what we've come to like about the latest Yaris into a compact SUV body with no needless surprises or alterations. The hybrid drivetrain takes little getting used to and is easy to extract fantastic efficiency from.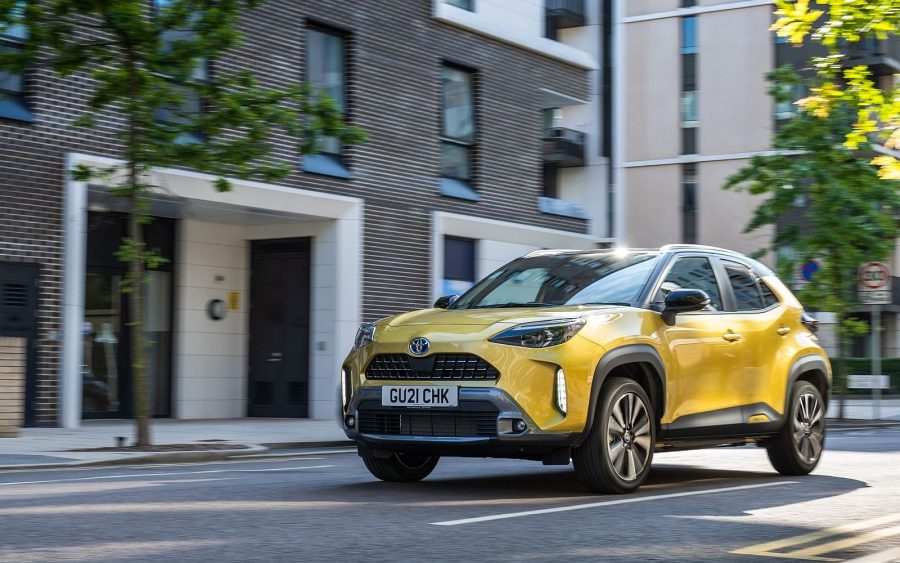 "With little effort, you'll cover a lot of ground on electric power. On our test route, more than half the journey was completed on electricity; 66.5mpg was the end result with no effort on our part, and that's a figure that outstrips the official claims. Put a bit of effort in and rely on Eco mode's softer power map, and you might even hit 80mpg.
With little effort, you'll cover a lot of ground on electric power
"It could be a great company car option too, thanks to CO2 emissions from as low as 102g/km."
"Toyota has been a world-leader for hybrids, and the system now works better than ever. It's easy to drive in EV mode at speeds of up to 30mph for short distances, and we found that even on mixed roads, the Yaris Cross ran on electric power for around half the time.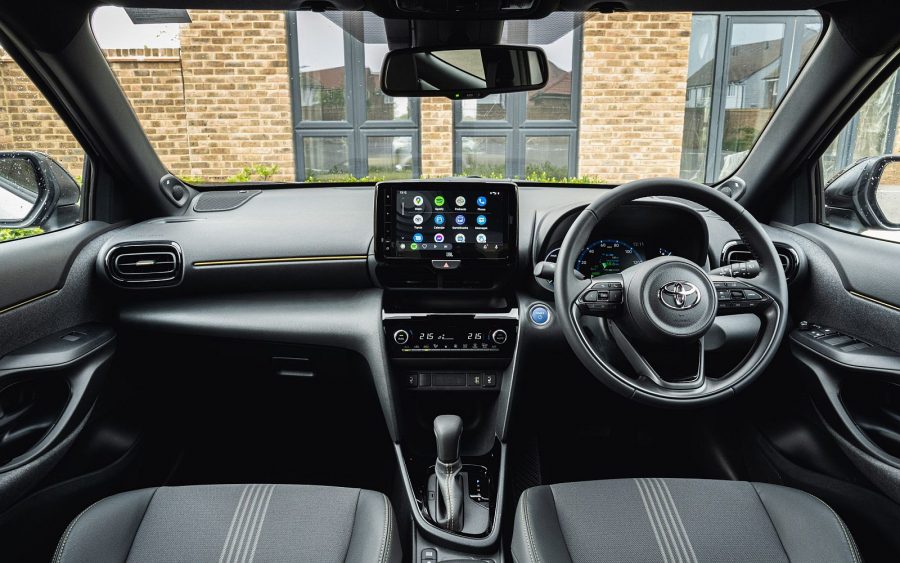 "It's possible to save money without sacrificing driving fun, too, because the Yaris Cross offers decent acceleration and the same neat handling as its smaller sibling. [It] also has responsive steering and resists body lean well, making it feel nippy and confidence-inspiring.
It's possible to save money without sacrificing driving fun
"The interior feels built to last and there are conventional knobs and switches for the climate control that are easy to use while driving. A nine-inch central touchscreen and seven-inch digital dial cluster in the instrument binnacle provide plenty of information and come with Android Auto and Apple CarPlay to boost connectivity."
"Sharing so many parts with the latest Toyota Yaris hatchback, there's no way the Yaris Cross could have been anything less than excellent. It's fun to drive, has a solid interior and comes fully-loaded for the money.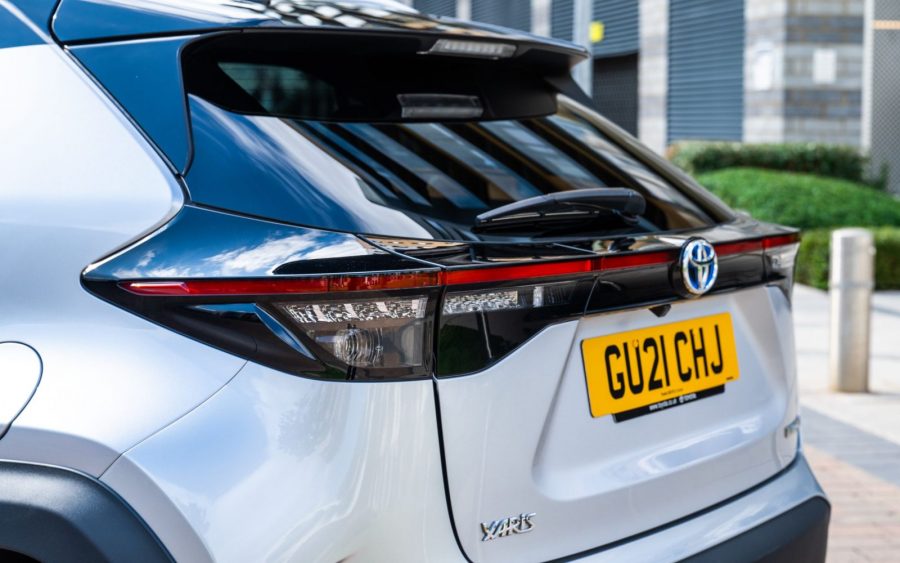 "The most impressive thing about the Yaris Cross is its efficiency – with its petrol-electric hybrid engine set-up meaning it'll be as cheap as chips to run.
[It's] an ideal choice for a trendy urbanite
"It's surprisingly fun to drive, responding eagerly to steering inputs and not wallowing about too much for a small SUV. The Yaris Cross is an ideal choice for a trendy urbanite who wants a car that looks great but won't cost a fortune to run."
"There's no shortage of competition in this market, but the Yaris Cross's secret weapon is a hybrid engine setup, making for marathon-like efficiency, plus a suite of technology as standard on all its trim levels.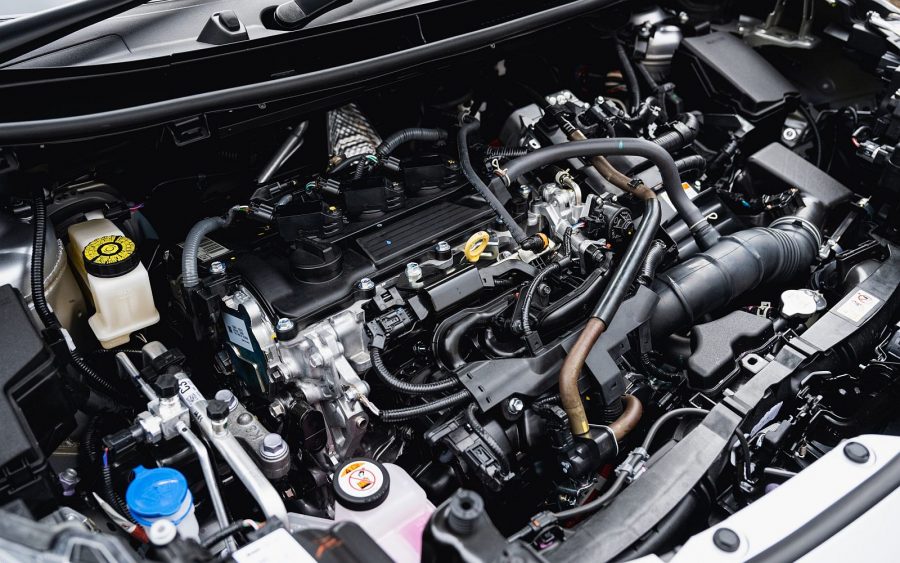 "Despite being physically longer and taller than a typical Yaris, the Cross is still built on the very same TNGA platform. It's just that it looks a bit like a baby RAV4, with hench body panels making it look like a Yaris that's been pumping iron at the gym. More than that, however, the Yaris Cross is kitted out with tech that ensures that whatever level you buy you're getting a lot of comfort and value.
A suite of tech that's spot-on for the everyday driver
"The market is bustling with options. But we think the Yaris Cross is well worth it for what you get – a comfortable, assured ride, and a suite of tech that's spot-on for the everyday driver."
"You can immediately feel the distance between this and the Yaris hatchback. There's more room and it feels larger and better appointed. The fascia is clearly derived from that of the Yaris but it has better storage space, with a full touchscreen and separate digital heating and ventilation controls.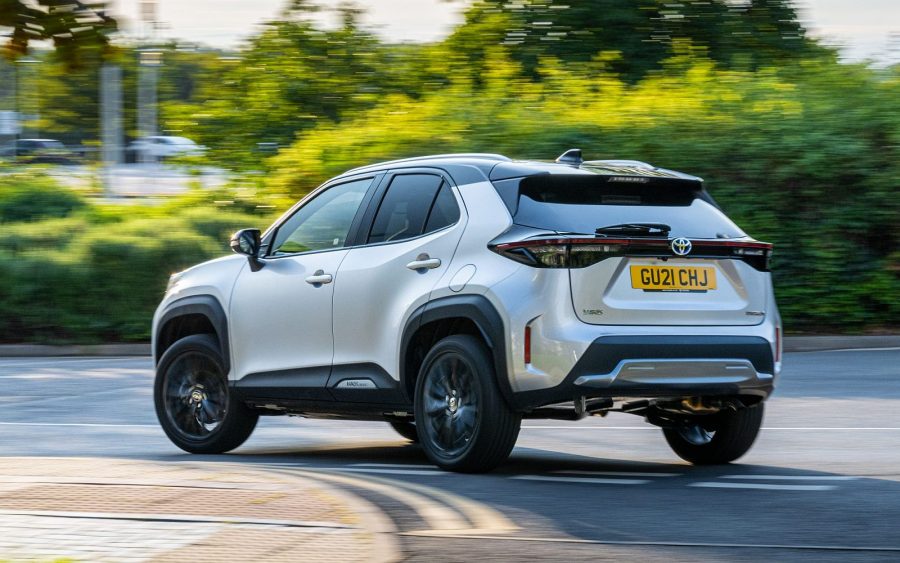 "The three-cylinder engine… is a gutsy unit which, along with the stored energy in the battery, provides a peppy getaway where the climbing engine revs bear a close relationship to the rising road speed.
Mark my words, [Toyota is] going to shift a lot of these
"The suspension feels firm but not harsh, with a decent progression over bump. There's a lot of anti-roll behaviour in the chassis, which… also makes it quite playful if you lift-off mid-corner."
"The Yaris Cross… [is] predicted to be the maker's second-biggest seller after the Yaris. On the road, the Cross is pleasingly reverent to its Yaris roots, delivering respectable body control for a compact SUV and direct steering. That makes it surprisingly fun on faster roads but also well suited to urban scenarios, where this car is most likely to make its living.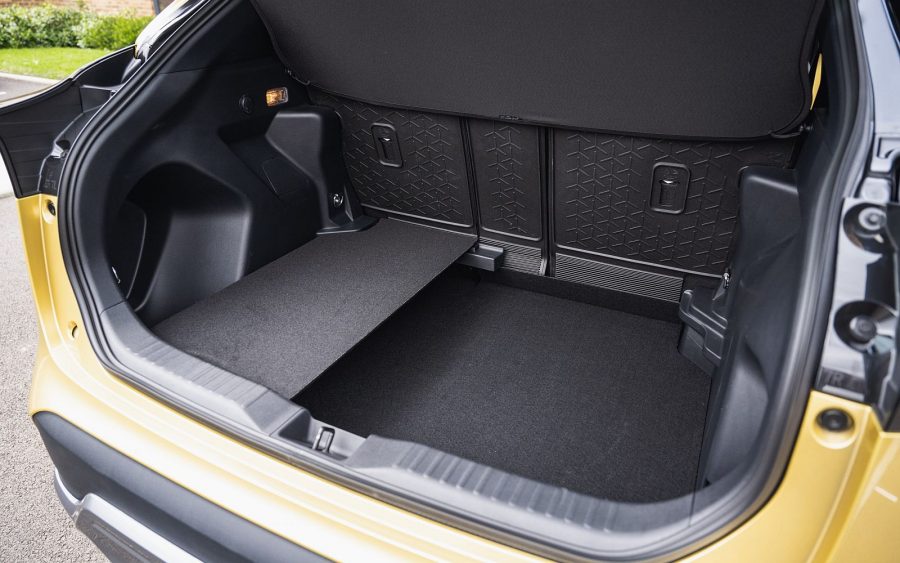 "Inside, the Cross is smart and functional and has good-quality materials, while the infotainment system is considerably improved… with an intuitive set-up controlled through a bright, 9.0-inch touchscreen.
On the road, the Cross is pleasingly reverent to its Yaris roots
"Bold looks, strong efficiency, a good-quality interior and moderately fun drive make it a welcome addition."
"Behind the wheel… you sit high, which makes visibility great, with the steering nicely weighted, which makes slow-moving traffic and country roads equally relaxing to drive. It's comfortable too, with the soft suspension not translating to too much lean when cornering.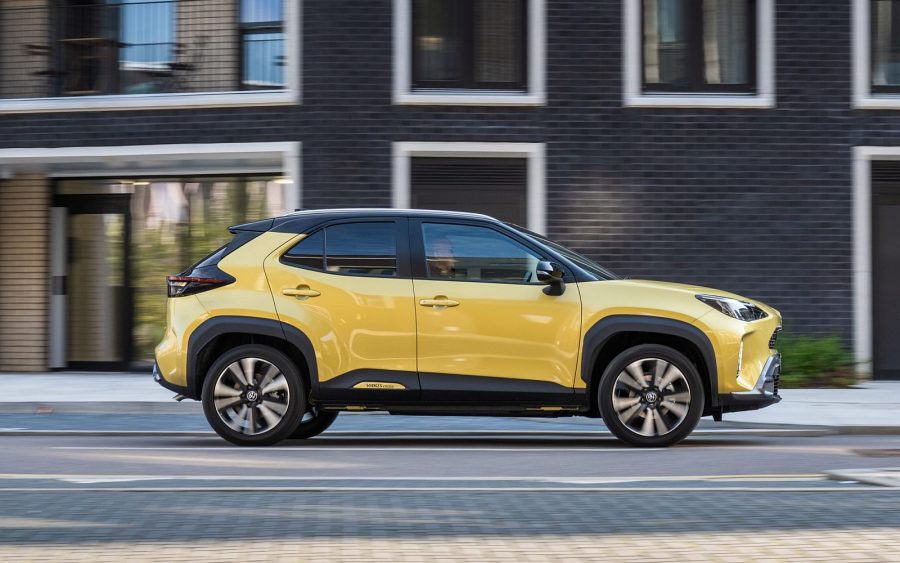 "The most impressive aspect of the Yaris Cross's cabin is how spacious it feels. The car feels very narrow when threading through gaps in traffic, but it feels impressively roomy from the driver's seat, while rear passengers have an acceptable amount of legroom. The overall ambience is one of solid build quality.
Safe to say, Toyota has a winner on its hands here
"It looks great, has decent practicality, is comfortable to drive and has excellent equipment. And if our testing is anything to go by, running costs should be incredibly low. Safe to say Toyota has a winner on its hands here."
Toyota Yaris Cross review videos
Click here to configure and buy your new Toyota Yaris Cross