Until 2016, the answer to the question has Toyota won the Daytona 500? was a resounding no. The manufacturer first entered The Great American Race in 2007, becoming the first Japanese car maker to do so, but had not enjoyed a victory.
That anomaly was corrected in resounding style in the first and biggest race of the 2016 NASCAR season, as Denny Hamlin led home a Toyota Camry one-two-three on 21 February.
This milestone victory was also the closest finish in Daytona 500 history, with Hamlin in the #11 Joe Gibbs Racing Camry besting Martin Truex Jr. in the #78 Furniture Row Racing car by the slimmest of margins – 0.010 seconds, equivalent to about 30cm. Third place fell to Kyle Busch in the #18 Joe Gibbs Racing Camry.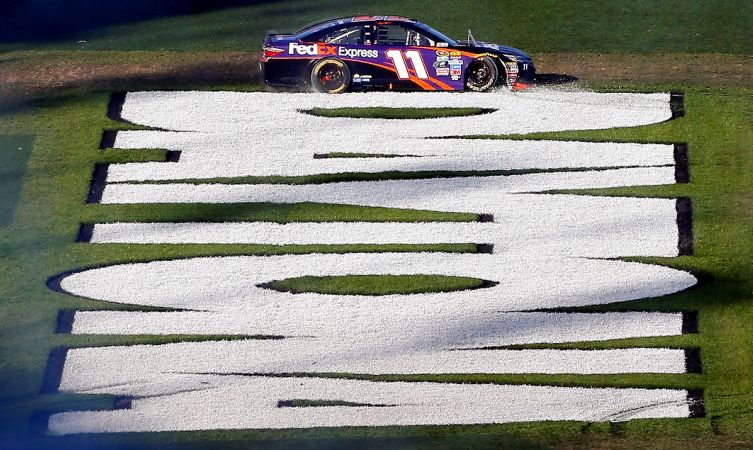 Four of the top five positions were held by Camry models, with Toyota drivers combining to lead the race for 158 of the 200 laps – not including laps under the guidance of the official pace car, which, incidentally, was another Toyota Camry.
These were among the moments that provided Toyota with fitting rewards for 10 seasons in NASCAR, where Camry drivers have won 80 events since joining the top-level Sprint Cup Series (NSCS).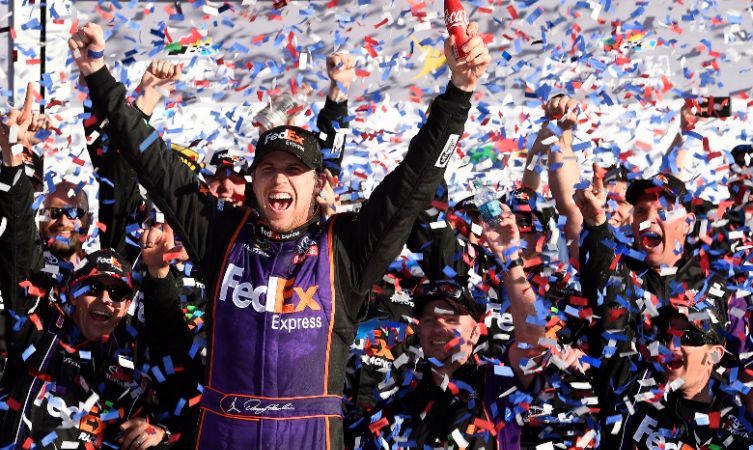 "This is the best," said Hamlin after the race. "It's the biggest race of my life. The Daytona 500 is the pinnacle of our sport and I'm just proud to be here. [However] this is a team victory. My team-mates did an amazing job… sticking together all race long."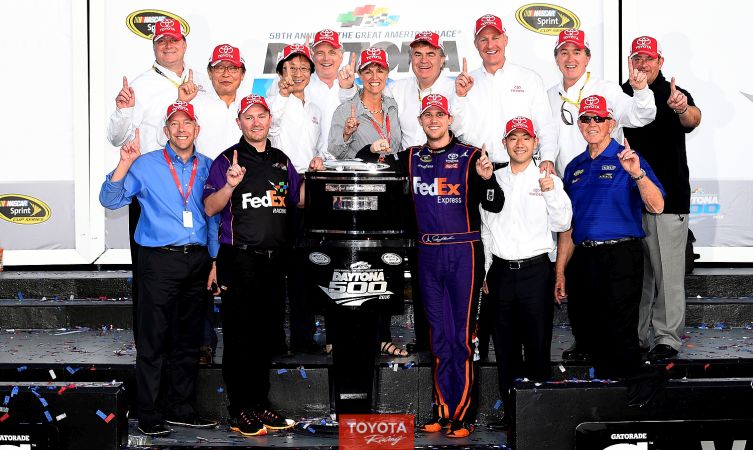 "This is the greatest race in America," echoed David Wilson, president and general manager of Toyota Racing Development, USA. "For our company to have won it makes it that special.
"I still remember how the moniker The Great American Race resonated as we looked at why [Toyota] should come into NASCAR. To have a shot at winning a race like that and to be able to talk to the incredible, powerful fan base that NASCAR has… How do you quantify the value? It's truly stunning and special."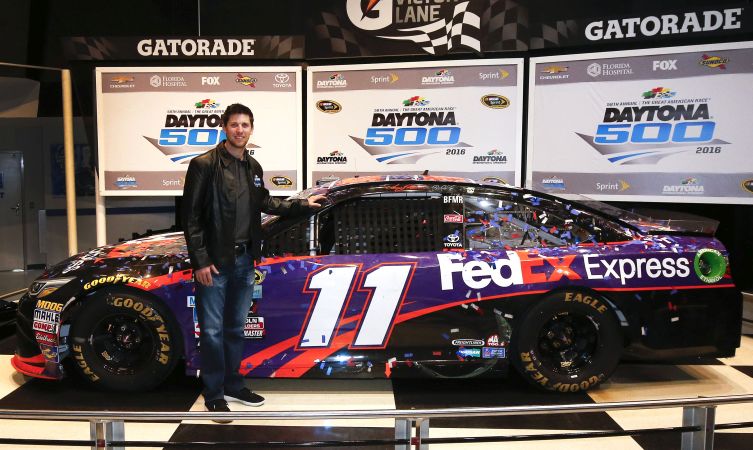 Since that breakthrough result, Hamlin and Joe Gibbs Racing have reprised their Dayton 500 success on two further occasions, winning in both 2019 and 2020.
Learn more: Toyota Racing programme in NASCAR
Learn more: History of the Toyota Camry in the UK