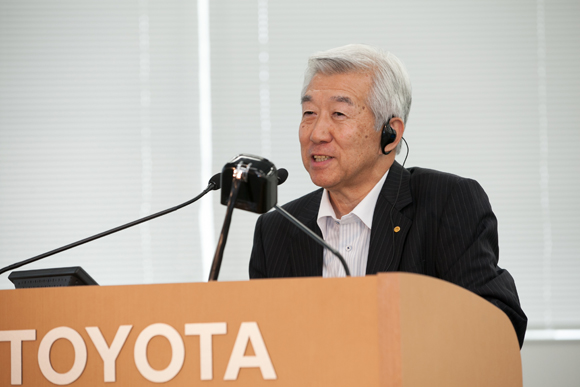 Toyota has taken the wraps off a new engineering and design concept that will underpin all of its new cars, starting in 2015, writes Motoring Correspondent, Andrew English.
The Toyota New Global Architecture – TNGA – is a new and important element in the company's mission to "make ever better cars," and promises to deliver models that are robust, reliable and more fun to drive.
Revealed this week in Japan by Mitsuhisa Kato, a member of the Toyota board, TNGA means groups of cars that share similar purpose and basic architecture, for example sports cars, mainstream cars, commercial vehicles, or next-generation concepts and eco-cars, dimensions, such as Auris and Corolla, will be developed using shared under-the-skin designs and components.
That's a quicker and more cost-efficient way of working; Kato says it could save up to 30 per cent on development time – resources could be deployed to further improve the more visible parts of the car. Kato emphasises that TNGA will help Toyota lower the centre of gravity of its new models, improving their handling.
Another benefit is reduced weight and bulk in the car – factors that have a significant impact on handling, fuel efficiency and emissions. Overall Kato says cost savings are estimated at "between 15 and 20 per cent, maybe further" and that these savings will be reinvested in product development.
There's a flexibility within TNGA, too, that will allow Toyota to "personalise" cars for particular global markets, with different interpretations for example in China, North America, South America, Asia and Europe – cars which may look different, but which use the same core elements.
The scale of the challenge to a global manufacturer such as Toyota is reflected in Kato's revelation that the company has had to produce more than 50 different airbag designs to take into account the many different driver's seating positions in its cars. In future fewer than 10 will be needed, and they'll be easier, cheaper, lighter and faster to assemble and install.
Likewise, Toyota will make production more efficient by setting a Global Open Standard for common parts, reducing the number and variety of components required across its model range. This will be supported by a new procurement procedure, too, based on the new open standard to cut both costs and complexity.