Toyota GB has today released the following statement concerning the repair programme in the UK.
KEY POINTS
– Repairs to accelerator pedals begin at 206 Toyota service centres
– Capacity to repair 6,000 vehicles per day
– 100,000 accelerator pedal repair parts in the UK by Friday
– Dealers have software upgrade for Prius brakes
'Work begins this morning (Wednesday, 10 February) at 206 Toyota service centres across the UK to implement the fix to the accelerator pedal on the cars affected by the recall. Toyota technicians have received specific training in the repair, the parts are in stock and the first cars are being attended to.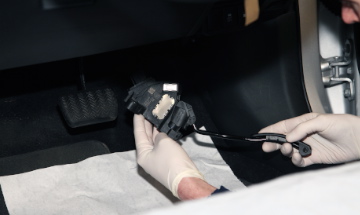 Toyota service centres have also received the necessary software to update the Prius brake system.
The accelerator pedal recall involves 180,865 vehicles in the UK and Toyota anticipates it can be accomplished in a matter of weeks thanks to service centres extending their opening hours. The pedal repair should take no longer than 30 minutes to complete.
Steve Settle, Toyota GB Customer Services Director said: "We are doing everything we can to ensure our customers' vehicles are attended to as promptly as possible. With the assistance of the DVLA and the commitment of all our centres, we have been able to launch a repair programme that is thorough, efficient and effective in ensuring all the vehicles affected by the recall are fixed."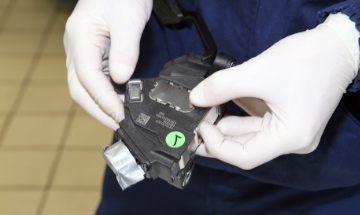 "Toyota service centres will be working extended hours and weekends. As a consequence, they have the combined capacity to repair 6,000 vehicles per day. By Friday we will have received 100,000 repair parts from Japan. We have implemented the recall as quickly as."
Toyota will prioritise those customers whose cars have been identified as having the fault via the Toyota customer helpline or directly with centres.'
If you have any questions or concerns regarding the above, please ring Toyota GB Customer Relations on 0800 1388 744.