Toyota has announced that as worldwide partner of the Olympic and Paralympic Games Tokyo 2020, it is developing APM (Accessible People Mover) as a special mobility support vehicle designed expressly for use at the Games.
Toyota's aim is to provide Mobility for All throughout the Games, and the purpose of APM is to deliver the 'last one mile' solution that helps transport as many people as possible to events and venues. These will include athletes, Games staff, and visitors with accessibility needs, such as the elderly, people with impairments, pregnant women and families with small children.
During the Games, Toyota will employ approximately 200 APMs to support transportation around various facilities, including event locations and the Olympic Village.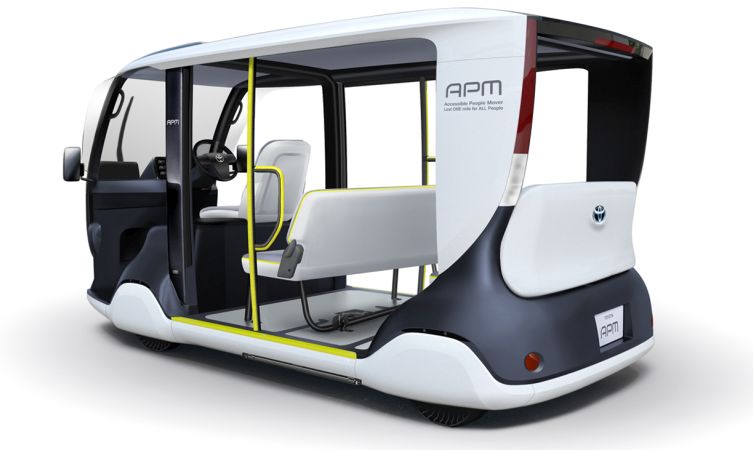 Toyota APM: primary features – 'Basic' model
A low-speed, short-distance battery electric vehicle suitable for transporting people within event/venue grounds.
Suitable for all types of Games attendees, from athletes and staff to those with special needs.
Three rows of seats configured to carry six people – five passengers and one driver. The second row can be folded away to carry wheelchair users.
Driver's seat centrally located and elevated for improved visibility and to support the needs of passengers as they enter and exit the vehicle.
Passenger seats accessible from both sides of the vehicle and the overall design considers the needs of various passengers. Safety bars are fitted to both sides, while wheelchair anchor plates and ramps are installed for easier access and transportation.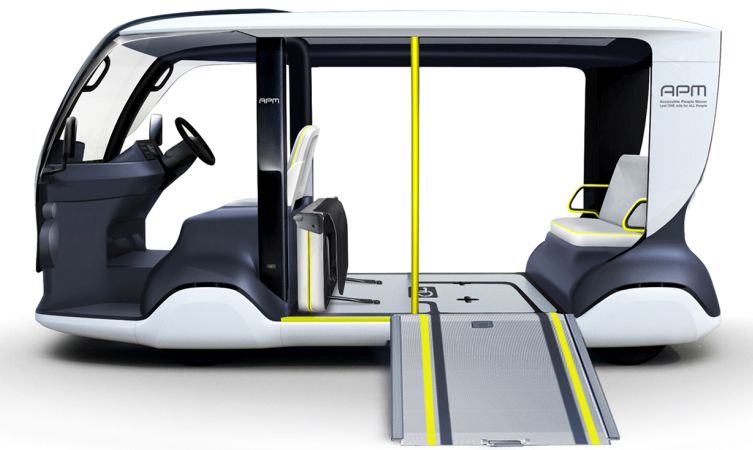 Toyota APM: primary features – 'Relief' model
Derived from the base APM, the Relief model dedicates half of the second row of seats and all of the space that was occupied by the third row of seats to securely carry stretchers.
Space allowed for two relief staff workers to sit immediately adjacent to the stretcher.
Toyota APM: specifications
MODEL
BASIC
RELIEF
Number of people per vehicle
Driver + five passengers
Driver + one wheelchair riderand two passengers
Driver + two relief staff and one relief seeker
Dimensions (approx.)
3.9m long, 1.6m wide, 2.0m tall
Range
100km
Turning radius
4.8m
Maximum speed
19km/h
Learn more: Toyota to support mobility at the Olympic and Paralympic Games