Toyota is set to "go boldy" as one of its pickup trucks has been chosen to tow the Space Shuttle Endeavour to its final resting place at the California Science Center on October 13, 2012.
Endeavour will be flown to California on the back of a specially adapted Boeing 747, before it travels 12 miles from Los Angeles International Airport to the city's Science Centre.
The US built and sold Tundra will tow the orbiter for the last leg of this journey. The space plane, which weighs 78,000kgs, will be mounted on a special dolly trailer, shown below.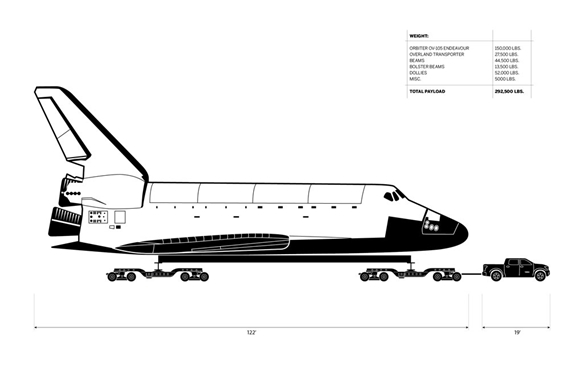 The car used to tow will be identical to models currently found in Toyota's American dealerships, with no additional modifications made to increase towing capacity or generate more power.
The Tundra CrewMax is equipped with a powerful 5.7L V8 engine.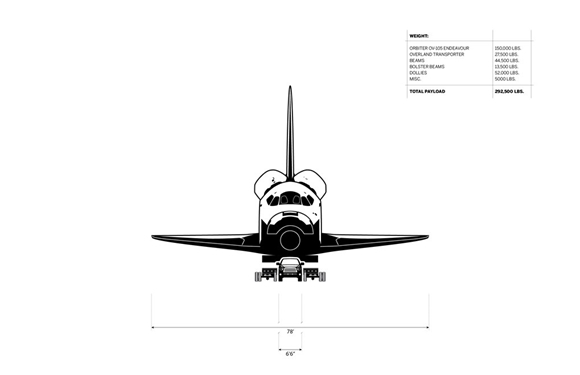 "There is no larger or more recognizable icon of the U.S. space program's success than the shuttle, and to have it towed by the Toyota Tundra is an honor," said Ed Laukes, From Toyota USA. "The entire journey is something the world will be watching, and gives us a chance to prove that the Tundra is built to do any job – even tow the space shuttle."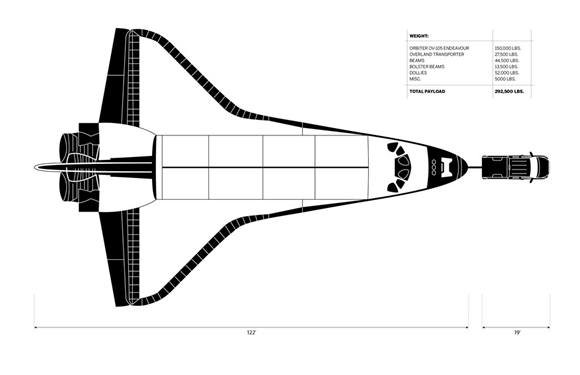 Toyota currently has a Tundra truck on display in a Science Center exhibit demonstrating the physics of leverage. The tow Tundra will replace the existing Tundra and will be on display after the Endeavour exhibit opens on October 30, 2012.
At the end of the Endeavour's 12 mile journey from LAX to the Science Center, a "finish-line" celebration at Exposition Park is planned for the evening of October 13, as the shuttle arrives at the Science Center, allowing the public to witness the finale of this historic voyage.
Activities for children and information about the Tundra Endeavour project and can be found at here beginning September 17th. Visitors can share content and sign up for email alerts.