It has been announced that Toyota will be an official sponsor of the 12th IAAF World Championships in Athletics, which will be held from 15-23 August 2009 in Berlin, Germany.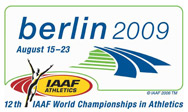 In addition, Toyota will be the official women's bib sponsor and will support the World Record Programme, a promotional initiative that offers a bonus in recognition of those women who break an official world record at the World Championships.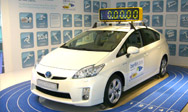 In Paris 2003, Helsinki 2005 and Osaka 2007, Toyota provided fleets of Prius to lead the world's best long-distance runners in marathon events. A fleet of new third-generation Prius is being considered for the 2009 marathon races.