Getting a big break in television is difficult. Unless, that is, you happen to own a rare Mk4 Toyota Supra and the nation's most loved car show is desperately seeking one to star in an episode.
When lifelong Supra fan Ravi Bansal got a call to ask if he'd be happy for Top Gear to borrow his UK-market fourth-generation Supra for some filming, he didn't have to think twice. After all, it was Top Gear that sparked Ravi's Supra obsession back in 1993 when Tiff Needell reviewed the then-new Japanese sports car.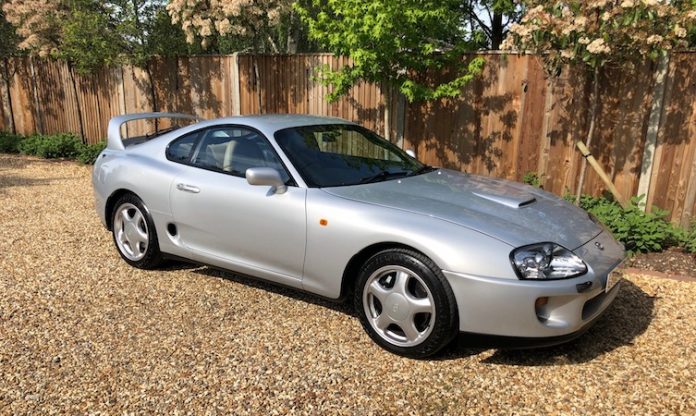 Ravi had to wait until much later in life to buy not one, but two, examples, starting with an automatic variant and then adding the manual-transmission Mk4 that will grace our television screens in episode five of the current series. To further swell his collection, Ravi has also put his name down for a new GR Supra.
How did his Mk4 Supra's brush with fame happen?
The Top Gear production crew was put in touch with Ravi by Richard Seymour, who is technical and product press officer here at Toyota GB. Ravi then had to drive to the Top Gear studio, where his car was rigged with cameras in the cabin, and then on to the Welsh mountains in preparation for an early morning's start the following day.
"In the morning we drove up to an area where the roads were closed. I was simply observing for most of the day while they did a lot of close-up still shots of the car parked up on the edge of a hill with the sun shining in the background," says Ravi.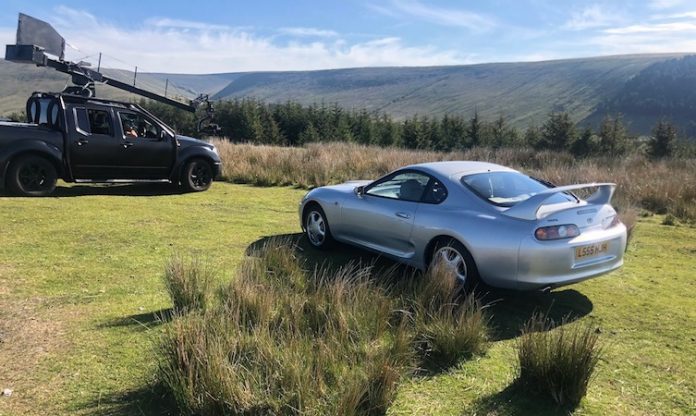 "Without giving too much away, the premise of using the Mk4 Supra was that Paddy McGuinness always wanted one back in the day. He arrived on set around 9:00am and did a piece-to-camera. He spoke to me a few times and he said that the car was amazing to drive – he was surprised just how good it was."
Read more: History of the Toyota Supra
For Ravi, supplying his Supra for Top Gear filming is one of the high points of a lifelong obsession with 1990s Japanese car culture.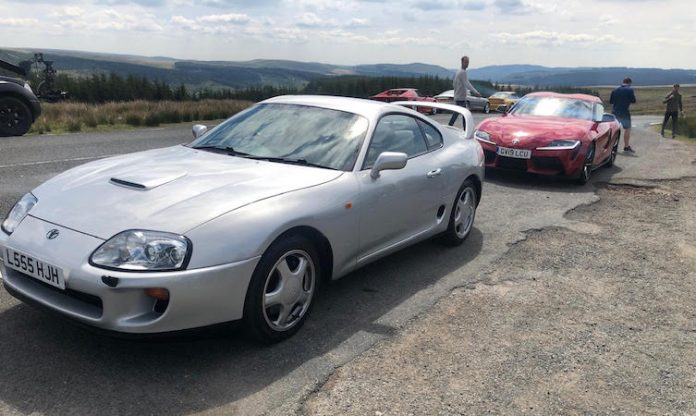 "I had schoolboy crushes on a lot of the cars that were coming out at the time," he says. "But the Supra just captured my imagination, especially given how different it was to the Mk3 Supra. In 1993, when the Mk4 came out, I saw the Top Gear road test with Tiff Needell. When I was 13, I wrote to Toyota GB and said: 'I really like the Supra, please can you send me some information.' About two weeks later I received a poster and brochure in the mail. I still have that poster…
"The Supra fascinated me as a car, particularly the whole dashboard. It was just crazy. And you never saw them on the road. I always wanted one, and by the time I could afford one, it was later in life."
How Ravi realised his dream of Mk4 Supra ownership
Ravi took his time to find a Mk4 Supra he liked: "I am a stickler for originality, so it took me a while to find a UK-specification car. First I found an automatic, which was in mint condition and had been serviced by Toyota main dealers, but I suppose the holy grail was to find a manual. I learned an incredible amount about how they worked because beforehand I didn't know anything – I didn't even have a spanner to my name. I learned a lot by doing things myself. The Mk4 Supra is a car you can do work on yourself, up to a point.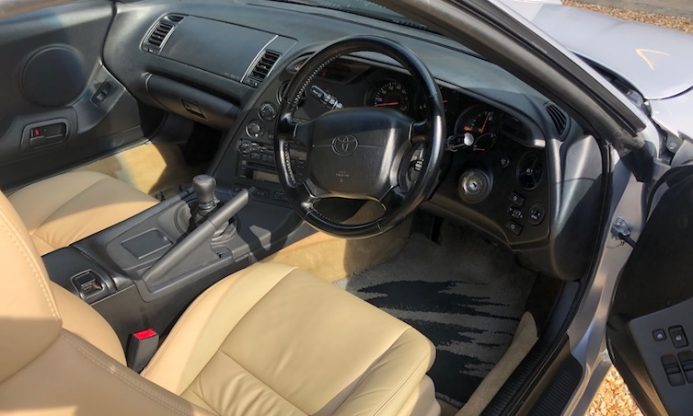 "When I found a manual it was in need of some love and attention. I bought it via the Mk4 Supra forum from a trader selling it on behalf of its only owner. I almost tried to sell it as soon as I got it because it was in worse condition than I had anticipated. It was off the road for four months having all the work done by a professional car restorer.
"I've also received a great deal of help from Jemca Reading," adds Ravi. "My Supra wouldn't even be fit to appear on Top Gear without the help of Pete Francis, Andy Holtham and the rest of the team at the dealership.
"At the start of the project they recommended a restorer to me, because I didn't know where to start, and they have subsequently assisted with extensive mechanical work, parts ordering and general guidance. They treat my car like royalty every time it goes in with them.
"It's strange – this isn't a car that I thought would ever bring me any kind of fame on Top Gear!"
Episode 5, Series 27 of Top Gear can be found on the BBC iPlayer app.