It takes a brave man to wear a near-naked lycra outfit on a wet summer day. Or rather five brave men. This is just part of the package (as it were) for the Male Cancer Awareness Campaign (MCAC) guys.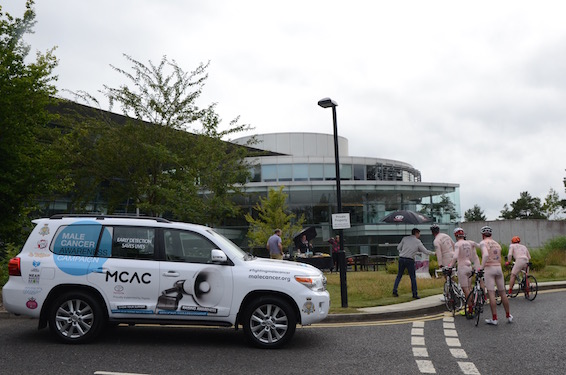 The five cyclists are taking six days to cycle 600 miles east to west across England, Wales and Ireland. Toyota has helped the MCAC in this mission to raise awareness of male cancers with the loan of a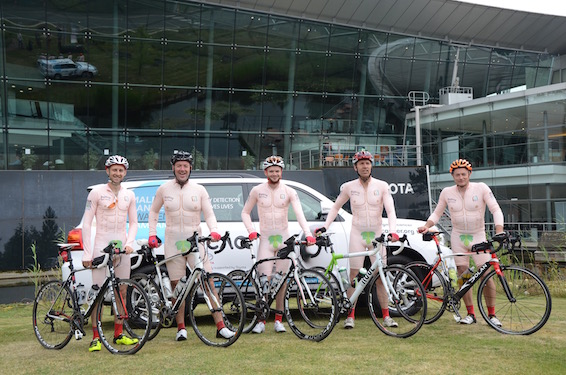 Toyota staff provided the cyclists with cakes, fruit and hot drinks to keep them going after a long day cycling through London where both the riders and their support car gathered a great deal of attention for the cause. Shown above outside Toyota HQ are cyclists Patrick Cox, Glenn Moorley, Ian Pattison, Tom Pattison and James Kenney.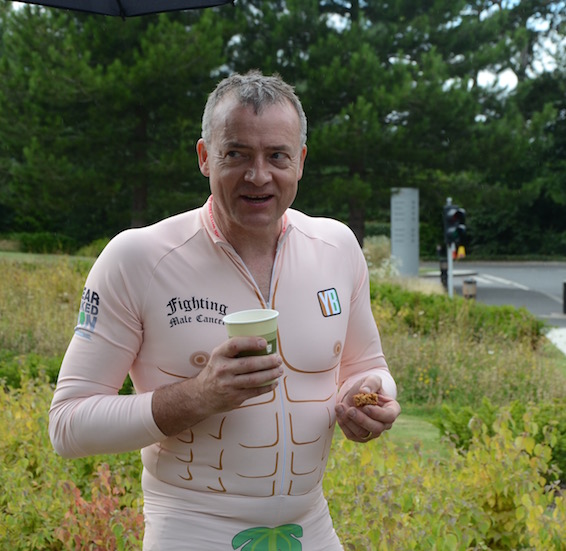 "Each sticker represents a different stream of male cancer, so we're really pushing the point. People are surprised to see a pair of Y-fronts near the fuel filler cap, for example!" says Dirk.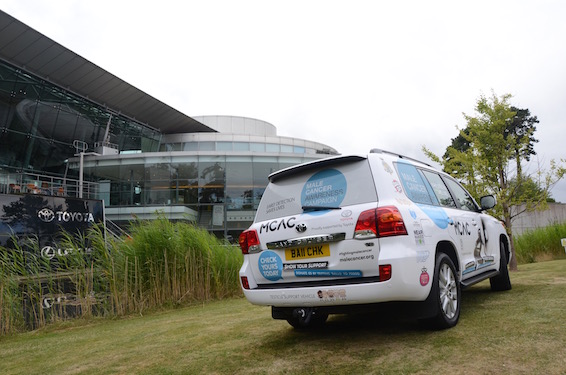 More than 67,000 men are diagnosed with prostate, bowel or testicular cancer every year in the UK. The 'BA11 CHK' number plate which encourages people to keep one step ahead of cancer and just regularly check for irregularities.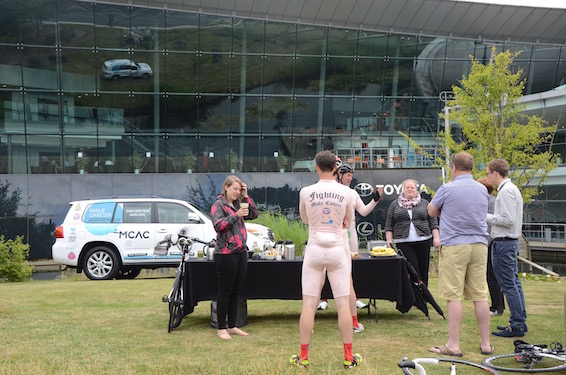 We wish the crew luck and we're sure that they're in the very capable company of their Land Cruiser.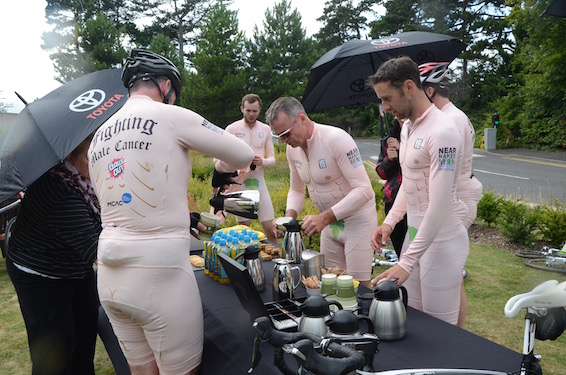 You can find out more by visiting the MCAC website or following the charity on twitter @mcac_charity.