See also:
Toyota sports cars past and present: MR2 vs. MR2
Toyota sports cars past and present: AE86 vs. GT86
Interview: What's it like to own a classic MR2?
Toyota has an illustrious sports car history. From the hallowed Toyota 2000 GT of 1967 to the award-winning GT86 of today, at some point in time, there's been a Toyota sports car to suit virtually every size, shape, taste and budget.
To that end, we're always interested to hear from owners of some of the iconic sports cars we've produced – cars such as the Celica, Supra, MR2 and Corolla GT Coupé 'AE86' that really stir the soul. And when we say we're keen, we really mean it, as attested by our recent outing to Bala in Gwynedd, Wales, with Car Throttle and the owner of quite possibly the best original MR2 in existence – one that we ourselves had been eyeing up for the Toyota GB historic fleet.
In April this year, a member of the Toyota social media team was perusing the classifieds on a lunch break and stumbled across an extremely tidy-looking 1988 first-generation Toyota MR2 in white. A few internal email exchanges later, and the team were all but ready to check the car out in the metal, but by then, it had sold.
Fast-forward two weeks and the car popped-up on Twitter. Its new owner, Ollie Evans, 20, and from Shrewsbury, began sharing photos of it with Car Throttle and we could barely contain our excitement! So we got our heads together with Car Throttle and Ollie, and decided to head to the Welsh hills and stand the car side-by-side with our own MR2 – a last-of-line TF300 third-generation, of which only 300 were built – together with the granddaddy of drifting, the Corolla GT Coupé, and its modern counterpart, the GT86. The resulting photo shoot is a sight to behold.
About the cars
Each car in our quartet has its own unique character, but what links them is their lightweight construction and rear-wheel drive layout. We examine their development below, as well as providing some interesting facts to use on less-informed friends.
'MR2' stands for 'Midship runabout two-seater'. The MR2 was Japan's first mid-engined compact passenger car, and wasn't conceived as an out-and-out sports car, but was designed to appeal to the 'sporty commuter'. This is why the car benefits from a boot and a higher centre of gravity than one might expect.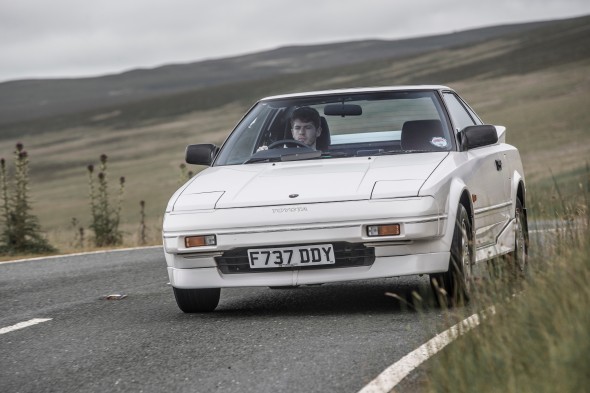 Codenamed 'AW11', development of the original MR2 began in 1976, but was delayed due to the global oil crisis. Four years later, the project restarted with a clearer directive – to build an affordable sports car that could recapture the spirit of the Toyota Sports 800 that went before it. UK sales began at the close of 1984 and wrapped in 1989, when the model was replaced by the noticeably larger second-generation model.
The third-generation MR2 launched in Japan in 1999. Based on the earlier and visually very similar MR-S Concept, it used the MR-S name on home turf, but was known as the MR2 Roadster in the UK. The third-generation car was lighter than the first, tipping the scales at a svelte 960kg.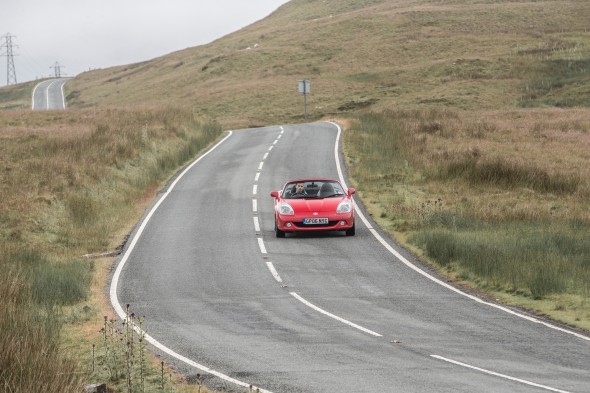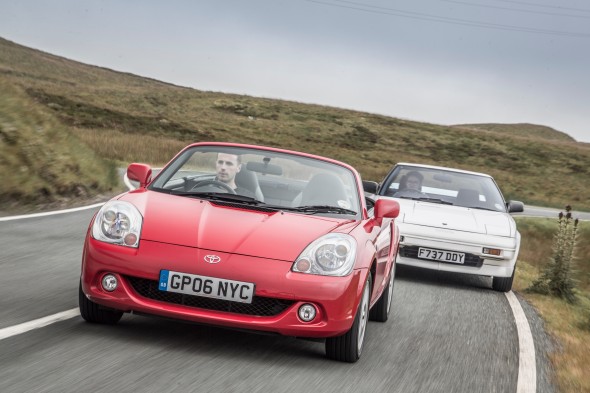 The Corolla GT Coupé – affectionately referred to by fans as 'AE86' in reference to its chassis code – is credited with popularising the sport of drifting. Based on the fifth-generation Corolla, which was launched in Japan in 1983, the GT Coupé was available with a choice of 1.5-litre (codenamed 3 A-U), 1.6-litre SOHC 8v (4A-C), or high-power 1.6-litre DOHC 16-valve (4-A GEU) engines. A five-speed manual transmission was initially the only gearbox option at launch; a four-speed automatic arrived in May 1985.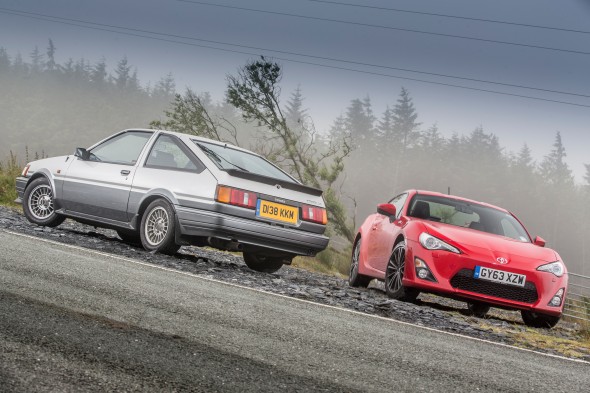 The car's rakish shape meant that it was extremely aerodynamic for its time. It had a drag coefficient factor of 0.35 – better than a Porsche 911 Carrera of the same period. A sophisticated suspension set-up comprised of MacPherson struts and 4-link coil springs with a lateral rod bestowed excellent road manners upon the car. Today, a good UK AE86 is extremely difficult to find, and will easily set you back north of £12,000, evidence of its position as a true classic Toyota.
The GT86 was launched in 2012, in response to consumer demand for a lightweight, rear-wheel drive Toyota sports car for the Twitter generation. Conceived as an entirely driver-focused machine, GT86 is the world's most compact four-seat sports car, built on a new platform, with a highly aerodynamic bodyshell stretched tight over its mechanical elements.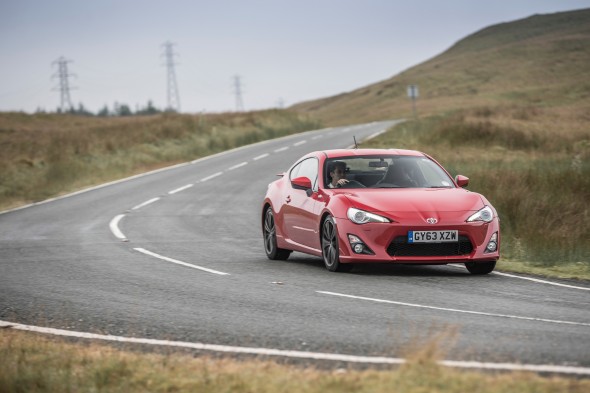 Under the hood is a 2.0-litre 16-valve 4-cylinder boxer engine, with a power output of 197bhp. The boxer engine's large surface area lends the car an extremely low centre of gravity, for a traditional sports car driving experience – in fact the car has the lowest hip point of any Toyota production vehicle. In a similar vein to its AE86 ancestor, the eight-six in GT86 is a reference to part or parts of the car – in this case, it's the boxer engine's 86mm x 86mm square bore and stroke and the 86mm diameter of the model's chrome-tipped twin exhausts.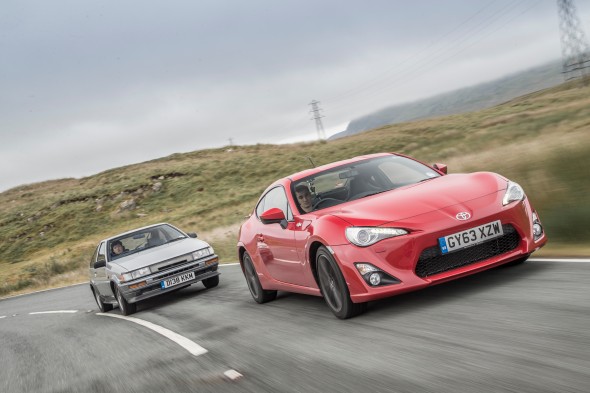 Since its launch, GT86 has received worldwide acclaim, picking up awards from Top Gear, Pistonheads, Auto Express, Autocar, CarBuyer, The Telegraph and Honest John.
For further information about the GT86, visit the designated GT86 section of the Toyota UK website. If you'd like to get behind the wheel, leave a comment below, and we'll be in touch shortly.
Do you own a Toyota sports car? If so, get in touch by leaving a comment below, or dropping us a line on Facebook or Twitter.
See also:
Toyota sports cars past and present: MR2 vs. MR2
Toyota sports cars past and present: AE86 vs. GT86
Interview: What's it like to own a classic MR2?
Where next?
Detailed history of MR2
Detailed history of Corolla (1983 – 1987)
GT86 lifetime awards round-up
GT86 owners tell us what the car is like to live with
10 things that make the Toyota GT86 special