The GreenFleet Capital Arrive 'N' Drive 2009 took place at the Guildhall, London on October 1st and saw the leading environmental players from both public and private sector organisations come together to discuss green achievements within fleet management.
The Department of Transport confirms that the fleet industry's contribution to CO2 emissions could be reduced by up to 25% simply by the industry choosing the lowest CO2 model in each class. I was interested to understand the initiatives that both public and private sector organisations are taking to lower their impact on the environment and how this would affect on the fleet industry as clearly, the fleet automotive industry faces some real eco-challenges in the future.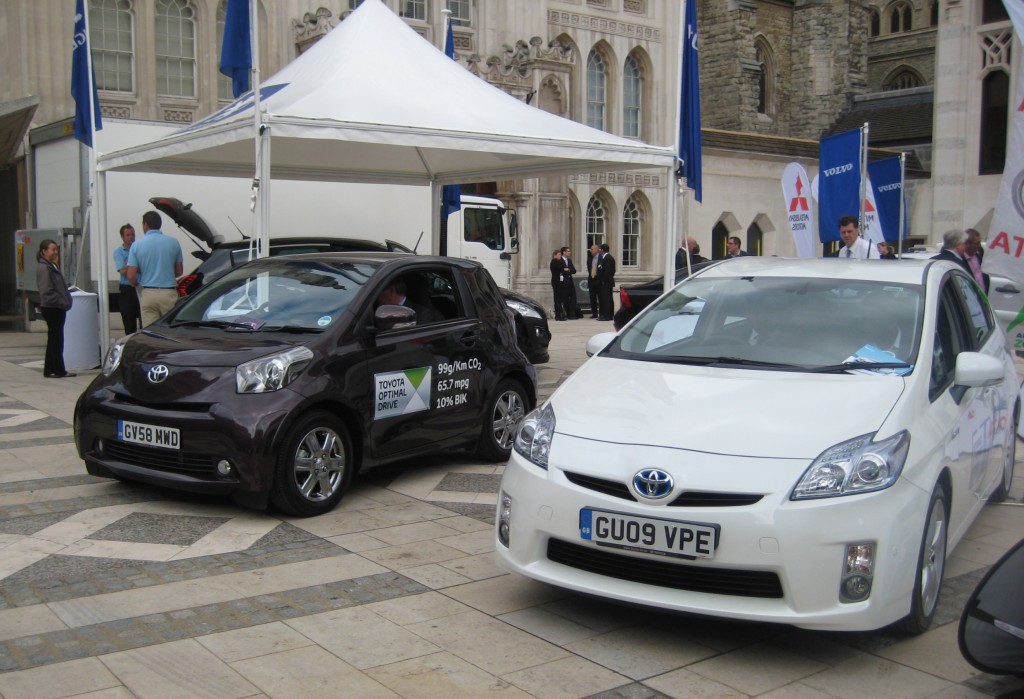 With core focus on the innovations of low carbon transport and green motoring, speakers including Michael Hurwitz (Environment Policy and Delivery for the Department for Transport), Isabel Dedring (Mayoral Advisor on the Environment), Chris Pascal (EDF Energy) and Steve Pinchen (Noyle Fleet Solutions) were there to share their corporate aims and the direction of environmental policies.
The courtyard of the Guildhall was filled with exhibitions from various manufacturers and organisations including Toyota, along with service organisations such as Greenmotion, an environmentally friendly vehicle rental company offering an alternative to fleet vehicle leasing.
Although hybrids such as Prius received a lot of interest, Toyota was also there to promote its low-emission petrol vehicles such as iQ. Both cars were in high demand as fleet managers were keen to take them out for a test drive on the streets of London, the perfect location to test the city car appeal of the iQ and the fuel efficiency of the full hybrid Prius. And with a chrome-finished iQ available to test drive, we certainly gained interest en route!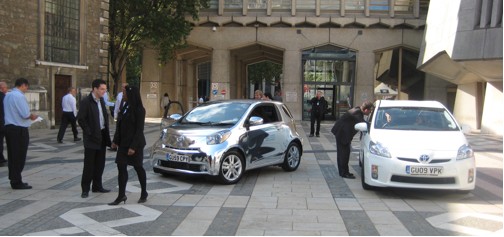 Overall I found the event hugely interesting. I left more knowledgeable of the wider environmental agenda and with clear ideas of how the fleet industry can take minor changes in their decisions and yet affect great positive benefits not only to their fleet costs, but also to the environment.
Were you at the event? Let us know what you thought!
Explore Toyota's new Fleet Services area for more information on our range and services.