A series of hard-hitting films and stage performance that educates young people about safe driving has again been supported by Toyota GB. In the award-winning Safe Drive Stay Alive campaign, run by Surrey Fire and Rescue Service and sponsored by Toyota GB, emergency service workers and people affected by road collisions take to the stage to tell their stories, backed up by film reconstructions.
The theatre-based education campaign is aimed at audiences of 16-19 year old school and college students. Safe Drive Stay Alive is intended to be a powerful voice to help young road users understand the responsibility that comes with driving a car.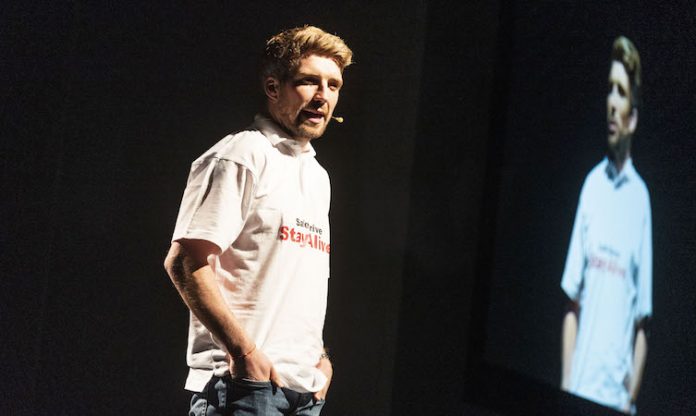 The high-impact performance traces the stories of real road traffic collisions and the impact on and actions of family members and the emergency services. At appropriate moments during the films, emergency service staff and volunteer members of the public speak of their own experiences on the scene and of the aftermath.
Speakers represent Surrey Fire and Rescue Service, Surrey Police, South East Coast Ambulance Service, Frimley Park Hospital, relatives of road traffic collision fatalities and drivers or passengers in a vehicle involved in a road traffic collision.
The real-life stories impress upon the audience that their future is in their hands. The ultimate aim is to reduce the number of road traffic collisions involving young people and the number of deaths and injuries amongst this at risk group.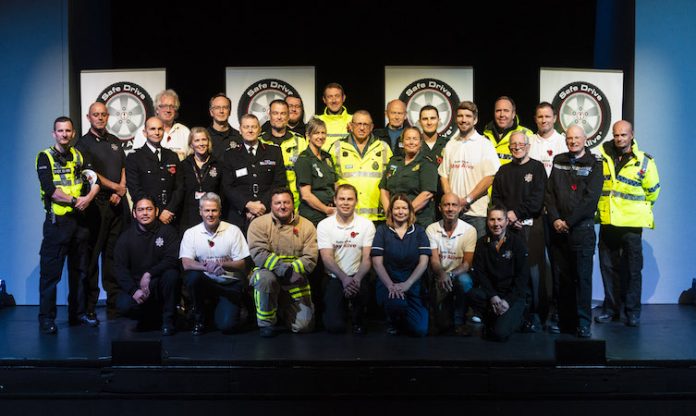 Safe Drive Stay Alive celebrated its 14th year this year with performances at a number of venues, including Dorking Halls in Surrey, close to TGB headquarters. Since performance began in Surrey in March 2005, more than 138,000 16-19 year olds from local schools, colleges and youth groups have seen one of the 230 shows.
TGB's support of the campaign stretches back to 2012, and the following year it was one of the first recipients of our Fund for a Better Tomorrow initiative, which offers financial support to worthy causes.
Find out more on the Safe Drive Stay Alive website.