When enigmatically named artist Mr Jalco got in touch to ask whether we'd have any use for his considerable talents, it seemed only natural to accept. So we challenged him to recap the first season for the new Toyota Corolla in the British Touring Car Championship through a collection of distinctive drawings.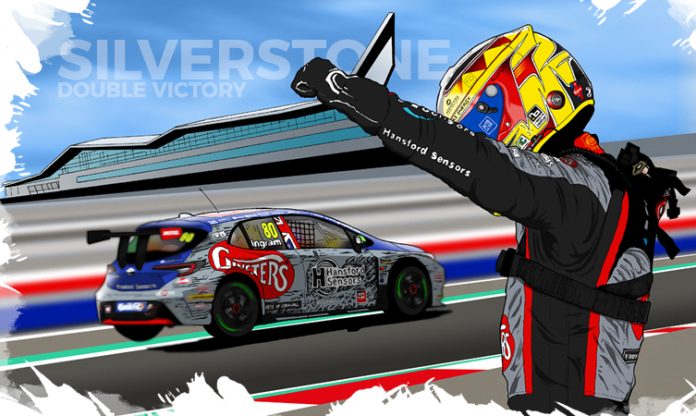 Working from images sourced from Jakob Ebrey Photography, Mr Jalco created an image for each round of the 2019 season, plus an additional one to represent pre-season testing in Spain, where Tom Ingram's Team Toyota GB with Ginsters Corolla appeared in its popular interim livery.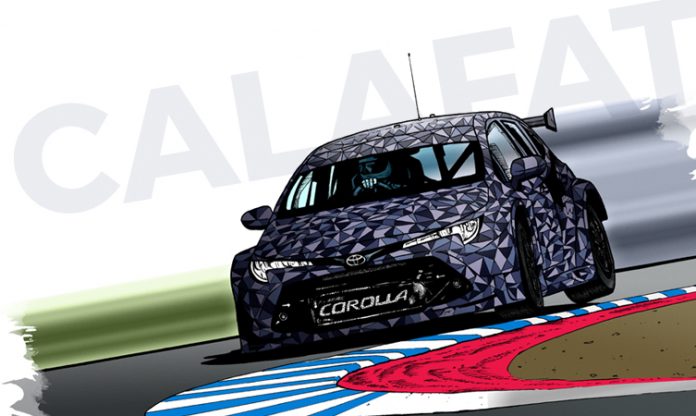 We asked Mr Jalco – who also answers to the name 'James' – to lift the lid on his twin passions of art and cars.
How did your interest in illustration begin?
"To be honest, I can't remember a time when I didn't draw. I guess it started with copying comic book art in the early 1980s – mostly Batman, Spiderman and Transformers. And that was it – I was hooked."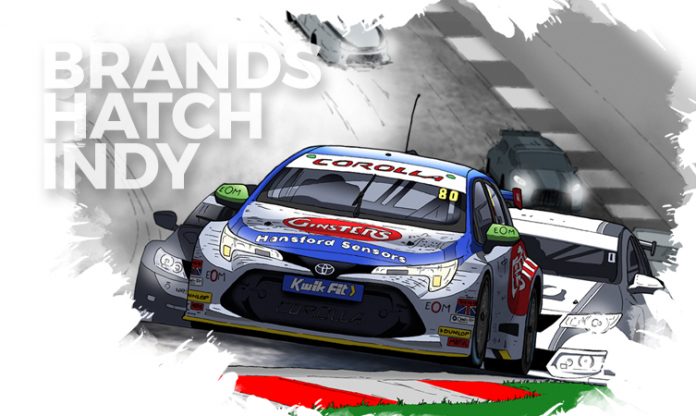 What's your technique, Mr Jalco?
"That's a tough question. Over the years I've built up a range of techniques and what I use will vary depending on the subject matter and final intent of the work. Generally though, I'll start out gathering reference material, before working up pencil thumbnails for the layouts and then moving on to final physical or digital composition. My technique will very much depend on what suits the subject matter and what will evoke the appropriate emotion, or convey the desired message."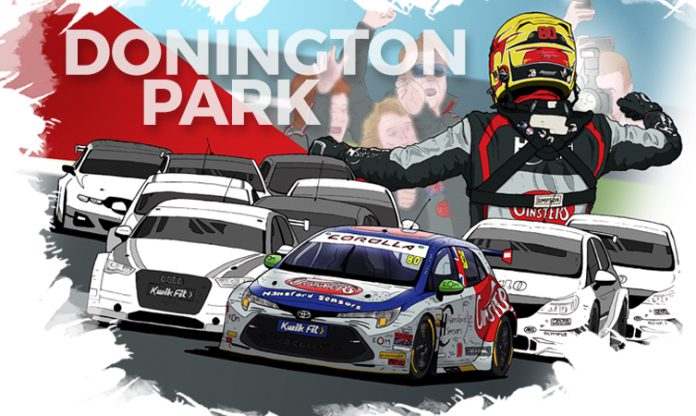 What's your main passion in terms of subject matter?
"Oh my – there are so many things I love to draw! I think I'd have to say cars and sci-fi. I've been a petrolhead since I was a toddler, and sci-fi has always been a big part of my life. Honestly, I couldn't choose between them."
Do you always follow the same process of creating a drawing?
"Sort of. It depends on the subject matter and whether the final piece if physical or digital. Whatever media I'm working in though, I always start with sketches and compositional scamps before gradually refining the idea down into a final design. The one thing I would say is that I love detail – it can become a little obsessive. Knowing when to stop has always been my biggest problem!"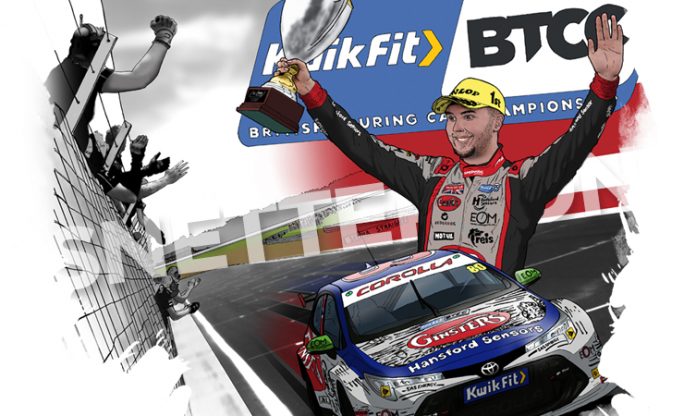 Was it fun drawing the Corolla?
"It was! In full BTCC race livery it's a highly-detailed machine, with some lovely lines and features. For me, it's always a sign that something is well designed if I can draw it multiple times without getting bored. The forms and colour scheme of the Corolla are fantastic and were a real treat to work with."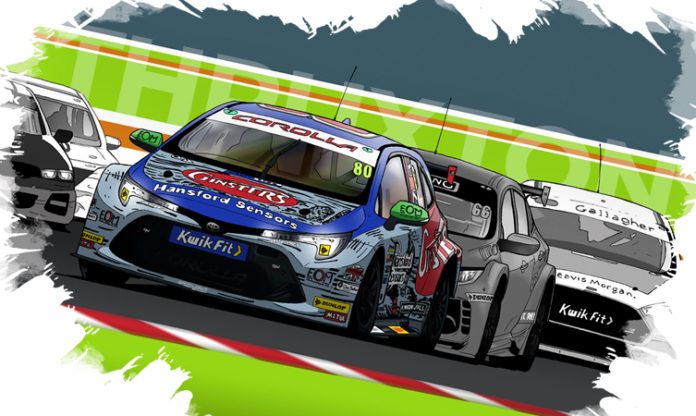 Do you have a keen interest in cars and racing?
"Oh, you could say that. I've been obsessed with cars my whole life. Apparently I could name cars, even from just seeing their headlight shapes, before I was even in school. For me, cars are the ultimate expression of design. At their core, they are just a form of transport. But they elicit real passion and excitement from people, and that fascinates me. Personally, I can't imagine not driving. Outside of art and design, it's the thing I love the most. I try and follow as many forms of motorsport as possible (BTCC, WRC, WEC, F1 etc.), but BTCC is definitely my favourite."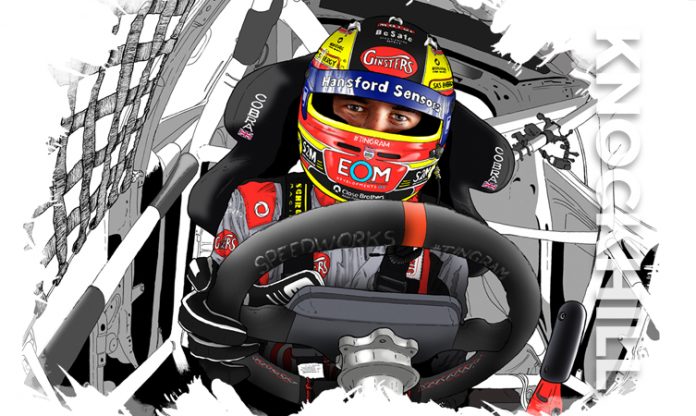 Do you have a passion for all things Toyota, Mr Jalco?
"I've always loved Toyota's models, especially the sports cars. When I first learned to drive, my neighbour had a 1986 Celica and I loved that car. I desperately wanted a Mk2 MR2, but at the time the insurance for a 17-year-old was horrendous, so I never did get to scratch that itch. These days, I would do almost anything to own a Celica GT4 or a Mk2 Supra. And the upcoming GR Yaris looks like an absolute gem… I don't suppose there's any chance of lending one for the weekend?"
Nice try, Mr Jalco, but you'll have to join the back of an increasingly long queue…
Toyota People: Jack Godwin, Land Cruiser fan
Toyota People: Tony Lynch, MR2 rallycross driver
Toyota People: Koen Beckers, Dutch explorer
Toyota People: Joel Clark, hand-cut vinyl artist
Toyota People: Gemma Wade, young restorer
Toyota People: Gerard and Kieran, dedicated job-for-lifers
Toyota People: Julia Albu, epic adventurer
Toyota People: Fergus McIver, resto-modder
Toyota People: Guy Nicholls, world-class Hilux collector
Toyota People: Warner Lewis, rally's Mr Toyota