Toyota Gazoo Racing today launches the Toyota Yaris WRC car and reveals its driver line-up as it re-enters the World Rally Championship in 2017.
"Toyota is back!" said Team Chairman Akio Toyoda, as Toyota Gazoo Racing unveiled the package which represents the next chapter in the company's proud rally heritage.
With the start of the season in Monte Carlo just over a month away, the team are putting the finishing touches to their preparations for an event they have been eagerly awaiting. They have spent thousands of hours in the workshop and on the testing programme, focusing on the single goal of being ready for the first rally in the 2017 calendar.
Taking part in the WRC, the pinnacle of the sport, is certain to provide Toyota with new challenges and opportunities to further develop its people, explore new technologies and experience different roads and driving conditions around the world, thus contributing to its commitment to make ever-better cars.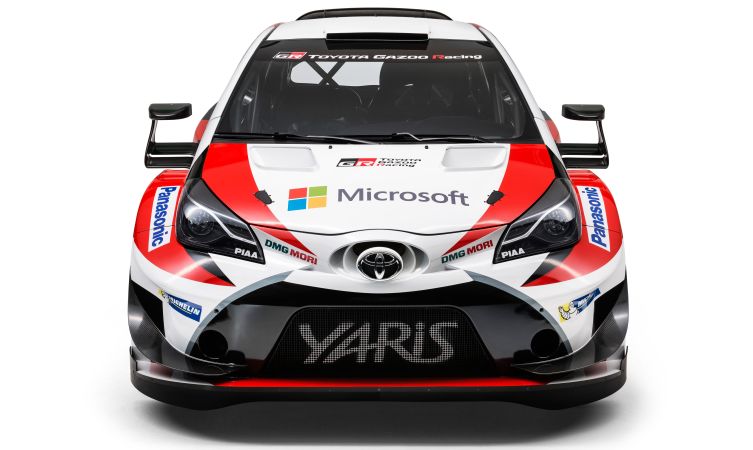 Message from Team Chairman Akio Toyoda
"Today it is my great pleasure to present the car that will compete in the World Rally Championship, together with our team and partners. I would like to express my gratitude to and respect for those fans who have waited 17 years for this day and also all the rally organisers, participants and automakers who have safeguarded and furthered the sport of rallying during our absence. Thanks to all of you, we're back here.
"Both people and cars are strengthened when they are exposed during competition to conditions that exceed their imagination. Toyota Gazoo Racing hate to lose, and of course we do not want to lose in the WRC. The other day I had the chance to drive the Yaris WRC with Tommi (Mäkinen) and was able to share a feeling of confidence in our ability to compete with this car.
"We, including members from Finland, Germany and Japan, will be doing our very best throughout this final month so that we can – as quickly as possible – assure fans that Toyota is back and put smiles on their faces."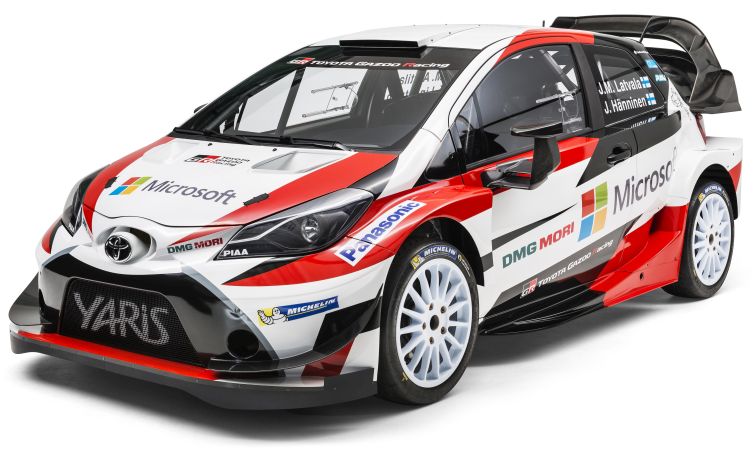 Yaris WRC: a new generation world rally car
The Yaris WRC has been developed in compliance with FIA technical regulations for 2017 and is part of a new generation of world rally cars that will add a new dimension to the sport's top-flight category in the seasons ahead. It is equipped with a 380hp1.6-litre direct injection engine and presents an impressive design, thanks to the freedom in the regulations regarding aerodynamics.
The car has been built and developed by a team of experienced engineers, including Tom Fowler, Simon Carrier and Mikko Ruoho.
"The Yaris WRC is a well-designed car with incredible potential," said Tommi Mäkinen, Team Principal. "The new regulations allow much greater freedom in terms of development. Although we have yet to explore all the possibilities, we can say that the car is reliable and quick. I really can't wait to see the results in racing conditions."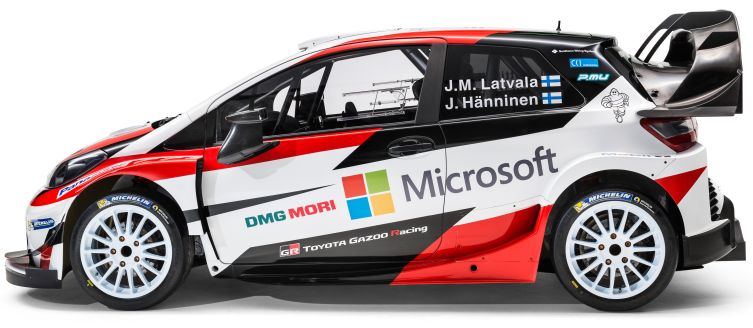 A line-up of complementary drivers for 2017
Two Yaris WRC, driven by Jari-Matti Latvala and Juho Hänninen, will contest the opening round of the 2017 World Rally Championship in Monte Carlo on 19 January. Esapekka Lappi, a young Finnish driver who won the WRC-2 Championship this year, will join the team during the season a test driver.
Jari-Matti Latvala – lead driver
Since contesting his first WRC rally in 2002, Jari-Matti Latvala has continued to impress, ending the 2016 season with 16 career WRC wins to his name. With 169 starts under his belt and having finished WRC runner-up three times alongside co-driver Miikka Anttila, he is without question one of the best drivers in the sport. His invaluable experience and proven performance will give the Toyota Gazoo Racing WRC team real impetus for the year ahead.
Latvala said: "I started my rally career in a Toyota Corolla GT back in 2001 and my first competitive outing in a World Rally Car was behind the wheel of a Corolla WRC in Estonia in 2003. So in many ways it feels like I'm coming home. I'm really happy to be joining the Toyota Gazoo Racing WRC team from the start and lead this new adventure with them. I feel lucky to be part of this story and hope we will amass many victories as it progresses."
Juho Hänninen – driver
Juho Hänninen, who will be competing for Toyota Gazoo Racing WRC alongside co-driver Kaj Lindström, took part in the development of the Yaris WRC from its very first outing. His considerable WRC experience and his knowledge of the car will make him an undeniable asset to the team.
Esapekka Lappi – test driver
Newly crowned WRC 2 Champion, this young Finnish driver has impressed with his turn of speed, calmness and ability to adapt. After cutting his teeth in R5 category cars in the European Rally Championship and developing his skills on the world stage in WRC 2 competition, the Finnish driver is ready for a new challenge, serving as test driver for the Toyota Gazoo Racing WRC team.
"This is a tremendous opportunity for me and my co-driver Janne Ferm, it's a dream come true. We have both worked so hard over the years to get to this point and finally it's here. I'm excited and motivated about joining the team and extremely grateful for the opportunity. I can't wait to start the testing programme."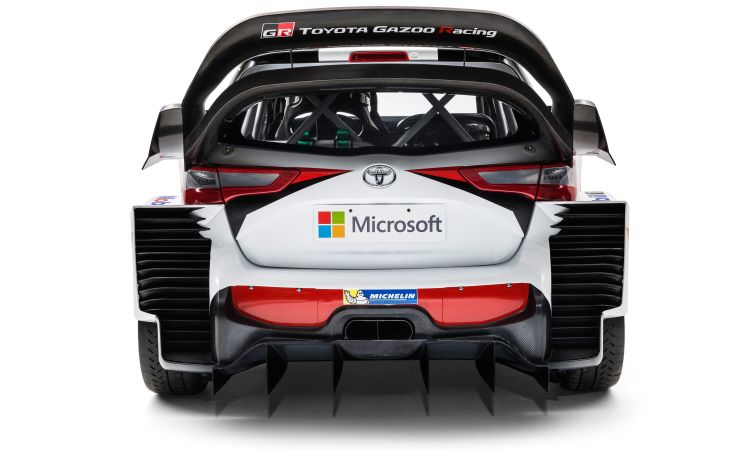 Toyota Yaris WRC technical specifications
The Toyota Yaris WRC is a new generation World Rally Car, built to 2017 FIA technical regulations. It is powered by a 1.6-litre direct injection turbo engine producing more than 380hp.
ENGINE
Type
In-line, turbocharged 4-cylinder with direct injection
Displacement (cc)
1,600
Max. power (hp/bhp)
>380/375
Max. torque (Nm)
>425
Bore x stroke (mm)
83.8 x 72.5
Air restrictor (mm)
36 (FIA regulation)
TRANSMISSION
Gearbox
6-speed, hydraulic shift
Final drive
All-wheel drive

2x mechanical differentials

Active centre differential with torque split options

Clutch
Double plate sintered clutch
SUSPENSION, STEERING & BRAKES
Front suspension
MacPherson strut
Rear suspension
MacPherson strut
Suspension travel
Classified
Steering type
Rack and pinion
Braking system
Gravel
300mm, air and liquid-cooled
Tarmac
370mm, air and liquid cooled
DIMENSIONS & WEIGHT
Length (mm)
4,085 (including aero device)
Width (mm)
1,875
Height
Adjustable
Track
Adjustable
Wheelbase (mm)
2,511
Min. weight (kg)
1,190
PERFORMANCE
Acceleration
Classified
Top speed (mph)
125 (ratio-specific)