Toyota has announced its intentions to return to the hot hatch market with a performance-focused Yaris.
Toyota will use experience gained from its full-blooded return to the WRC to develop and improve its road car technology and expand the Yaris range with a new performance-focused model, previewed in the sketch below.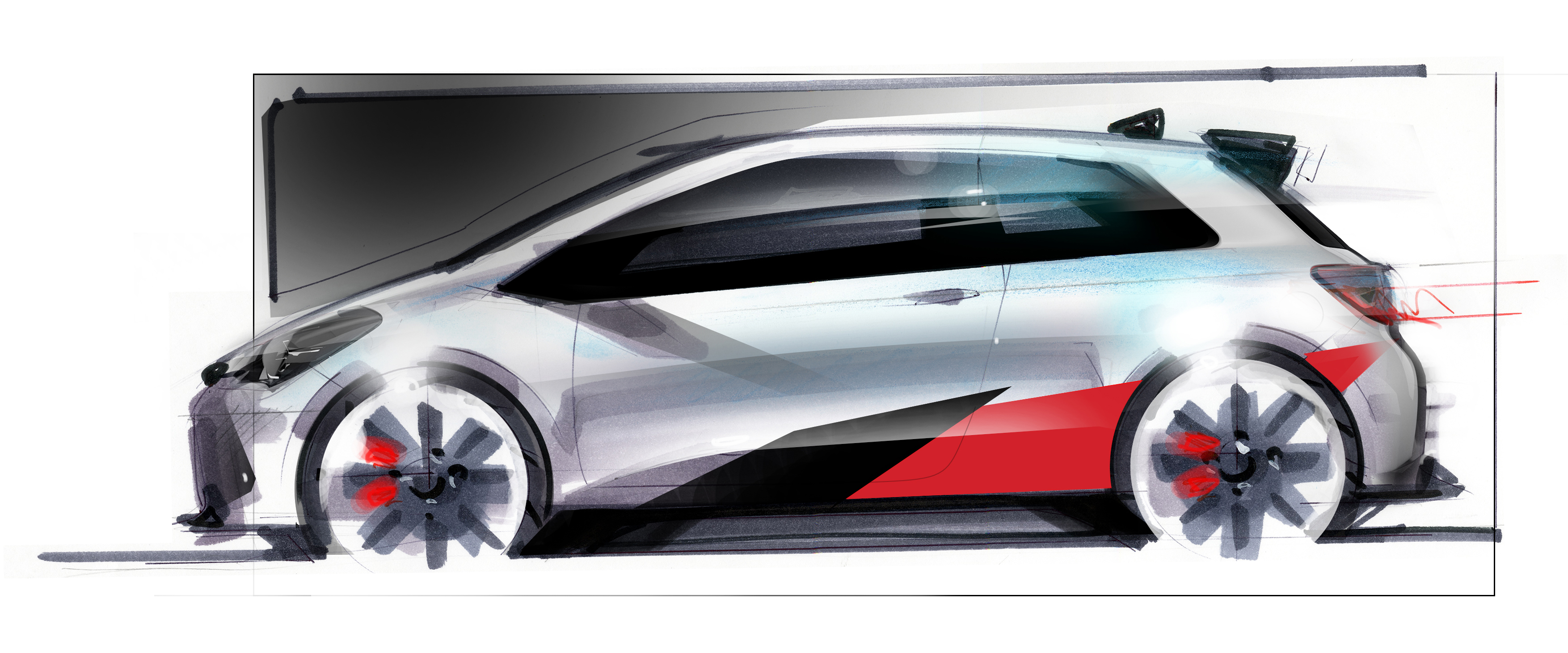 Since its launch in 1999, the Yaris has been consistently innovative. In its first-generation it introduced new design features such as a 3D central digital display.
The second generation saw the debut of more segment firsts, such as a knee airbag and smart entry. The third generation made hybrid available in the segment for the first time, while the current model's Toyota Safety Sense system places it ahead of competitors for active safety.
Learn more: History of the Toyota Yaris
Toyota will return to the WRC after a 17-year hiatus, with Team Principal Tommi Mäkinen leading a team consisting of WRC veterans Jari-Matti Latvala/Miika Anttila and Juho Hänninen/Kaj Lindström.