This is a Toyota RAV4 rally car! Unveiled in the US recently, the RAV is set to compete in a series of rallies in America this year.
Powered by a 176bhp 2.5-litre, four-cylinder engine, the Toyota RAV4 rally car is pencilled in to compete in six rallies, kicking off in Idaho in June.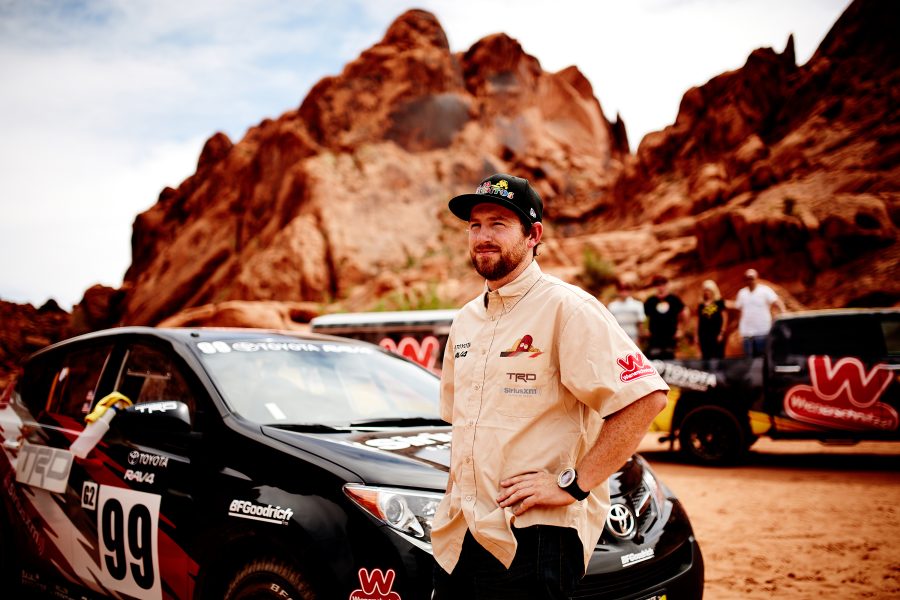 Ryan Millen is the man introducing the RAV4 to stage rallying, a task he is nervously relishing as the latest chapter in the Millen family's long history of taking Toyota vehicles to new heights. His father, Rod Millen, famously smashed the outright Pikes Peak Hill Climb record in a highly modified Toyota Tacoma pickup, and Ryan himself was the class winner in last year's punishing Baja 1000 off-road race.
"I've driven just about everything Toyota has to offer," said Millen. "And I've been very impressed with the RAV4's tight, compact body and smooth handling. I'm looking forward to putting it through the paces this season."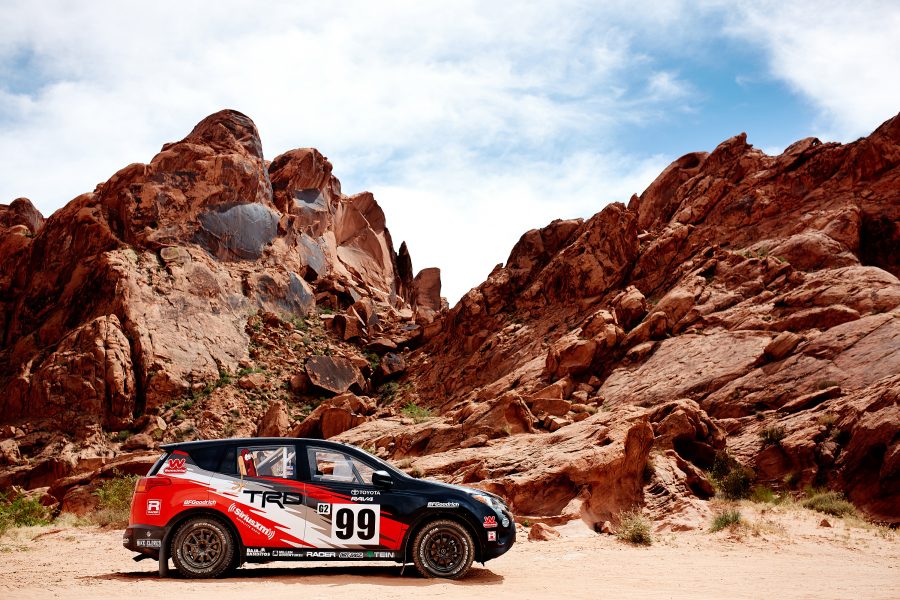 "Over the years, RAV4 has become known more for its benefits as a practical family-vehicle alternative to a larger SUV, and we felt it was due time that its performance and handling characteristics were put on display," said Alex Du, RAV4 Vehicle Marketing & Communications Manager. "That will undoubtedly be the case with Ryan Millen at the wheel of this incredible Rally RAV4."
Ryan Millen's Toyota RAV4 Rally is built to 2WD Open Class rules and retains its original 176bhp 2.5-litre four-cylinder petrol engine and six-speed automatic transmission. More than 225kg of weight has been removed from the vehicle, while a roll cage has been installed to comply with safety regulations. Further additions include off-road specification Tein suspension, BFGoodrich all-terrain tyres and a vinyl makeover for the bodywork.
All information is correct at the time of publishing.