Toyota Hybrid Racing claimed its second consecutive win with a lights-to-flag victory in the Six Hours of Shanghai, the final round of the FIA World Endurance Championship.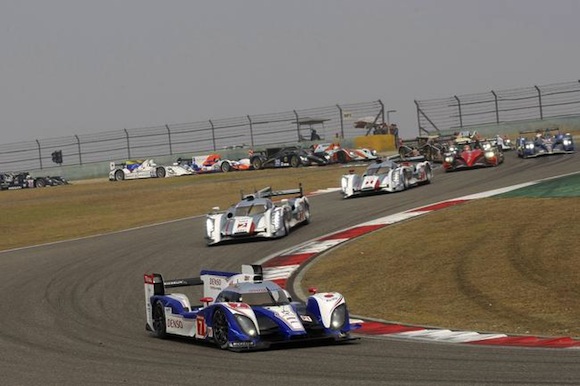 The No7 TS030 Hybrid driven by Alex Wurz and Nicolas Lapierre took the chequered flag 58.70 seconds ahead of the second-place Audi team to follow up their home win at Fuji Speedway earlier this month. Team member Kazuki Nakajima could not take part in the race due to other commitments.
Maximum points from the weekend elevated Alex and Nicolas to third place in the drivers' world championship, even though they only contested six of the eight rounds.
An impressive debut season has delivered three victories in six races as well as three pole positions and four fastest laps to highlight the impressive performance of the TS030 Hybrid and its innovative Toyota Hybrid Racing System.
The hybrid system, using unique super capacitor energy storage technology, is charged in four designated hybrid recovery zones on the circuit before delivering a 300hp power boost.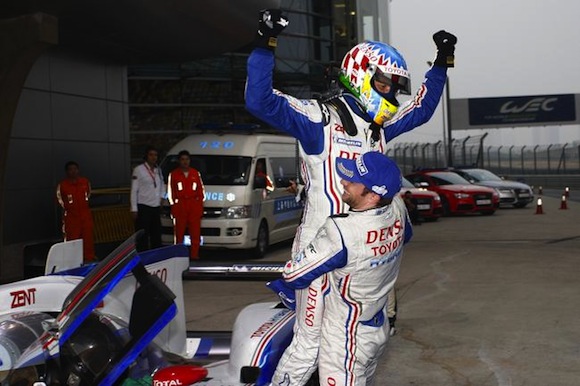 The win also marks the first time a Toyota team has recorded back-to-back victories in an FIA World Championship event since 1994, in the World Rally Championship.
Nicolas was at the wheel for the start and led into turn one before rapidly stretching his advantage with a clear track in front of him, consistently pulling away throughout his stint.
He handed over a half-minute lead to Alex who kept up the relentless speed, maintaining the strategy of fitting new tyres at each stop to maximise the TS030 Hybrid's pace and seize control of the race by the half-distance mark.
Alex crossed the line to take victory and secure a winning end to Toyota Racing's first season of competition.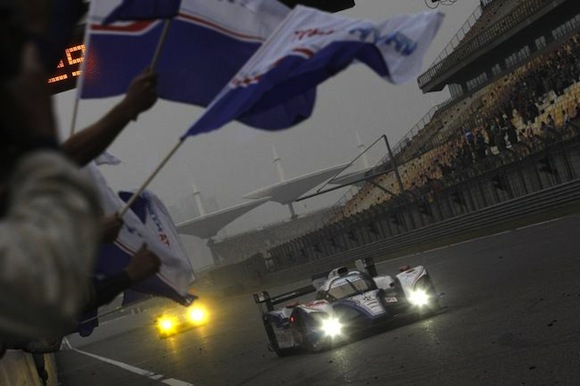 After the race, Alex said: "It was a good race for us and a 100% perfect race weekend; from Friday onwards every step we have taken has been correct. These races are never simple but we were very determined to win this race for Toyota and give everyone extra motivation over the winter.
"I really enjoyed it today and I couldn't wish for a better team-mate, although of course we missed Kazuki [Nakajima] this weekend. It has been a terrific season for us. At the beginning we had some ups and downs but we improved every day and with every step. That is what counts and that's why we ended the season as race winners."
Nicolas added: "At the beginning we had a new car, new engine, new hybrid system and new team from all over the world. It could have been difficult but it has been a great team effort and we have had a superb second half of the season. The pace we have shown is very encouraging for next year but we will have to work very hard this winter because Audi will try to respond, that's for sure."
Former Toyota Motorsport GmbH (TMG) Chairman Tadashi Yamashina, now President of Toyota Motor Engineering and Manufacturing China, joined the podium celebrations as the team representative.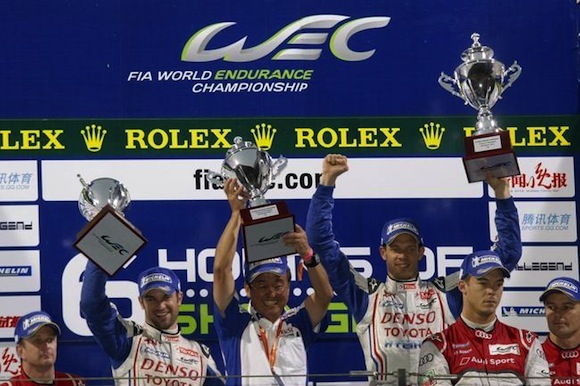 TS030 Hybrid No7 (Alex Wurz, Nicolas Lapierre)
Race: 1st, 191 laps, 7 pit stops. Fastest lap: 1min 48.815secs