Toyota's independent BTCC driver Frank Wrathall has fulfilled a boyhood dream to appear on the pitch at Preston North End – but he surprised the home fans by bringing with him the Avensis he races in the Dunlop MSA British Touring Car Championship.
Lifelong PNE supporter Frank, 24, was invited along to the Deepdale Stadium not only to show off his BTCC Toyota but also to help dish out the end-of-season awards to the club's players and staff at the final home match of the season. He thundered up the touchline pre-match to herald a 3-1 win for Preston over Watford.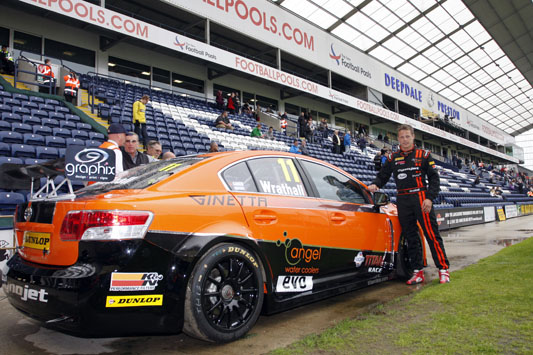 "It was surreal finally to be on the pitch," said Garstang-based Frank. "I used to watch from the stands as a lad and longed to be out there playing, back in the days when I wanted to grow up to be a footballer and not a racing driver.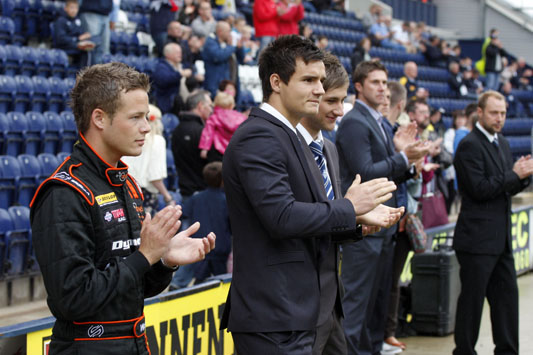 "The Toyota sounded awesome with the reverberations around the stadium – it completely drowned out the singer. I helped with the pre-match presentations and was interviewed at half time, then drew the raffle. It was a great game, too, and a superb way for the club to end the season."
Frank's appearance at the match was aimed at drumming up local support for him and the BTCC ahead of the team's next track appearance, at the Oulton Park circuit in Cheshire on 5 June. PNE fans booking tickets for the event are being entered into a draw to win a VIP tour of the Dynojet Racing team pit.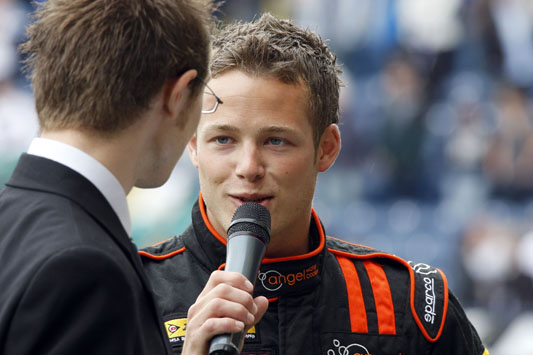 Wrathall followed up his Saturday stadium duties with a visit to the Croft circuit, near Darlington, yesterday to help promote the BTCC's 19 June visit to that circuit.