Davey Smith, who runs a nearby fish and chip shop, Ernie Beckett's, arrives at the fish market with his two brand-new Toyota electric vans – an elegant synergy between Grimsby's oldest and newest commodities.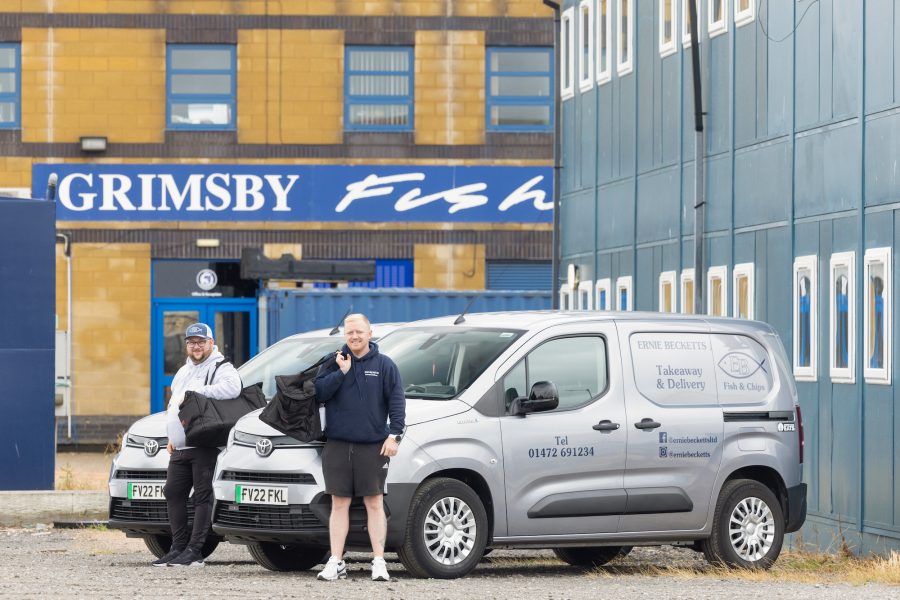 As Davey and one of his drivers shuffle the vans into position he explains: "We started offering deliveries during Covid and it just took off – it went really well and we haven't stopped – it's the way the world's going now.
"To start with I just used my car and some self-employed delivery drivers. I wanted to get electric vans because of climate change – because it's eco – and I wanted to go with the times. And it was also because of the price of fuel. I knew the vans would suit the business as all our deliveries are only within five miles."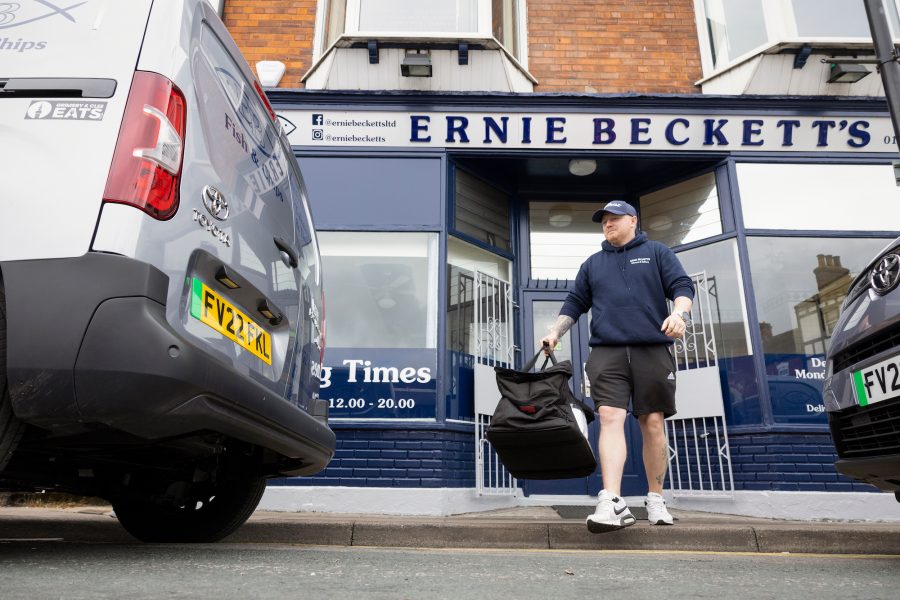 "I went for Toyota because of their name, the warranty and their reliability and bought my Proace City EVs from John Roe. They gave me a good discount for buying two. They've been absolutely fantastic – so much so I'm also now thinking of swapping my personal car for a Toyota. I used to spend money on printed advertising but now having the sign-written vans is the best thing I've done for the business."
Read more The benefits of Toyota Professional commercial vehicles
"In fact, the feedback I've had from customers has been amazing – our most shared and liked social media post ever was when we posted about getting our Toyota electric vans – they're our biggest advertising success yet."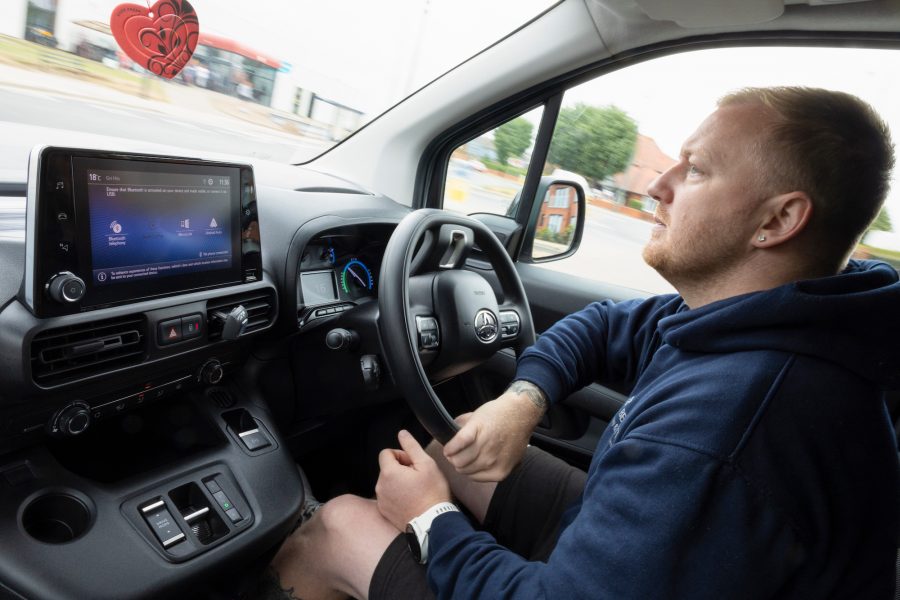 Davey, 32, bought the business, Ernie Beckett's, in the seaside resort of Cleethorpes – three miles from Grimsby town centre – four-and-a-half years ago. He offers me some lunch so we head back to his shop, set just back from the pier and the beach accessory shops on the seafront.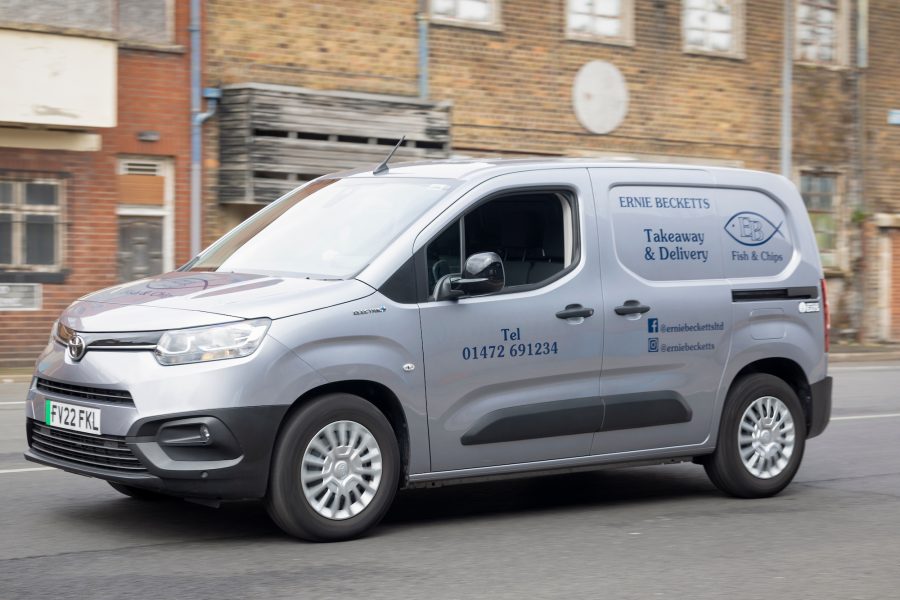 "The chip shop has been in the family since the 1950s. We only close for three days a year over Christmas. Everyone in the town knows us – people even drive from Scunthorpe and Sheffield just to come to our business.
"I have 12 staff – all those over 28 years old can drive the vans. They're both fitted with Quartix trackers – the drivers each have their own fob so I know exactly who has been driving the vans, where and when.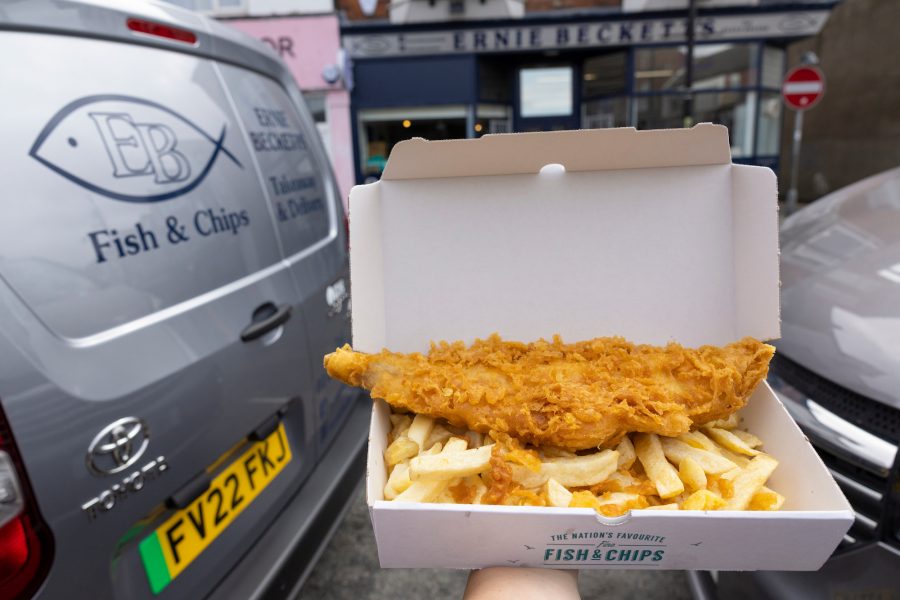 "There's nothing I don't like about the vans. They drive like go-karts and have a 170-mile range – but we don't get anywhere close to that daily mileage. On a normal day, we do about 40-50 deliveries but this goes up to about 170 when it's busy.
"The vans will actually be busier in winter because people don't like coming out [to the shop], so I'm already thinking about buying a third van," says Davey.
Read more about Toyota Professional vehicles being put to good uses by clicking here.