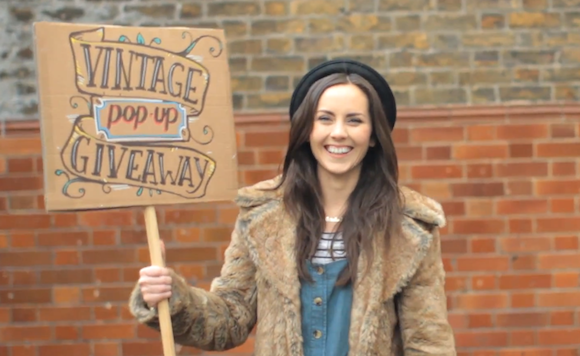 We've already seen some surprising street scenes and some good deeds through the Toyota Positive movement, and the newest video in the series turns its focus to the power of fashion.
Style blogger Caroline Burke, better known as Burkatron (the name of her website), is the latest to get behind the wheel of the Toyota Prius Plug-in Hybrid to spread some positivity. She spent a week calling her contacts and sourcing the best vintage clothing in London before opening her own pop-up boutique, styling shoppers for free.
Toyota Positive is all about showing off the power of positivity. If it's inspired you to do something good, contact Toyota Positive with your idea and you could get the chance to use the Prius Plug-in to make it a reality.
Watch the video below or find out more about Toyota Positive here.