There's nothing wrong with a healthy obsession, and all the more so if it's Toyota-based and can also be turned into a thriving business proposition. Brand obsessives Neal Shore, Steve Allison and Kumail Alidina have managed to do just that, mixing a passion for the Toyota Yaris with their competitive instinct to form Team Ya'race.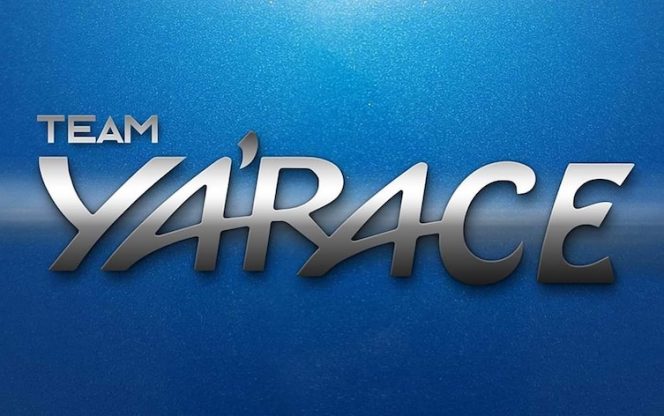 The Derbyshire-based operation started back in 2018 when company founder Neal Shore crashed his Toyota GT86 at a round of the Japanese Sprint Series. Under strict instructions from his fiance to compete from then on in 'something cheaper' or not at all, Neal turned to a Yaris for his motorsport kicks. As a proof of concept it was an unqualified success: he bought a Mk1 Yaris for £600, spent £481 on parts and modifications and his competitive season cost just £2300 all-in.
Neal 'absolutely loved' the car and set up a Facebook page to document his exploits, at which point fellow Yaris-driving sprint competitor Steve Allison joined in. Team Ya'race was born.
Originally the idea was just to showcase what the pair were achieving with their Yarises and to promote the Japanese Sprint Series and RRG Toyota Sprint Series they were competing in, Neal driving a 2005 Mk1 Yaris and Steve in a 2013 Mk3. Off the back of their on-track success, however, the pair started fielding enquiries about car set-up and modifications.
At this point the objective switched from simply having fun to encouraging new drivers to take part in track days and also compete under the Ya'race banner, and what started as a bit of Yaris-inspired fun morphed into a viable business. Fellow Yaris addict Kumail Alidina joined the outfit earlier this year.
We caught up with Neal to find out a bit more about Team Ya'race, its burgeoning parts-supplying business and its plans for the future.
What's the core of the Ya'Race business model right now?
"Right now it's supplying the tried-and-tested parts we use on our cars, so we know they work and we know they're safe. If the owner wants a comfortable road car we can supply OEM parts; if they want to upgrade for fast road use, we'll provide springs and dampers more suited to that. Or if they want to go for full-on competition spec we can provide coilovers and full de-cat systems."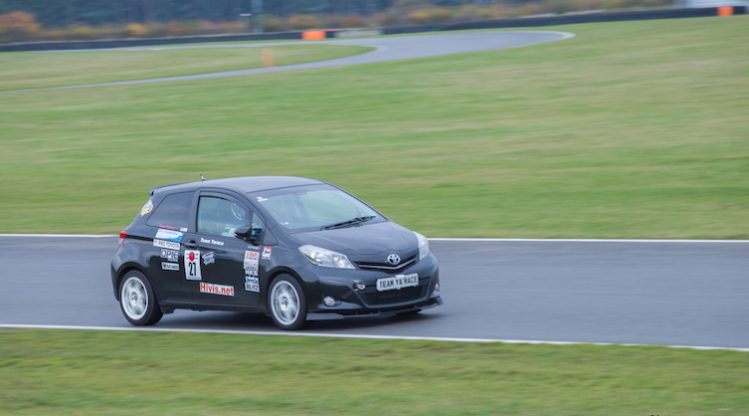 Are you supplying off-the-shelf aftermarket kit or developing parts yourselves?
"Both. Steve spent weeks and many, many hours designing a new intake system for the Mk3 Yaris, to give it a bit more of an aggressive sound and more throttle response. We then worked with K&N to provide the filter, so we're manufacturing the intake hosing and we're putting a K&N filter onto it. We also have our own exhaust, built by Ulter but designed to our spec. That's going very well, it's gone global – we've had customers in Venezuela, Malaysia, Portugal."
 Any thoughts on the new GR Yaris?
"It's very positive, a big, big step in the right direction for Toyota. We love that they've gone four-wheel drive and it's a full rally homologation. It sounds fantastic. We'd love to drive one. If we can get our hands on one we would love to start developing some parts for it. "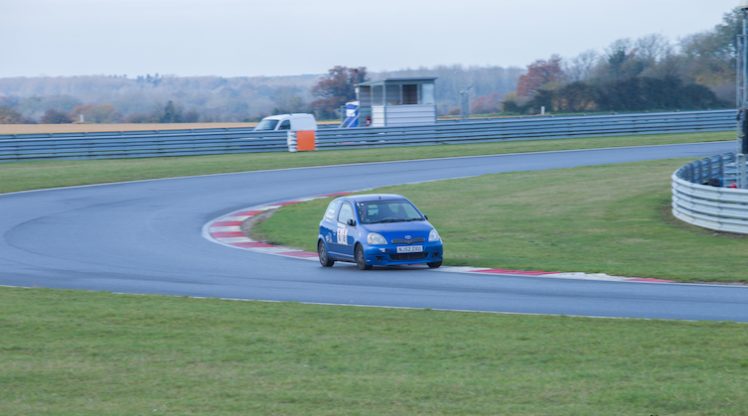 Who are your customers?
"I would say 90% of our customer base is 25 or under, and 80% of that age group is looking to modify their Yaris for road use. For them, their main preference is noise and looks: they want it to sound better and look nice, and if it happens to go quicker that's a bonus.
"A lot of them are going for the Mk1 Yaris T Sport, the 1.5, and we're also seeing a lot of the Mk3s. Not so many of the Mk2s, though, which has surprised us. The Mk3s tend to be a hand-me-down car, so mum used to drive it and then the car is passed on to the son or daughter. They're trying to to 'de-mumsify' the car: they want to firm up the ride and give it slightly more sporty handling. The chassis in the Mk3 is fantastic but the springs are soft. We've found that a good set of Vogtland springs absolutely transforms the car."
What are your plans for the future?
"By the end of last season we had 10 drivers in all ages of Yaris competing at events under our Team Ya'race banner. This year we will be competing once motor sport starts up again. We ran a track-day gathering for some new drivers to test their skills on circuit and have identified a couple of very talented young lads and lasses.
"We're talking with a couple of motorsport clubs and about getting a single- or dual-make series up and running. A max engine capacity of, say, 1.5, so potentially the Mazda 2 and the little Yaris. We're quite hopeful to have everything in place for 2022, but it's all about the regulations – working out how to police the series and keep it fair. Once we've got that it's just a case of negotiating the circuits and finding out when you can fit into a calendar."
Interested in finding out more? Check out the Team Ya'Race Facebook page here.
Images: Samad Parvez (Eternal Selections Photography)
Toyota People… is a series that celebrates individuals with a special enthusiasm for Toyota, whether that is related to its vehicles, philosophies, or manufacturing processes. Read more here.