Toyota People… is a series that celebrates individuals with a special enthusiasm for Toyota, whether that is related to its vehicles, philosophies, or manufacturing processes.
Read more: Guy Nicholls – world-class Hilux collector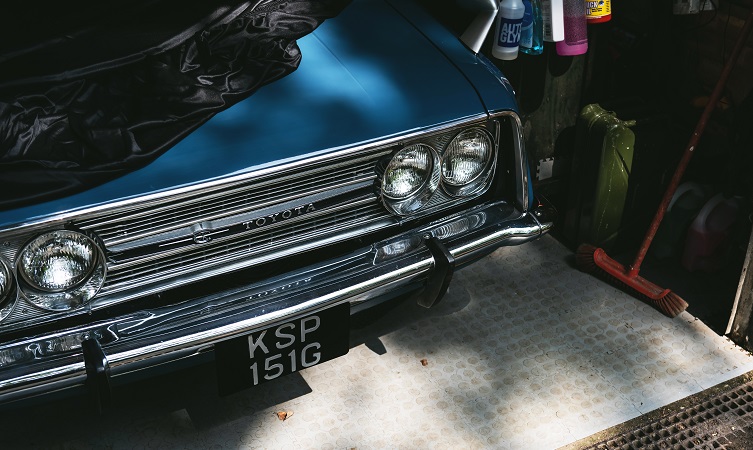 Toyota People: Fergus McIver
Hidden within the leafy foliage of the Surrey Hills lies Fergus McIver's small but eclectic car collection. With limited room available within the confines of his property, the collection changes with seasonal frequency. Yet there are a couple of common threads woven throughout: all are Japanese and all have a retro theme, whether by virtue of age or styling.
By far the oldest, rarest and most prized of these vehicles is his 1968 RT40 Toyota Corona Deluxe, the model that introduced the UK to Toyota. Despite less than a handful of these cars being left on the road in this country, vehicle technician Fergus hasn't been able to resist applying a few sympathetic resto-mod tweaks to improve the car's performance and fun-factor.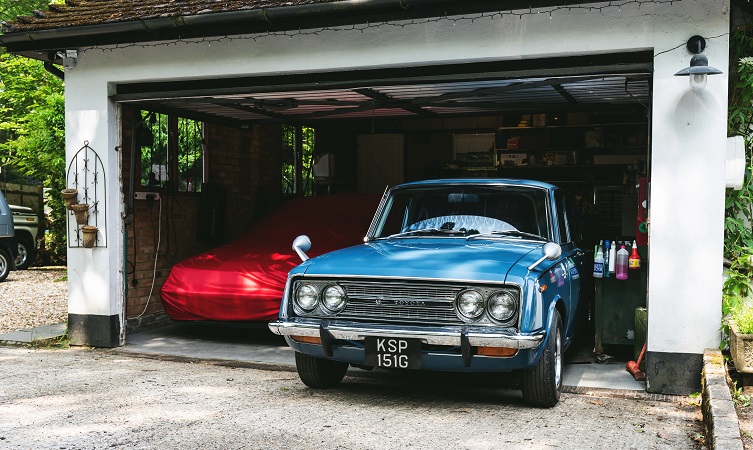 Intrigued to discover how this has been achieved, we arranged to meet Fergus and pull back the dust cover protecting his 50-year-old machine…
How did you come to own this rare Corona?
Fergus: "Even before I could drive, I've always been a big fan of Japanese cars. So following the sale of my 1972 Mazda RX3, I started looking for another project. My only criterion was that it had be rear-wheel drive. I actually spotted the Corona on eBay and knew precious little about the model at the time. But having owned a 1983 Hilux and the fact that I still own a JDM 1986 Masterace Surf, I was certain I'd get on just fine with it.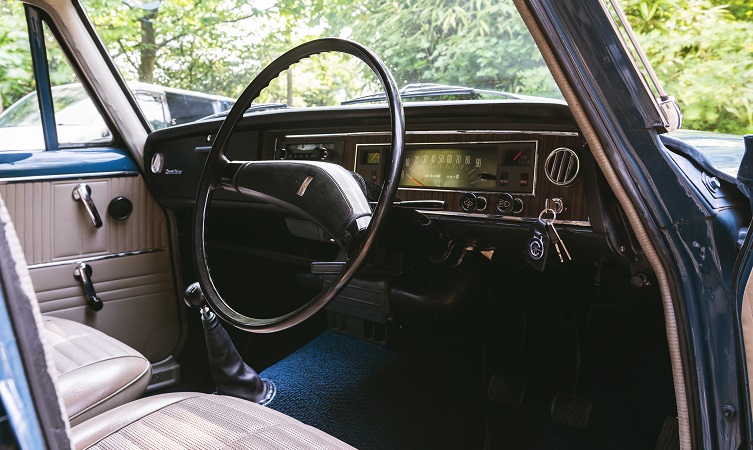 "I won the auction and it was a nice surprise when I arrived to collect the Corona. Okay, it didn't run very well – I knew that already, so I'd brought a trailer with me to tow it home – but the body was in fantastic condition. It was owned by a classic car parts dealer in Ipswich and he included a fair collection of spares with the sale, including two windscreens."
What do you know of its previous history?
Fergus: "I've found out that it was sold new in 1968 by dealer Jim Walton of Penrith. Apparently, the lady owner kept it for many years before handing it to her grandson. But then sometime in the late Eighties, the original dealership bought it back and bodily restored it, which included a full respray in the original Zenith Blue. In the early part of the new millennium the car changed hands a few times, until I bought it in November 2007. So I've owned the Corona for a little over ten years and its 50th birthday is coming up in a few months."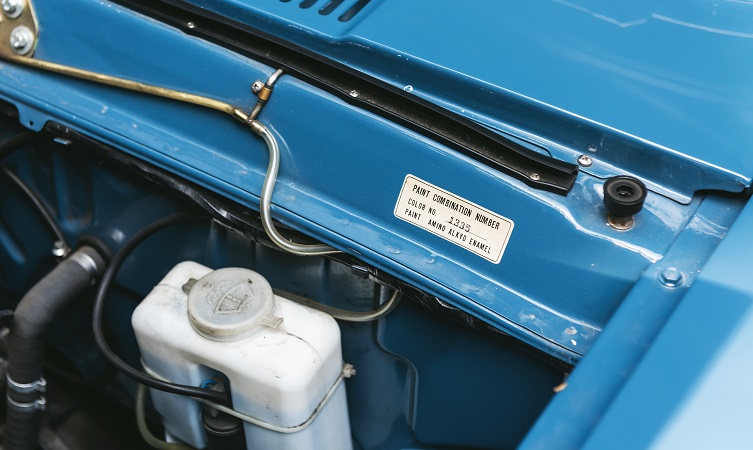 Were you as pleased with the Corona's condition when you got it home?
Fergus: "Yeah, pretty much. Visually it was very impressive. It still retained many of its original features – the vinyl seats were in good condition and the carpet was fair, if a little threadbare in places. The brakes were clearly tired and I traced the poor-running to an incorrectly set-up Weber carburettor that had been fitted in place of the original Aisin one. I've since completely overhauled the entire braking, steering and suspension systems."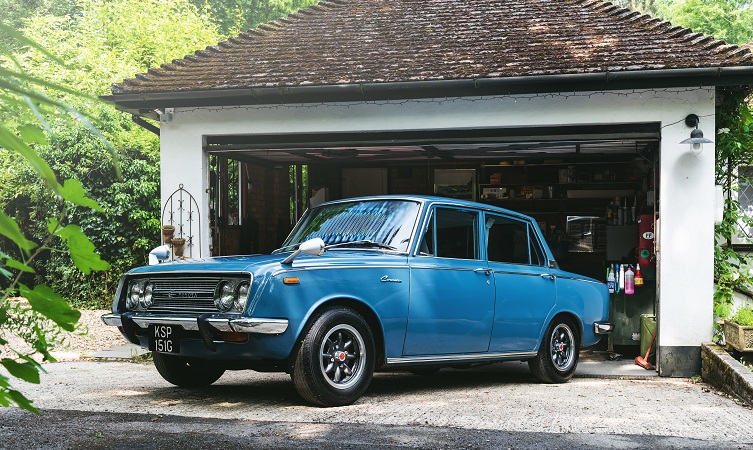 What led you to investigate the possibility of an engine conversion?
Fergus: "The original 1.5-litre 2R engine was quite a lively performer in its day but 40 years on it felt tired and the oil pressure was too low at idle. So I knew I was in for an engine rebuild at the least. But the appeal of moving away from an engine with a three-bearing crankshaft to something more peppy, while at the same time giving me the opportunity to express my enthusiasm for engineering, led me down the path of looking for a newer donor engine with more performance."
That search ended in a third-generation Celica, correct?
Fergus: "Absolutely. Once again I jumped on eBay and found a suitable donor car – a rusty but low-mileage RA61 Celica XT. It was a model produced in the last throes of the era of carburettors and uses a 2.0-litre single cam 21R engine, from the same series as that in the Corona. I drove the Celica around for a month to make sure I was happy with the condition of the engine and gearbox, and once these had been removed for the conversion I sold it again for spares."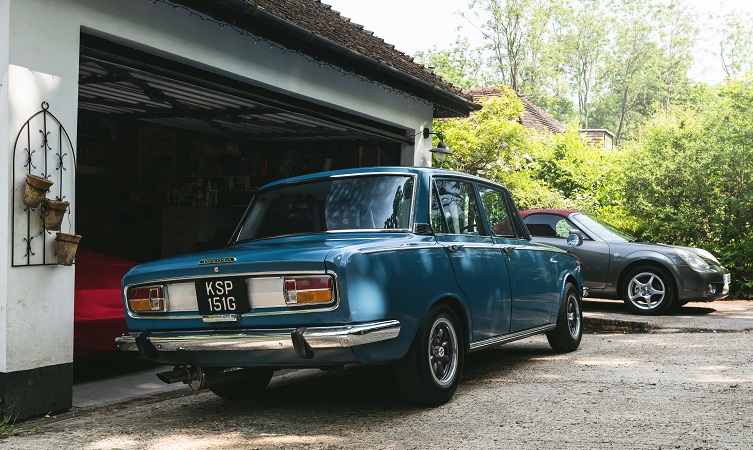 Was it a straightforward conversion from 2R to 21R?
Fergus: "No, not particularly. I wanted the conversion to be sympathetic, completely reversible and in keeping with the factory look. So I resolved to myself that, wherever possible, all modifications should be applied to the engine rather than the car. The work started by carefully removing the 2R and the four-speed gearbox and placing it in dry storage.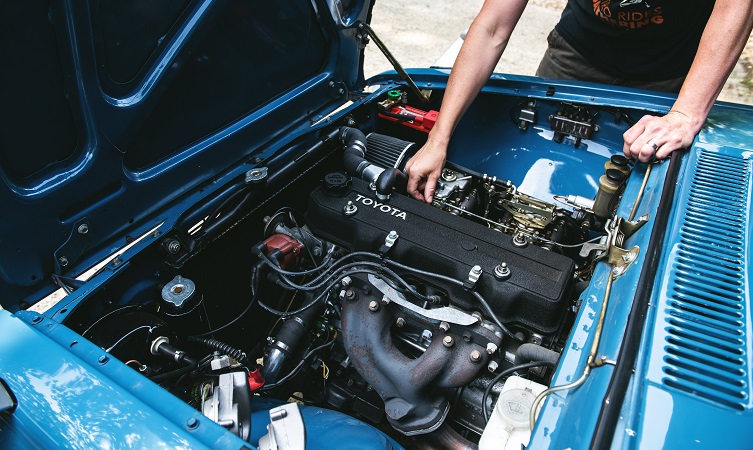 "Offering up the 21R into the Corona's engine bay, I quickly discovered that the sump couldn't clear the original subframe crossmember. So I drained the oil and removed the sump in order to make sure the engine and gearbox would still physically fit without altering the car itself. With that confirmed, I carefully altered the shape of the sump and location of the oil pickup to clear the crossmember and steering centre link. The engine mounts were also substantially modified so they could be bolted through the original subframe holes.
Did the breathing modifications inspire you to go down the resto-mod route?
Fergus: "I think it was more my day job than anything else. I work as a vehicle technician at a classic Aston Martin specialist and fettling Weber carburettors is a big part of my daily life. They are very evocative of sports cars and racing and I feel they have a certain element of Italian flair about them.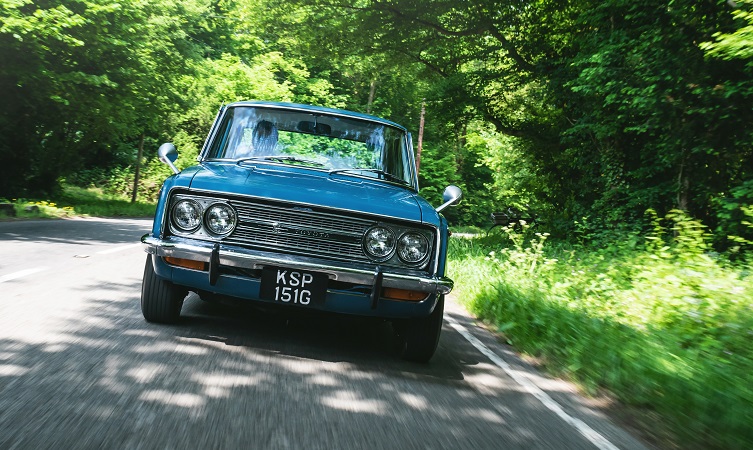 "I replaced the ugly single downdraught carburettor on the 21R and replaced it with twin 40mm Weber side-draught units, fed via a custom-made air box to reduce induction noise and retain the factory look. Then to accompany it, I fabricated a new stainless steel exhaust system with two silencers so it sounds nice but isn't too loud."
What chassis modifications have you installed?
Fergus: "Being a facelifted, late model RT40, the Corona already benefits from disc brakes up front. So I overhauled the twin-pot calipers and gave them extra bite with uprated aftermarket pads. I also fitted an aftermarket brake servo to improve feel through the pedal for road use.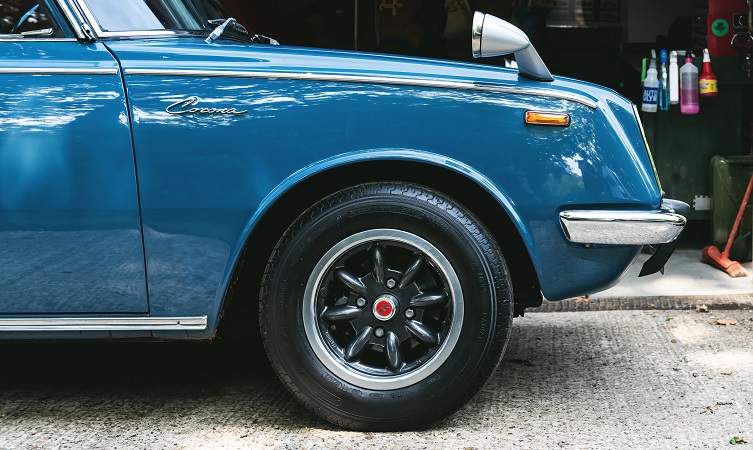 "I lowered the ride height a little, and body roll is kept under control by a much thicker anti-roll bar – in fact, a narrower version of the type we offer at work for the Aston Martin V8. The car also now sits on Minilite wheels and classic Avon racing tyres, which came into their own at a recent Retro Rides track event at Goodwood."
Is it true that you managed to contact the original owner?
Fergus: "Amazingly, yes. Back in the day, and especially before GDPR requirements, you could write to the DVLA with a £5.00 cheque and request a list of the previous owners' names and addresses. So I did that and wrote to the first owner.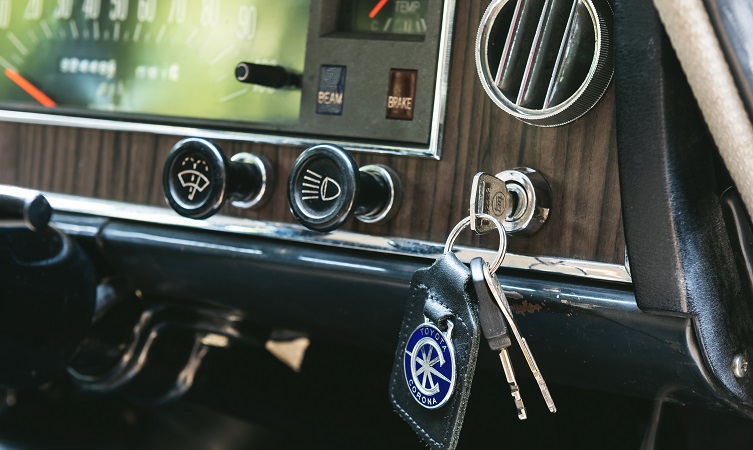 "To my surprise she was still at that address and she wrote back! She was delighted to hear that her Corona was still alive and well and receiving lots of love and attention. She also kindly sent me a spare set of keys and a photo of the car being washed back in 1978 (see image below)."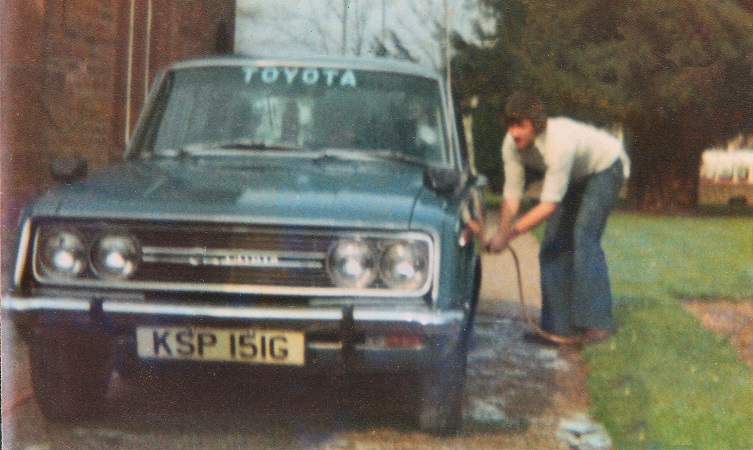 Are there any areas you would still like to address?
Fergus: "One job that remained fairly low down the list of priorities but has bugged me since day one was the condition of the carpets. With the help of a local trimmer, we recently sourced a near-identical carpet and snazzy metallic blue vinyl edging and retrimmed the car throughout, also extending into the boot. That really completed the car in my eyes, and I don't think there's much more it needs to put it where I first conceived the project."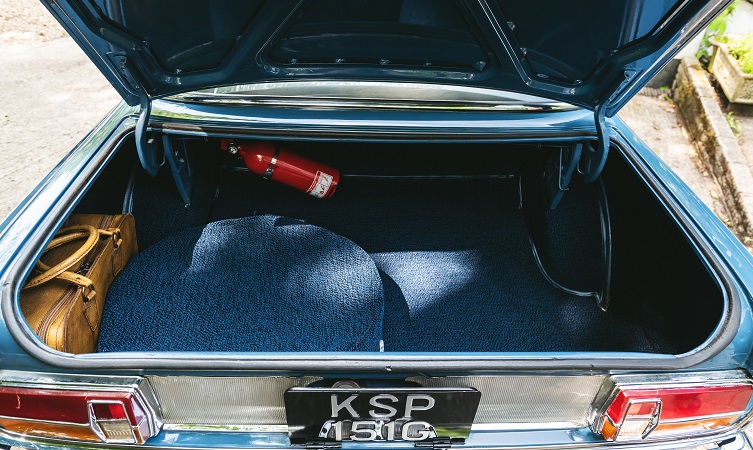 What are your future plans for the Corona?
Fergus: "I can't picture myself selling the car; it's definitely a long-term keeper. My wife and I did the whole 'Just Married' thing and drove away in it from our wedding reception towing strings of tin cans, so it really is part of the family. One trip I envisaged a long time ago was a road trip through the Alps – it was an inspiration for the engine conversion – so we really should do that. But I think it might need a livelier camshaft…"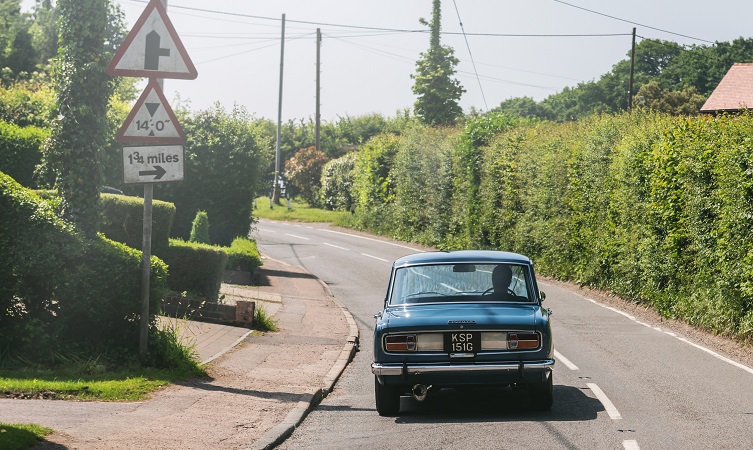 Read more: Driving Britain's oldest Toyota to the world's oldest Toyota