Pull into Dave Evans's driveway and the first thing you see is a gleaming blue, 2019 Toyota Hilux Invincible Double Cab. Dave is a carpenter on the Isle of Wight and uses the 2.4-litre diesel Hilux as a work vehicle. Parked to its left is a 2019 RAV4, bought at a year old with 9,000 miles on the clock. Now adorned with custom graphics, it's the "completely trouble-free" base from which wife Louise runs her mobile hairdressing business. When you get chatting with Dave, however, you realise that this is no ordinary Toyota-owning family.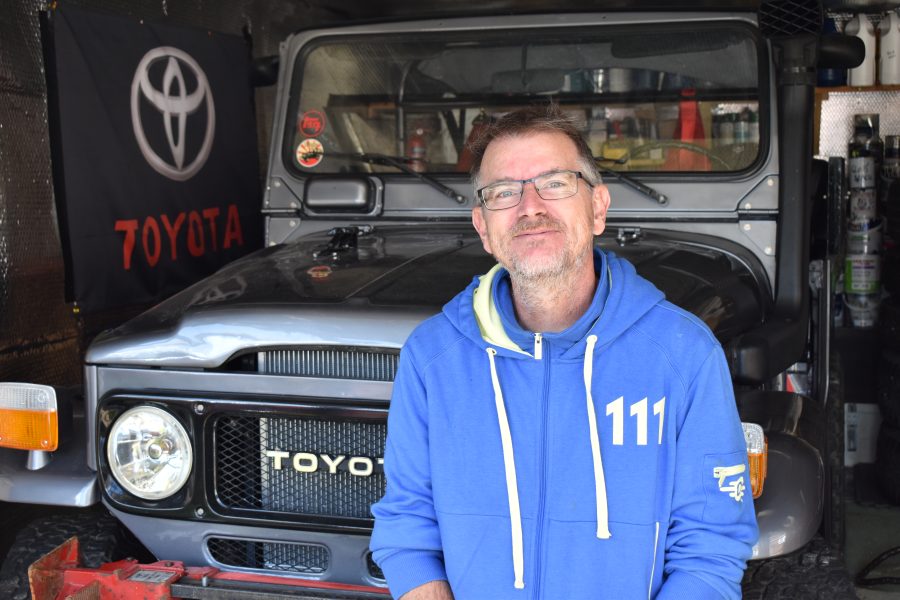 "I love Toyotas," he admits. "The Hilux, an automatic, is my most recent one and they hold their money better than other pickups. But it's not my first Hilux, that was a 1982 truck in bright yellow. It was a smaller truck then and we used to jack them up, with a roll bar in the bed and lights across the top. It was awesome, but I had to sell it to get a deposit together for our first flat! I also owned a Tercel 4WD Estate and a Hiace."
Tucked away in extended garages and carports that Dave has built on just about every square inch of the front garden is a collection of vehicles that reflects his eclectic tastes. There are track cars, off-roaders, military vehicles and even a Dakar Rally motorcycle. He uses some of them to give Sporting Bears Dream Rides, raising money for children's charities in the UK.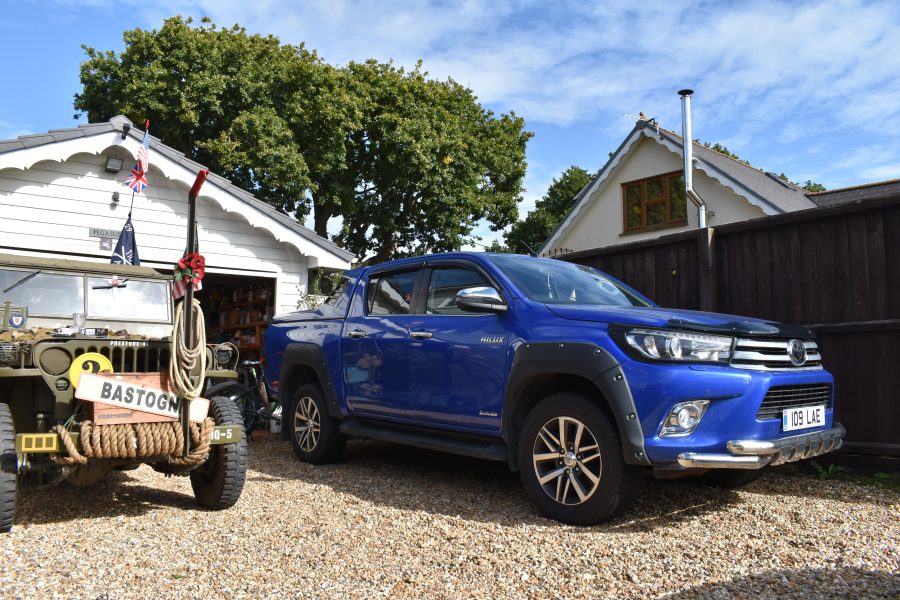 Inevitably, there are more Toyotas in Dave's fleet, with the stars of the show being two BJ40 Land Cruisers that he imported from Portugal. Others have Toyota connections. He notes that the 2011 Lotus Evora track car boasts a 276bhp, 3.5-litre, 2GR-FE V6 from the Camry, while his original, World War II Willys Jeep was a forerunner of the FJ40, of which the BJ40 is the diesel-powered variant.
"American Bantam designed the first Jeep, which was later made in greater numbers by Willys and Ford," he explains. "During the war, Japanese forces captured a Bantam Jeep and Toyota reverse-engineered it to create the AK10, which was the predecessor of the first Land Cruiser."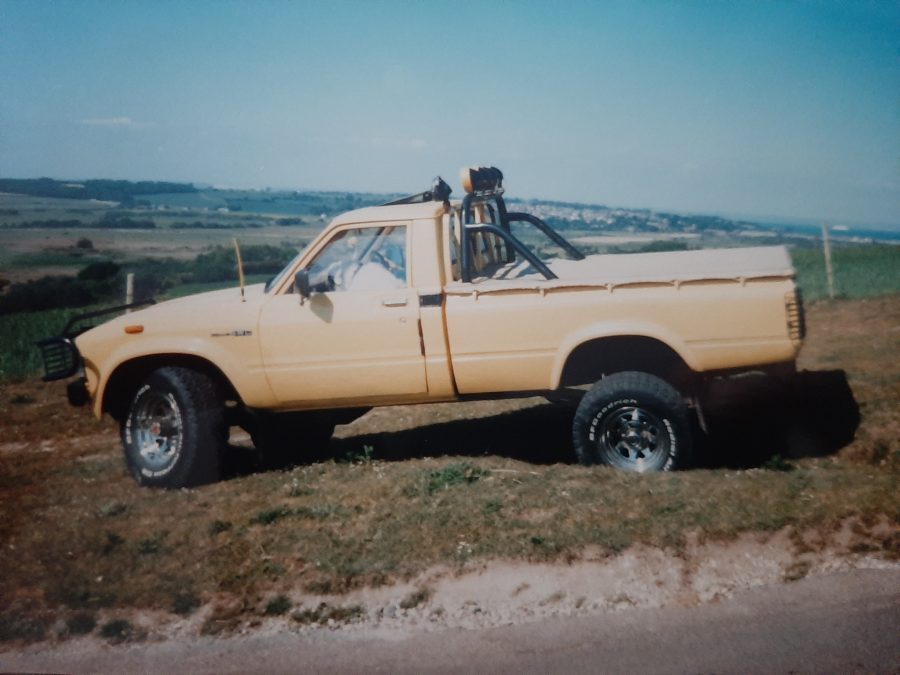 Both of Dave's BJ40s – one red with a white roof, one originally off-white but now gunmetal grey – was first registered in 1980, although the grey car is a '79 model. It looked pretty good when it came to the Isle of Wight in 2015, but in Dave's words, it had been stored outside and was a complete wreck. One of the hotspots in the head had cracked and dropped into the cylinder, bouncing around on top of the piston. It was too bad to drive so it sat in the garage for a year or so before I slowly began to dismantle it when time allowed and eventually started the rebuild. In 2018, I bought the red one to drive while I was working on the grey one".
The red hardtop had a clean body, its rust having been repaired and its shell resprayed before it left Portugal. Only the firewall has been repainted since it arrived in the UK. But the now-grey BJ needed a body-off, nut-and-bolt restoration to return it to its former glory. Everything was removed, grit blasted and repaired as necessary before repainting and reassembly.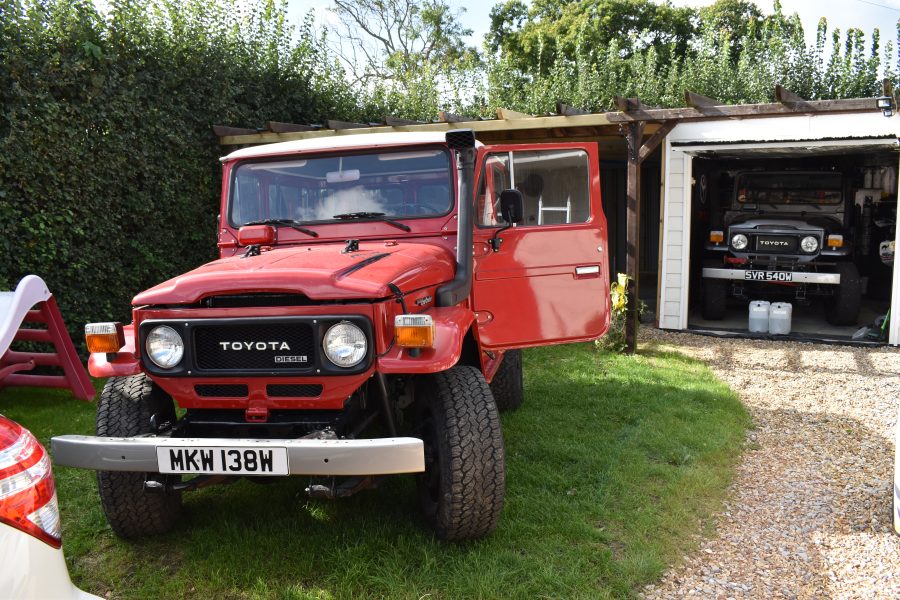 "We had to make a lot of repairs to the frame and the bodywork," he says. "The front-nearside corner was squashed in from a heavy impact, but we straightened out the bumper and the bonnet and the only new piece of metal is the front wing. If this were a supercar then everything would have to be perfect, but with old trucks, you can get away with leaving in a little ding or dent here and there. It's a badge of honour!"
Dave rebuilt the grey BJ's engine, too, and then used the leftover parts to refresh the red car's smoky motor as well. As elsewhere, he did most of the work himself, but friends and contacts are always on hand when he needs a professional's knowledge, such as to seat new liners in the block. Like the red BJ, the grey car still has its original engine.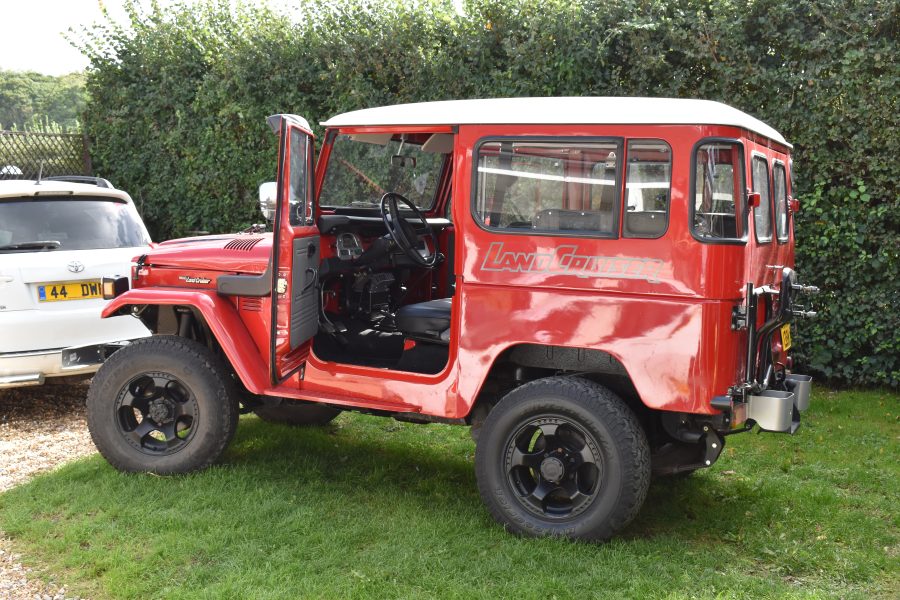 "Some people put the 4.2-litre, six-cylinder diesel in," he considers. "I'm sure the extra power would be nice, but I like having the original engines. The 3-litre, four-cylinder B engine is very basic and only makes 80bhp. It has a big radiator and a massive fan that saps lots of energy, but it's tough as old boots.
"The handling doesn't compare to a modern truck like my Hilux," he adds. "The steering is all over the place. But back in 1980, BJ40s would have been great for chugging across the savanna. And as the saying goes, other four-wheel-drives will get you there, but a Toyota will get you there and back again!"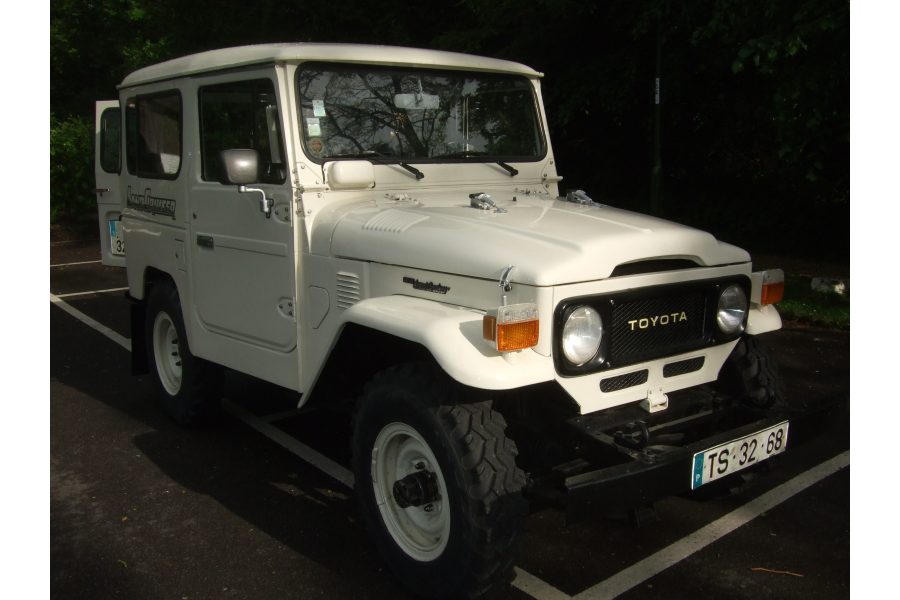 Dave notes how the 40-Series Land Cruiser changed comparatively little from its introduction in 1960 to its replacement by the 70-Series in 1984, with just about everything except the engine shared between the FJ40 and BJ40. There are relatively few of either in the UK, with spares usually needing to be sourced from the Continent – a process that has become more costly since Brexit. As a result, he chose to fabricate the BJ's rollbar himself rather than import one from Portugal. Dave's workmanship, as it is everywhere else, is fantastic.
He still has the grey BJ's original hardtop and 'ambulance' rear doors but chose to finish it as a soft-top off-roader, with the appropriate tools and panels mounted to the side of the cage. At the time of our visit, he was finishing up installing new injectors and planning a rear-spring fix to level the ride height, before finally putting some miles on this beautiful, 18-month restoration.