One garage, two cars, seven cylinders and seven wheels, six of which are driven. We suspect these are figures that may only make sense in the world of Andy Fairbanks, because this security expert's car collection is unusual to say the least. Manufactured exactly half a century apart, one car has more cylinders than wheels, the other has more wheels than cylinders. However, both have been incredibly popular in the media.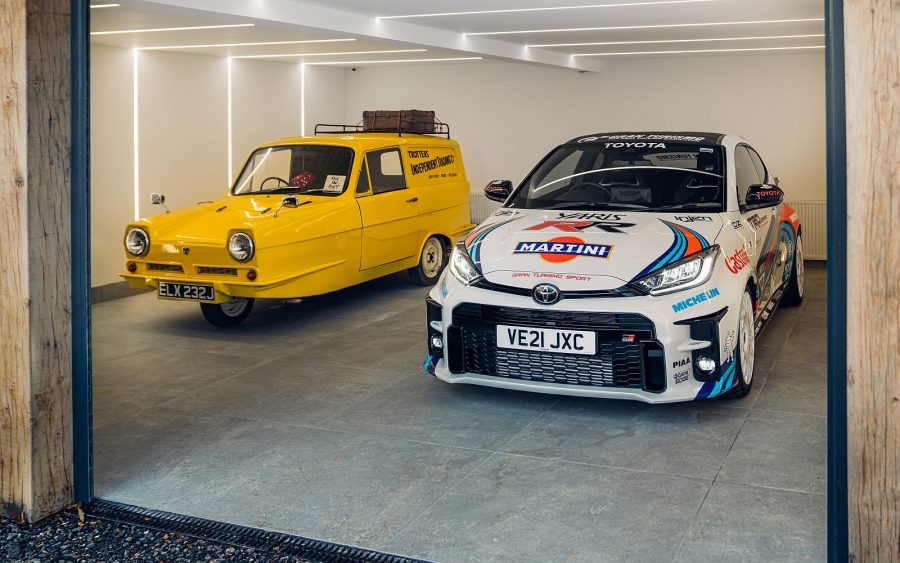 Andy Fairbanks and his Toyota GR Yaris
Until recently, Andy's car collection was even more exotic, including a couple of highly desirable drop-top supercars. But having received purchase offers that were far too generous for any right-minded businessman to refuse, Andy let them go in order to concentrate on what he acknowledges are his two most thoroughly enjoyable cars: his 1971 Reliant Regal Supervan III and his 2021 Toyota GR Yaris (with optional Circuit Pack).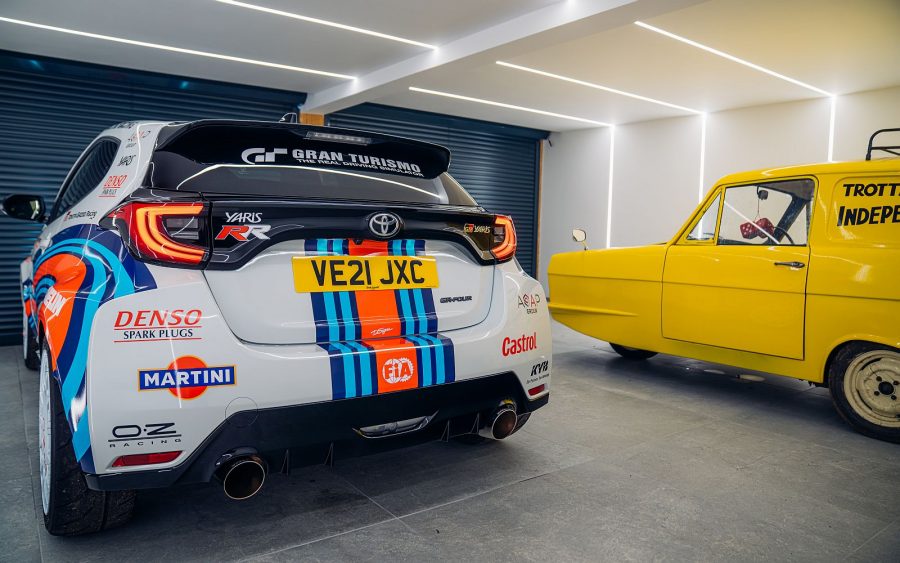 Thanks to its regular appearances in BBC TV comedy Only Fools and Horses, Derek Trotter's yellow three-wheeler has been an icon of popular culture since the early Eighties. Despite the fact that Andy's example is a replica of the small screen star, it still turns more heads than a Wimbledon tennis final. In contrast, the GR Yaris is a much more recent phenomenon yet is similarly eye-catching for different reasons.
Once you've experienced the thrill of a supercar, it's hard to get that feeling elsewhere. Everything else feels like a comedown; but this wasn't
Explaining his decision to clear out a couple of supercars to make way for a GR Yaris, Andy revealed: "The Toyota struck a chord with people because manufacturers simply don't make cars like this anymore. So when I read the motoring reviews and saw prominent figures in the industry snapping them up, I had a serious case of FOMO (fear of missing out). There had to be a reason why people were reacting this way.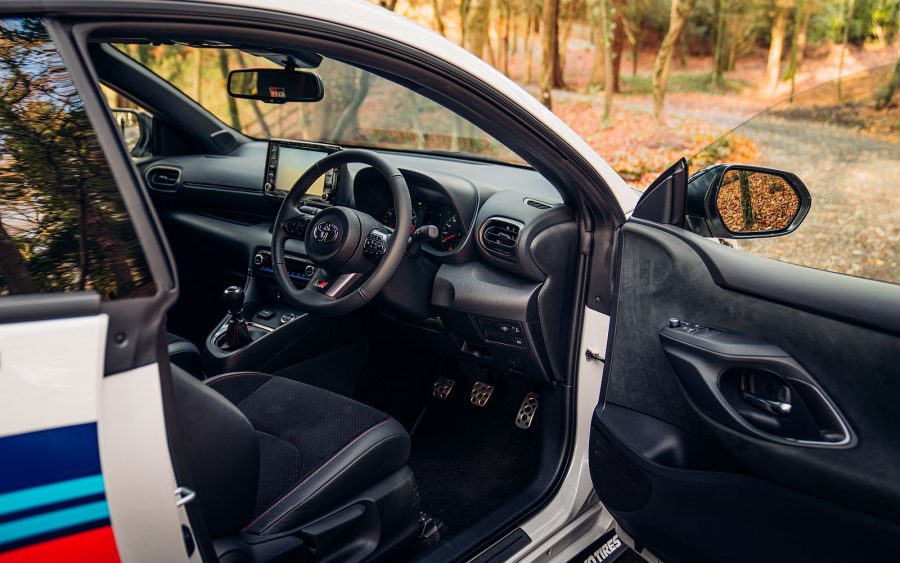 "And I found out exactly why as soon as I drove one down the road: I was just laughing all the way and itching to drive it more. I simply wasn't expecting that, because once you've experienced the thrill of a supercar, it's hard to get that feeling elsewhere. Everything else feels like a comedown; but this wasn't. Yes, it's cheaper and a bit slower, but the fun factor was off the scale. And that really is a testament to what Toyota has achieved with this car."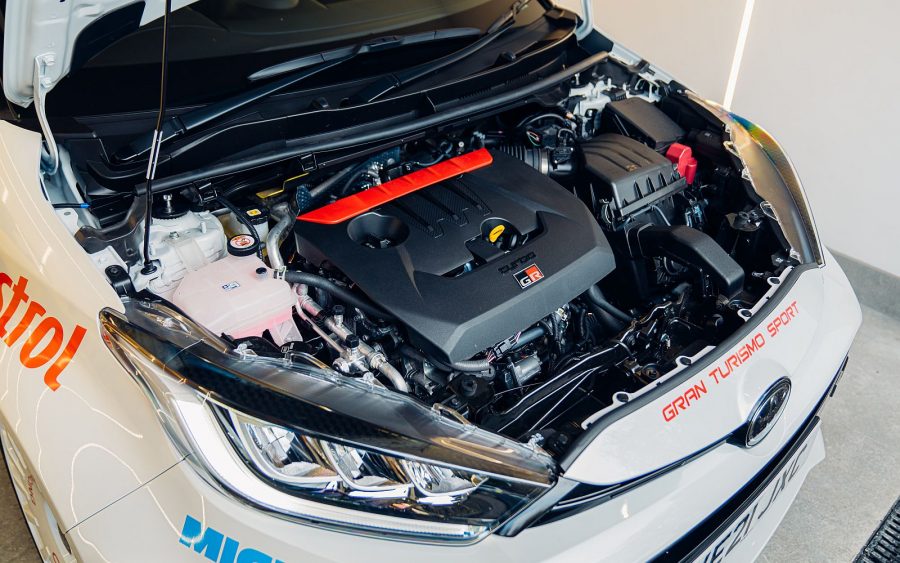 Having sold two supercars to make way for a GR Yaris, we found it rather ironic that Andy's next waypoint in his unconventional route to ownership once again involved supercars – or more precisely, a lack of them.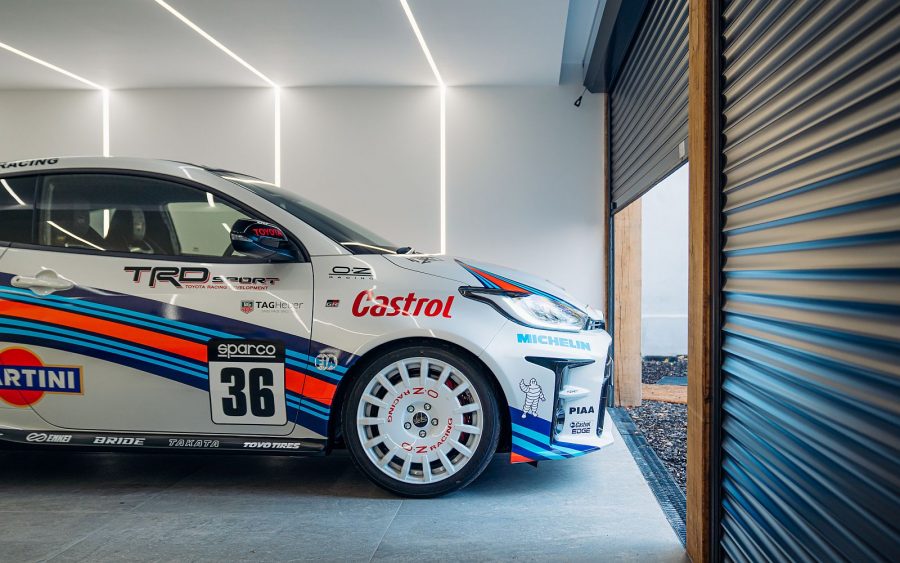 Andy explains: "I admit that I was late to the GR Yaris party and my FOMO was too much for me to patiently join the official 18-month waiting list. So I began scouring the classifieds and was curious to discover that various Ferrari centres across the UK were selling brand new examples equipped with Circuit Packs. Apparently, due to the worldwide chip shortage, Ferrari dealers were struggling to secure vehicles from Maranello, so they were proactively sourcing desirable stock from elsewhere to keep business moving. In fact, I found this GR Yaris at a Ferrari dealer I know well. So I gave him a call and by that afternoon the car was mine."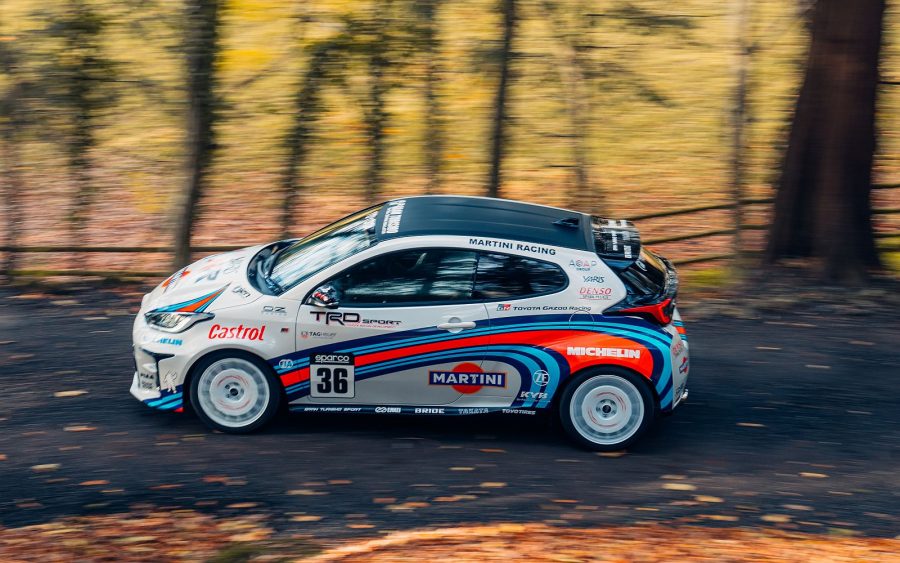 Andy forged his driving career in the heydays of modifying, and as a result has never been able to resist the temptation to personalise his cars. In order to help him identify the direction in which that modifying should go, Andy took his factory fresh GR Yaris to a track day.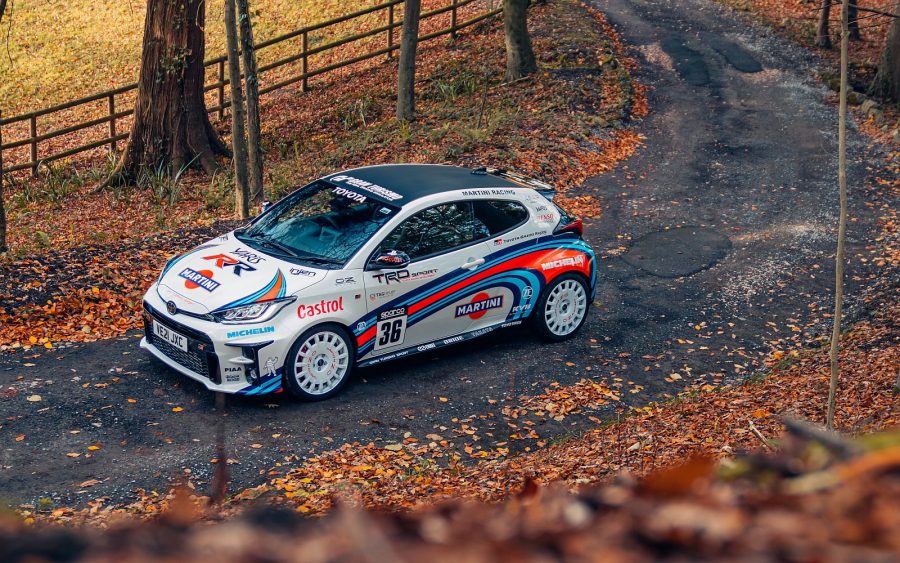 "I immediately liked the way the suspension was set-up," he revealed, "but I had to decide whether to leave it alone and enjoy throwing it around like a rally car, or modify it to set some supercar-rivalling lap times. Needless to say, I went with the latter. So I sent it off to Litchfield Motors to have the works done: uprated and lowered Nitron suspension, corner balancing, ECU upgrade, Milltek exhaust and uprated intake."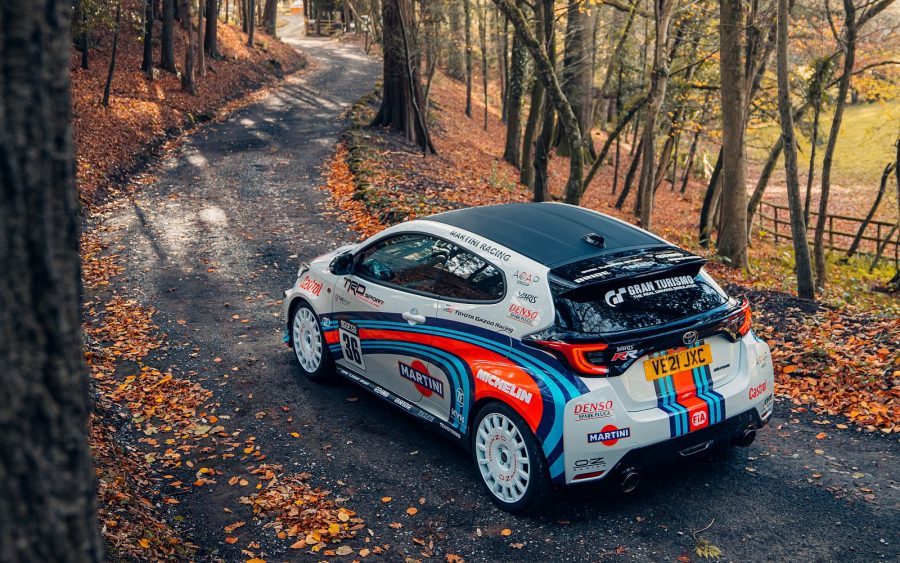 Asked whether it improved the car, in his opinion, Andy replied: "For track, certainly. It feels much more stable. Running on those Toyo semi-slick tyres, the Yaris is very grippy; the chassis rotates really well. You can feel it biting and tearing away at the tarmac on the exit of each apex and it gives you loads of confidence. The standard brakes are also exceptionally good and produce very little brake fade, even after a long session on track."
Thanks to the winding, country roads surrounding Andy's home in Devon, you could say that every journey begins and ends in a rally stage – a fact that is underlined by the rally graphics and OZ Racing alloy wheels. "I'm completely aware that Toyota has no relationship with Martini Racing," Andy hastens to add, "and that if I was trying to be semi-authentic it probably should have been a Castrol livery. But I've always loved the way the Martini colours stand out against white paintwork and I wanted to do something that pleased me rather than the sensitivities of other people."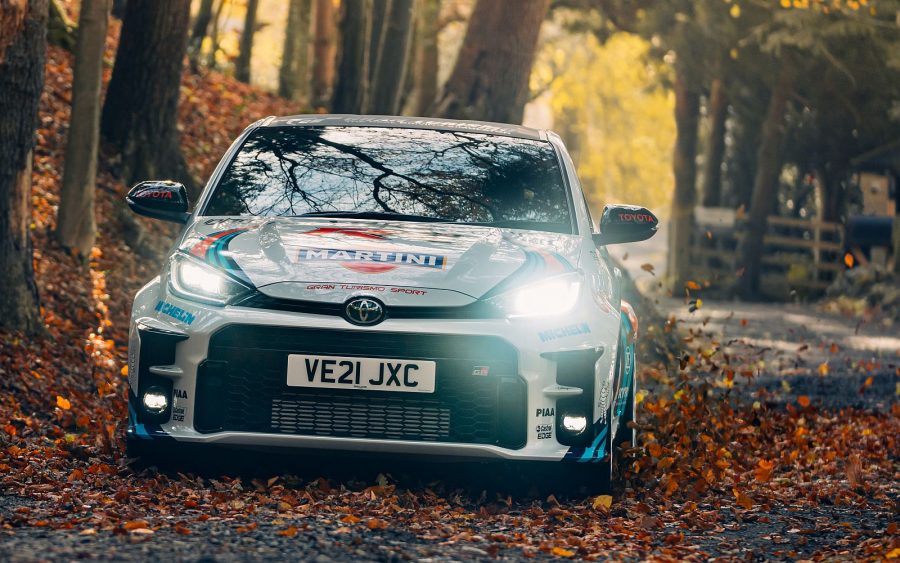 It's interesting to note that although Andy appreciates the role that vehicles such as the Celica GT-Four played in paving the way for today's GR Yaris, he's more interested to know what's coming next from Gazoo Racing.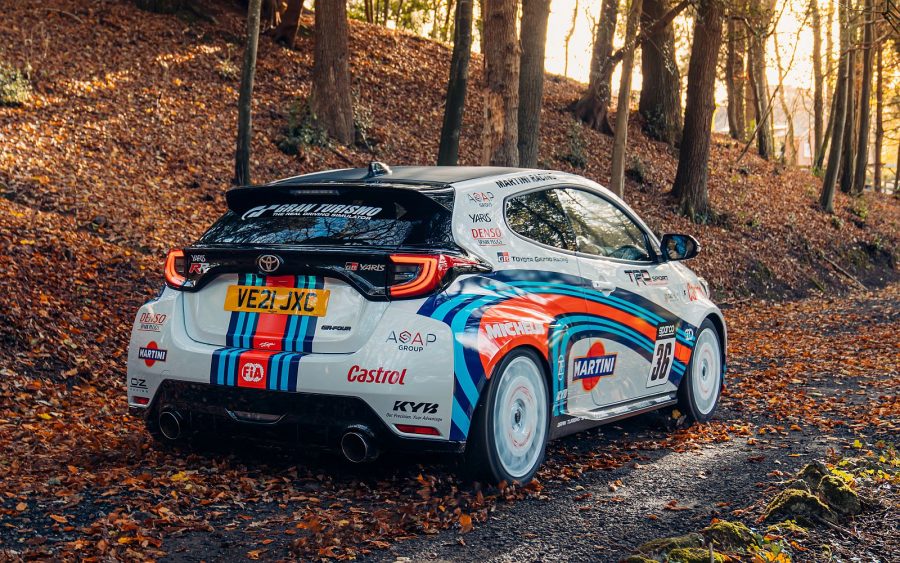 "I'm wondering whether this car caught Toyota a bit by surprise in how popular it is," he mused. "It's almost become a legend overnight! I think the only issue Toyota has now is that the GR Yaris has set the bar really high. So from an engineering perspective Gazoo Racing has got to go some when it thinks about a successor. Can it matched or bettered, or will the next GR car complement it? That's the question I'm intrigued to discover the answer to."