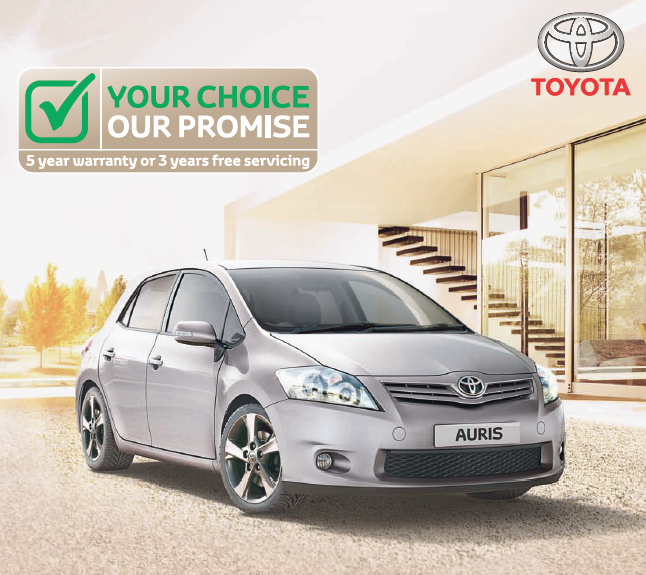 Did you see the latest offer that Toyota announced in the national press over the weekend? While everyone lost an hour's precious sleep, all new car customers gained something much more valuable – in the long term, at least!
'Your Choice. Our Promise.' offers the option of either a 5-year warranty or the first 3 services for free. Worried that your new Toyota might not qualify? Don't be. This option applies to every new passenger car, from the innovative iQ to the iconic Land Cruiser V8.
Announcing the offer, Toyota Managing Director Miguel Fonseca said: "This great new programme not only represents superb value for our customers, it also gives them complete peace of mind around their choice of vehicle. It also underpins the principle of trouble free motoring characteristic of Toyota's products. And with the choice of a longer warranty or free servicing for their new car, they can make a choice based on their personal priorities."
Of course, if you choose the free 3-year service plan, you'll still receive Toyota's standard 3-year warranty. And if you decide you would like the extended 5-year warranty instead, you'll still be able to purchase a great value Toyota Service Plan from your Toyota Centre.  The choice really is yours… So which one will you go for?
To find out more about this special offer and other great deals currently available across the range, click here.