The new Toyota Mirai has set an official Guinness World Records title for the longest distance covered by a hydrogen fuel cell electric vehicle without refuelling.
It covered an unprecedented 845 miles on a single, five-minute complete fill of hydrogen on a round trip in Southern California, establishing a new distance benchmark for zero-emission vehicles.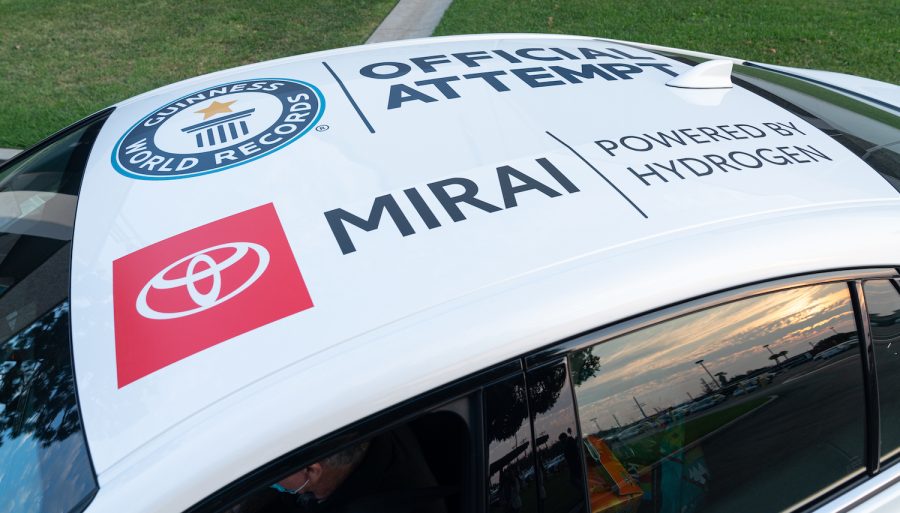 The official Mirai World Record attempt was monitored by Guinness World Records and adhered to its strict rules and documentation procedures. The Mirai logged an impressive 152mpge (miles-per-US gallon equivalent), with water its only emission. Guinness World Records adjudicator Michael Empric validated the car's tank with a seal at the start and end of the journey.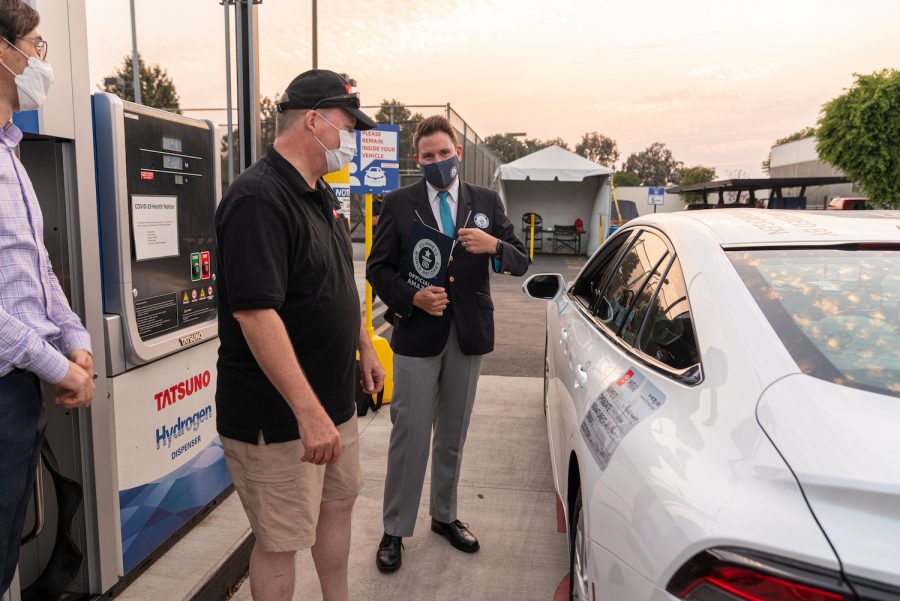 The Mirai was driven by professional hyper-miler Wayne Gerdes and co-piloted by Bob Winger, using specialist driving techniques that maximised the car's fuel efficiency potential, while respecting safety and the rules of the road. The two-day trip began on 23 August at the Toyota Technical Center (TTC) in Gardena, California, home of Toyota's fuel cell development group. The duo travelled south to San Ysidro and then north to Santa Barbara, cruising through Santa Monica and Malibu beach along the Pacific Coast Highway. They returned to TTC that evening and logged 473 miles with only two driver swaps during the day.
The next day consisted of local driving loops, where they pushed through 372 miles of morning and afternoon rush hour traffic on the San Diego freeway until the fuel was used up. They coasted back into TTC with a total of 845 miles driven, as witnessed by Empric.
By the end of the trip, the Mirai consumed a total of 5.65kg of hydrogen and passed 12 hydrogen stations along the drive routes without refuelling. It was driven mainly during rush hour traffic in temperatures between 65 to 83 degrees Fahrenheit. It produced zero CO2, where a standard internal combustion engine vehicle would have emitted about 300kg of CO2 over the same distance.
This Mirai World Record achievement is the latest in a series of Mirai efficiency feats. In June this year, it broke through the 1,000km (600-mile) range barrier in an economy run during the Paris de l'hydrogène hydrogen energy exhibition in Paris. In 2018, the first generation Mirai became the first hydrogen-fuelled car to make the journey from John O'Groats to Land's End in a marathon drive organised by Toyota and Autocar magazine.