ZeroAvia is on a mission to accelerate the world's transition to sustainable aviation through zero-emission hydrogen-electric powertrains, similar to those found in the Toyota Mirai. In fact, the company has recently taken delivery of a new Mirai to help with ground operations at its base at Cranfield Airport in Bedfordshire.
Those operations include the running and maintenance of the world's first self-contained, on-airport zero emissions hydrogen production, storage and refuelling system, otherwise known as HARE (Hydrogen Airport Refuelling System). The project has seen ZeroAvia partner with the European Marine Energy Centre, as part of the HyFlyer project funded by the UK government.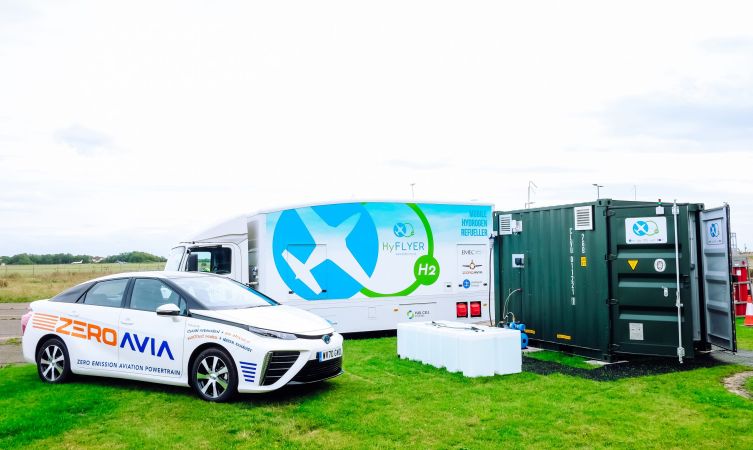 In addition to developing an integrated hydrogen ecosystem, ZeroAvia is developing the world's first commercial aviation hydrogen-electric powertrain and plans to offer modular hydrogen-electric aviation solutions for a variety of markets. But the initial focus is on small commercial aircraft with a 500-mile range and suitable for up to 20 passengers.
In June 2020, ZeroAvia successfully carried out Europe's first commercial-grade electric flight, and has already secured experimental certificates for its two prototype aircraft. These have passed significant flight test milestones and are on track for commercial operations at the end of 2023.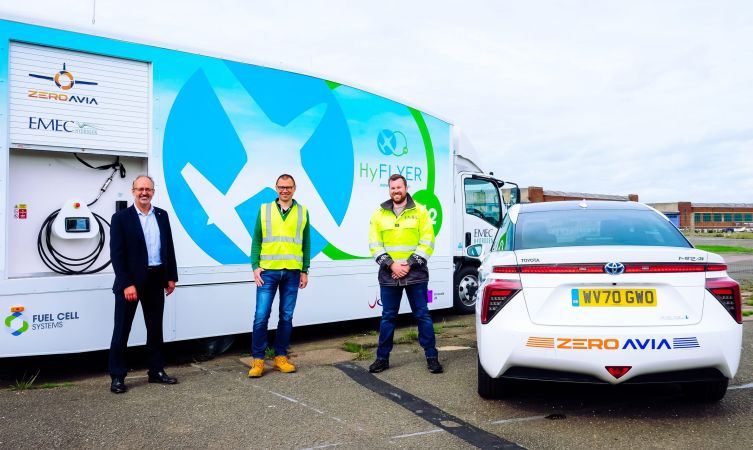 Left to right: Jon Hunt, Manager of Alternative Fuels, Toyota GB; Sergey Kiselev, head of Europe, ZeroAvia; and Nick Wyatt, hydrogen systems engineer, EMEC
Sergey Kiselev, ZeroAvia's head of Europe, commented: "We're delighted to have a Toyota Mirai on our fleet. With our focus on making hydrogen powered flight a reality, it makes perfect sense to add a zero emissions car to our ground fleet. We'll be using it for transport around Cranfield and other UK locations."
Supported by the Office for Low Emission Vehicles, the range of companies and organisations using the hydrogen-powered Toyota Mirai is expanding. Current operators include private hire companies, museums and universities, police forces and public bodies, as well as aircraft and hydrogen refuelling developers.
Learn more: How does a hydrogen fuel cell work?