A few months back we asked: 'how easy is it to drive a Toyota self-charging hybrid in a way that maximises the efficiency of its powertrain?'. The answer to that slightly wordy query is thankfully somewhat shorter: it's pretty easy. Now we're posing the same question of the Toyota Prius Plug-in Hybrid.
This time, however, thanks to the Prius Plug-in's slightly more complex but even cleaner and more efficient powertrain, the answer isn't quite so straightforward. So to find out, we spent a week driving a Prius Plug-in Hybrid on a wide variety of different routes and on all types of roads: urban, A-roads, B-roads and motorways, up and over hills and across the British countryside.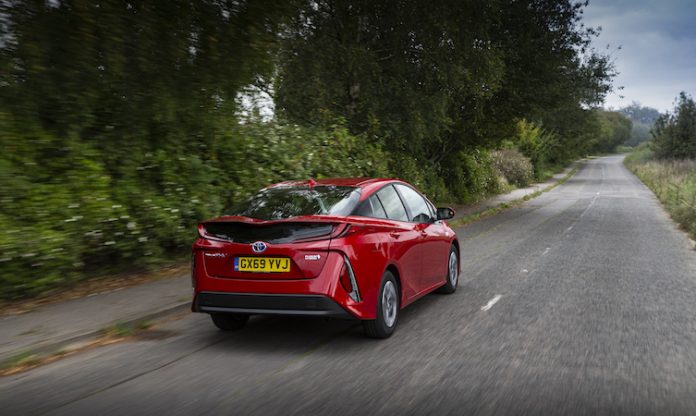 First, let's look at how the Prius Plug-in's hybrid powertrain works, and how it differs from those of Toyota's self-charging hybrids.
Prius Hybrid vs Prius Plug-in Hybrid: what's the difference?
The regular Prius, the Corolla Hybrid, the Toyota C-HR and the RAV4 Hybrid all pair a four-cylinder petrol engine with a compact electric motor to provide a mix of limited electric-only running or a combination of petrol-electric or petrol-only power. The electric motor's battery is charged on the go, by the petrol engine and via regenerative braking.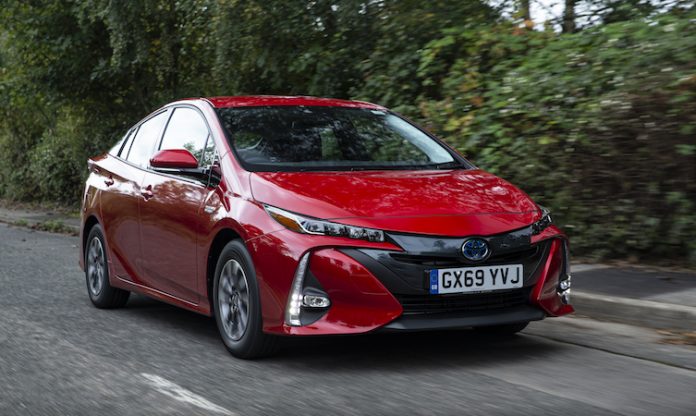 The Prius Plug-in Hybrid uses essentially the same 1.8 VVT-i petrol engine as the self-charging Prius but has a dual, rather than single, electric motor set-up, albeit with the same power and torque outputs of 122hp and 142Nm respectively.
But the Prius Plug-in has a much larger-capacity lithium-ion battery: 8.8kWh to the self-charging Prius's 1.31kW/h. If those numbers don't mean much, don't worry, it's pretty simple: the higher the figure, the further you can travel on electric power.
That bigger battery is key to the Prius Plug-in's exceptional efficiency and environmentally friendly performance. It gives an electric-only range of up to 34 miles and a maximum EV speed of 84mph (but not both at the same time, because the faster you go, the quicker you'll drain the battery. Oh, and please respect the UK speed limits at all times), along with official figures of 217mpg combined and CO2 emissions of just 29g/km.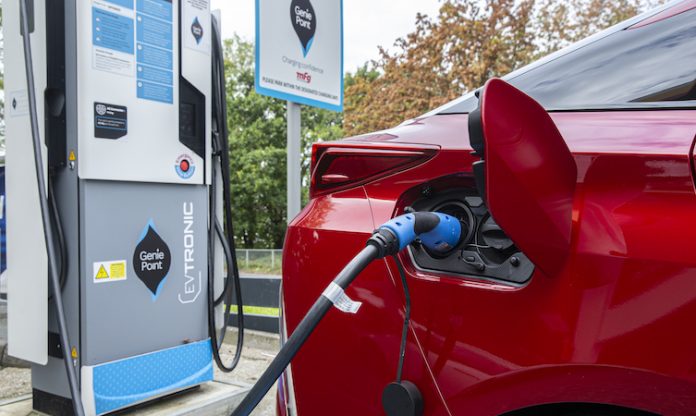 The battery is, however, too big to be fully recharged by the petrol engine and regenerative braking, hence the 'Plug-in' part. To fully charge the battery you'll need to plug the car into either a domestic electricity supply (just over three hours for a full charge) or an EV charging point (about two hours).
Read more The Prius Plug-in attempts motor sport
The Prius Plug-in has switchable HV, EV and EC City drive settings, for hybrid, electric only or reduced-power urban driving, along with selectable Eco, Normal and Power drive modes. Like the self-charging Prius, there's also a 'B' setting for the powertrain that enhances the regenerative braking effect.
Prius Plug-in Hybrid: efficient driving tips
Now, that might seem like a lot to take in, and, let's be honest, at first it is. But with a bit of forethought and understanding, and a considered approach to your use of the controls, the rewards are really quite exceptional day-to-day efficiency.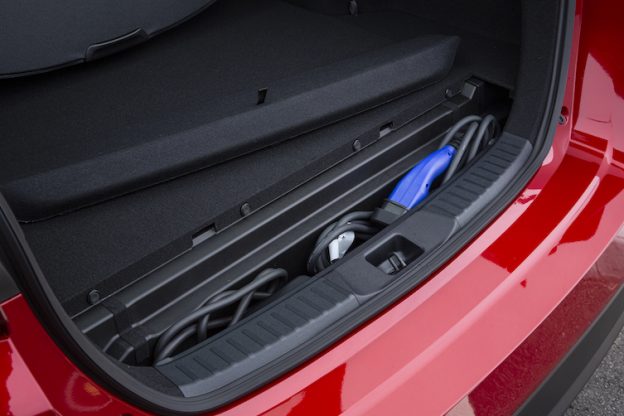 Maximising the Prius Plug-in's efficiency means thinking a bit more in advance about your journeys and the type of driving you're doing. The car's official electric-only range is 34 miles, but we saw 35.3 miles on a longer run, as well as much closer to 20 miles with lots of urban driving.
Think in advance about the type of driving you're doing
So if you can, plan your driving around how much of each trip can be carried out in EV mode, but also think about whether or not you can recharge at the end. If you can, and/or if the majority of your journeys can be completed in EV mode, then your environmental footprint is minimised.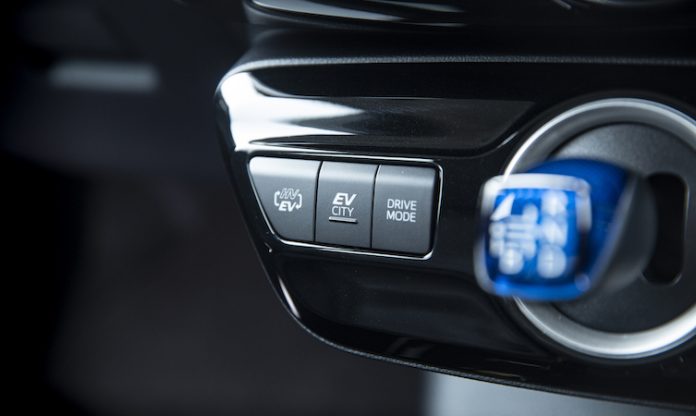 The techniques required to drive the Prius Plug-in Hybrid as efficiently as possible are much the same as those you would apply to driving any car. We actually covered those in the earlier article looking at the self-charging Toyota Corolla Hybrid, and respectfully suggest you divert your attention here for a few minutes (there's some some solid-gold eco-driving advice in there, it really is a cracking read).
Once you've taken that on board, the key to maximising the Prius Plug-in is understanding its drive modes, some forward journey planning, managing the EV range and being mindful of when you can next recharge. Yes, that's a lot to take in, but all of this can be learned over time with the car.
The car will manage the power sources by itself if you prefer
What we're talking about here is fine-tuning to absolutely make the most of what the Prius Plug-in Hybrid can achieve. (The car can, of course, be left to its own devices and will happily manage its power sources by itself. Just remember to recharge it as often as you can.)
If you're going on a longer trip then obviously try to start with a full charge, but also be mindful of making sure you use all of that charge by journey's end (if it's a round trip with no opportunity to recharge at your stop, then factor in your return journey, too).
Prius Plug-in Hybrid: using the driving modes
To maximise the Prius Plug-in's fuel efficiency, that might mean toggling between HV and EV modes as you go: use EV mode in town and slow-moving traffic when the petrol engine is at its most inefficient, then switch to HV once up to speed on faster roads, when the load on the engine is less and fuel economy improves. All the while, keep an eye on the battery range – helpfully in your line of sight thanks to the Prius Plug-in's excellent head-up display.
The effortless acceleration in EV mode is appealing
Perhaps one of the most appealing aspects of the Prius Plug-in's performance is its effortless acceleration off the line in EV mode. It's really quite entertaining but also an achilles heel if maximising battery range is your goal. So as tempting as it is to enjoy that initial kick of electric power, doing so will drain your range. Better to pull away more smoothly and conserve energy.
It's also worth pointing out that the electric motor's battery is never fully depleted. Once its charge dips below a certain point, the car switches from EV mode to HV. But there will always be enough charge left for the car to drive like a self-charging Toyota hybrid, with all the efficiency advantages that brings. Under the right conditions it is possible to replenish the battery's charge enough to restore EV mode, but this isn't necessarily the most efficient way to use the car.
Prius Plug-in Hybrid: how efficient is it?
So what does all that amount to in terms of economy and range? Well, we saw some very impressive figures on the Prius Plug-in's various displays (they're complicated at first but you get used to them). Our best all-electric range was that 35.3-mile figure, and we saw an estimated 37.9-mile range at the start of one journey. But doing the fuel economy maths can get a bit tricky.
One 71.6-mile trip on urban roads, motorways and across country returned a claimed 135mpg, but that's calculated with 31 miles of electric-only driving included. A few minutes with a calculator actually adjusts that 135mpg to a still eyebrow-raising 76.6mpg.
Our car produced zero emissions for more than half its journey
Another 108-mile round trip (with a full recharge at our midway stop) showed 193mpg on the trip, but 66 of those miles were in EV mode. That adjusts to a still commendable – and consistent – 75.2mpg and means our Prius Plug-in was producing zero emissions for more than half of the journey.
Prius Plug-in Hybrid: will it suit my lifestyle?
The Prius Plug-in Hybrid won't necessarily be the best option for everyone. To make the most of the car's electric-only range and maximise overall efficiency (as well as minimising running costs), you should recharge at the end of most, if not all, journeys. So if plugging in where you live isn't convenient, or an option at all, then a Prius Plug-in might not be the right choice.
However, if charging is easy for you, and if you want something that is roomy, comfortable, smooth to drive and well-equipped, and which is also exceptionally efficient, then a Prius Plug-in Hybrid – or even the forthcoming RAV4 Plug-in Hybrid – could be just the car for you.
By Tim Dickson, motoring journalist and eco-driving specialist