SUVs do not come much bigger or better than the Toyota Mega Cruiser. Our giant of the sports utility vehicle breed celebrates its 25th anniversary this year, and we refuse to let such a milestone go unmarked, especially when it belongs to one of our rarest, strangest and most-loved vehicles.
The Toyota Mega Cruiser was first unveiled at the 1993 Tokyo Motor Show as a 'multi-venture cruiser' capable of handling extremely rough terrain, particularly for emergency rescue and ambulance services in undeveloped areas.
Its intimidating bulk and go-anywhere potential came as a result of being originally developed as a high mobility infantry transport vehicle for the Japan Ground Self-Defence Force. However, from January 1996 a limited run of civilian versions (BXD20V chassis code) began to be produced at Toyota's Gifu Auto Body subsidiary.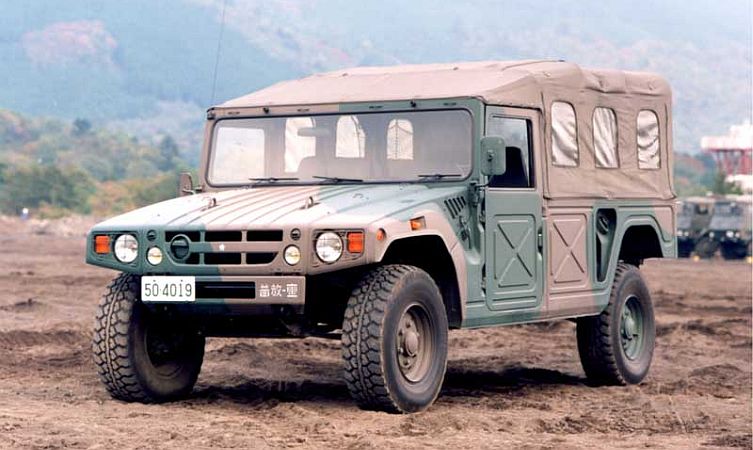 With a wheelbase of 3,395mm, the Toyota Mega Cruiser is 5,090mm long, 2,170mm wide, 2,075mm high and weighs in at a massive 2,850kg. It can accommodate six people and carry 750kg of cargo, all pulled along by a bulletproof, four-cylinder 4.1-litre direct injection turbo diesel offering up to 153hp.
Befitting its status as the ultimate off-road truck, Toyota asked the equivalent of £74,000. That might have seemed a lot of money in 1996 but buyers got a vehicle that could walk the walk as well as talk the talk.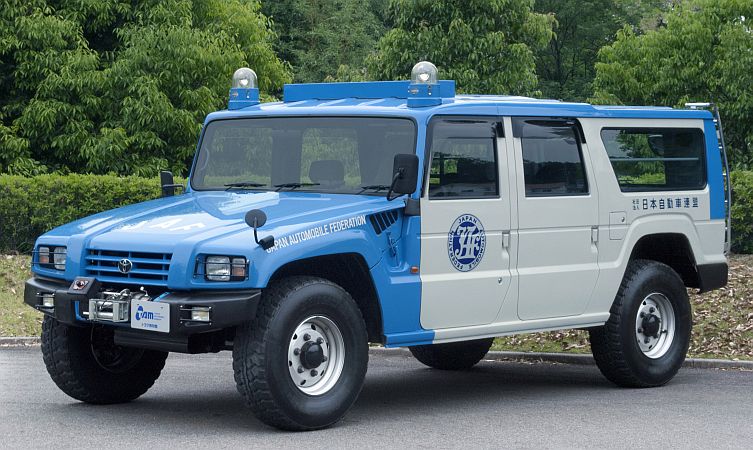 Full-time four-wheel drive was mated to a Land Cruiser-based four-speed automatic transmission with torque converter lock-up control and a sub-transmission with a two-speed centre differential lock. Torsen limited-slip differentials were fitted across the front and rear axles. Reversed phase four-wheel steering was added to make the giant a little more nimble: think mountain mammoth rather than mountain goat…
The suspension was a complex arrangement that combined double wishbones on all four corners, each supplemented with a torsion bar connected back to the chassis. The brakes consisted of in-board ventilated discs, while a hub reduction axle allowed the drive shafts to be raised above the centres of the wheels to give a minimum practical ground clearance of 420mm.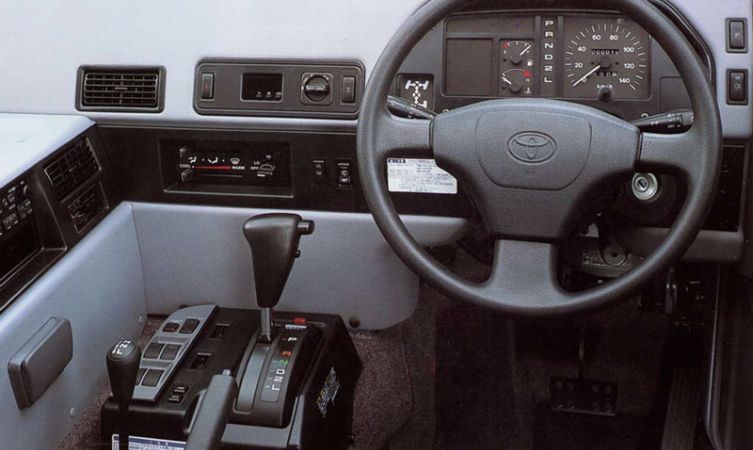 While the military versions took all sorts of shapes and sizes, from vans to full convertibles, the civilian Toyota Mega Cruiser always came with a hard top. But it was the interior that really set it apart. As you can see from the photo (above), the driver sat on their own, separated from other passengers by vertical consoles with a paradoxical look that combined a military-style layout with many luxury car features.
As a Japan-only model, Mega Cruiser never officially made it to the UK. Production concluded in August 2001, with the last civilian model being sold in 2002. Figures suggest that only a little over 100 civilian models were ever produced in right-hand drive. Very occasionally examples do come up for sale but we would strongly advise potential buyers to measure their driveway or parking space before purchase.
Thanks to @pamidor75 and megacruiser.com for supplying some of the images