Toyota's global commitment to creating sustainable facilities involves reducing their impact on the environment. One way of doing this is to make greater use of renewable energies such as solar power.
That's why TMUK worked with British Gas in 2011 to install one of the UK's largest Solar PV array connected to an industrial site, a collection of 16,800 solar panels capable of generating more than four megawatts of electricity each year. The installation covers an area of 90,000m² – that's the equivalent of 14 football pitches.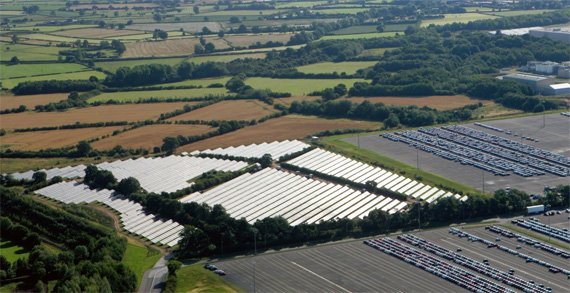 Even the entrance to the factory works as a solar-powered generator. Designed specifically for the building, a 44-panel glass tower contributes 9632kWh of energy into the site's network and saves around 4,400kg of carbon dioxide from power generation annually.
The Deeside engine plant opened its 12,680-panel solar array in 2014. Capable of meeting up to 10% of the plant's electricity requirements, the system requires no maintenance other than an occasional wash-down of the panels. It is so efficient, it can even generate power in low light conditions when the sun is reluctant to shine.
Across the two TMUK sites, the solar generated power produced each year is enough to build 7,000 vehicles at Burnaston and over 22,500 engines at Deeside. Or to put it another way, you could brew 150 million cups of tea from Burnaston's solar output alone.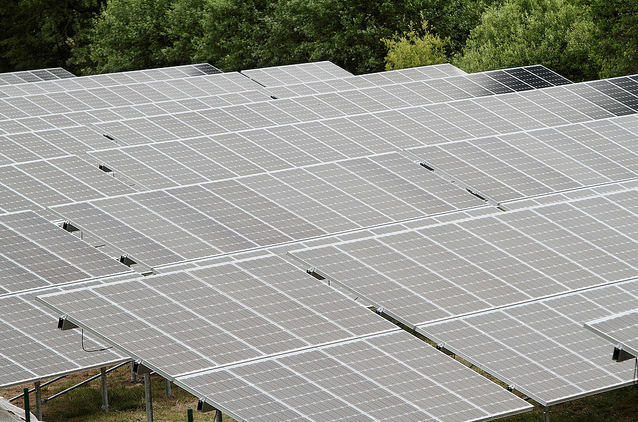 This adoption of renewable energy is part of Toyota's global 'Sustainable Plant' strategy. In 2008, five manufacturing facilities around the world were selected to pioneer best practices and sustainable processes to cut pollution, reduce waste, make efficient use of natural resources and work in harmony with nature.
TMUK's two sites were chosen as the model plants for Europe and in this role, they have helped find ways of reducing carbon emissions, not just at their own locations, but at other Toyota plants worldwide. Just by deploying its solar arrays, TMUK can save up to 3,800 tonnes of carbon dioxide each year – that's the same weight as over 470 classic double-decker buses.
These achievements with renewable energies also contribute to Toyota's global commitment to sustainability. Toyota's ambitious plan aims to reduce carbon dioxide emissions to zero for its vehicles (both in daily use and across their entire life cycle) and for all its manufacturing operations. It also focuses on ways to have a positive impact on the world around us by using fewer natural resources. Click the link to find out more about the Toyota Environmental Challenge 2050.
To discover more about TMUK at 25, see 25 Objects: Celebrating Toyota Manufacturing UK's 25th anniversary