Each Toyota engine produced at TMUK's Deeside facility in North Wales literally begins its life with a baptism of fire in the plant's furnace.
Aluminium – the core material of the 1.8-litre Toyota ZR engines produced for Auris,  Avensis and Toyota C-HR – is delivered to the factory as ingots. These have to be melted for the casting process that produces the engine blocks.
To do this, TMUK's furnace is fired to 750º Centigrade. Heating the furnace to that temperature requires a lot of energy, so the furnace is partially powered by energy generated from Deeside's 12,680 solar panels. By tapping into this renewable energy source, TMUK reduces its impact on the environment.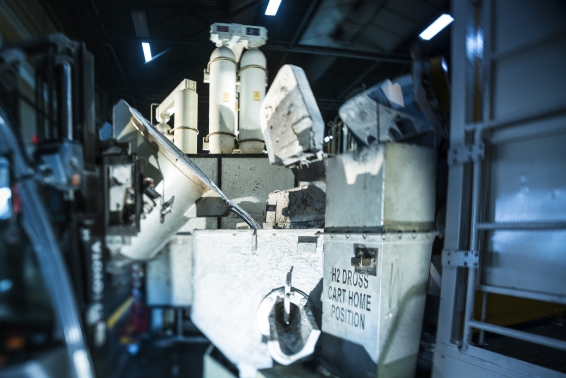 After its time in the furnace, the now molten aluminium can be cast into engine blocks. Toyota has 80 years' experience in casting aluminium, having first used the material in 1937 to make pistons, so you can imagine how refined the process has become. Today, TMUK primarily uses die-casting, injecting the molten aluminium into reusable dies that produce precision parts.
These are then machined to very precise tolerances so that every one of the thousands of components that make up the modern engine works exactly as intended – hour after hour, week after week, year after year.
Currently, Deeside manufactures around 1,000 engines every day – that's one every 44 seconds – and as well as the ZR engines destined for Auris and Avensis at Burnaston and those exported to Turkey for use in Toyota C-HR, the team also builds the supercharged 1.8-litre engine that is used in the Toyota Yaris GRMN hot hatch.
TMUK's engine production process is a master class in efficiency and sustainability. For instance, the machining process produces aluminium swarf that would once have been sent off-site to a metal recycling plant to be cleaned and turned into new ingots. In 2010, Deeside sent 1600 tonnes of aluminium swarf for reprocessing every month.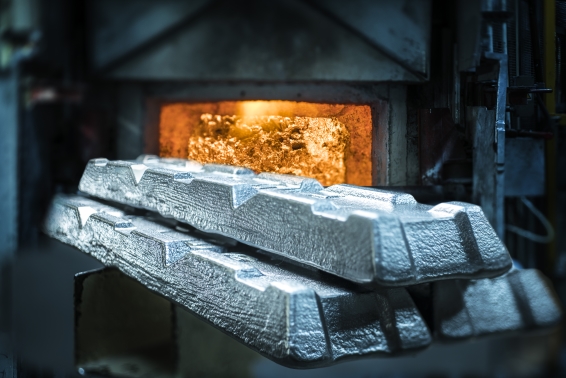 To reduce its demand for aluminium ingots, TMUK examined its processes and implemented new procedures. Firstly, it reduced the amount of contamination in the swarf from the coolant that is used during the machining process. Any remaining contamination was removed using a washing and drying process that also enabled the coolant itself to be recycled.
Secondly, TMUK began to re-use the cleaned swarf directly in its furnace, rather than having it reprocessed off-site. By improving its manufacturing process in these two ways, TMUK was able to make full use of 93% of each aluminium ingot, up from 70% before the improvements. An additional benefit was that the number of deliveries required to site reduced, further reducing the environmental impact of Deeside's operations.
This beneficial change at Deeside is an excellent demonstration of Toyota's 'Kaizen' principle of continual improvement to reduce waste, improve efficiency and maximise quality.
To discover more about TMUK at 25, see 25 Objects: Celebrating Toyota Manufacturing UK's 25th anniversary