TMUK's biodiversity initiative to provide and preserve natural wildlife habitats on-site is fully in tune with Toyota's global commitment to protect and work in harmony with the environment.
In fact, the Burnaston site has its own nature reserve. This promotes and safeguards a rich wetland habitat in the Trent Valley, developed and maintained by TMUK in partnership with the Royal Botanic Gardens, Kew, and the Derbyshire Wildlife Trust.
Toyota's mission is to strengthen the ecological and environmental quality of its UK operations, creating a 'green grid' that shows how a working industrial site can successfully support biodiversity through environmental land management and secure a green legacy for the future, without compromising the cost or efficiency of its core business.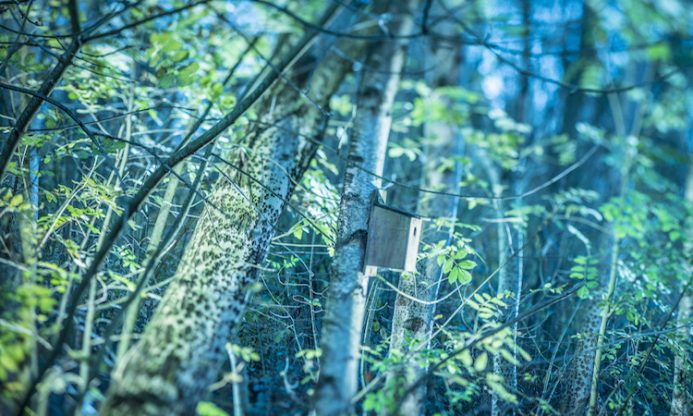 Kew's team are involved in the landscape planning and provide expertise in horticulture, land restoration, seed quality and project implementation, working with a local design practice and landscape contractors. The Derbyshire Wildlife Trust also collaborates on the project and TMUK members are encouraged to get involved by learning more about the thinking behind the changes and helping out with planting.
Burnaston's 580-acre site contains areas of meadow, grassland, wetlands, woods and hedgerows. Officially registered as a Site of Biological Importance, the nature reserve provides shelter and a breeding ground for a variety of birds, mammals and insect. It's home to more than 400 plant and animal species, some of them rare and protected. TMUK is also working to encourage ospreys back to the Trent Valley, through a volunteer project to install nesting platforms.
Working with Kew's world-class experts in plant science, Toyota plans to create even more natural habitats, restoring more than 234,000m2 by 2020.
All of this activity reinforces TMUK's status as one of Toyota's sustainable eco-plants which pioneer and share best practice in cleaner processes and greener technologies. At Burnaston, this has already witnessed innovative and effective measures to minimise waste, reduce use of natural resources and harness sustainable energy sources, notably through the installation of one of British industry's largest solar panel arrays.
To discover more about TMUK at 25, see 25 Objects: Celebrating Toyota Manufacturing UK's 25th anniversary