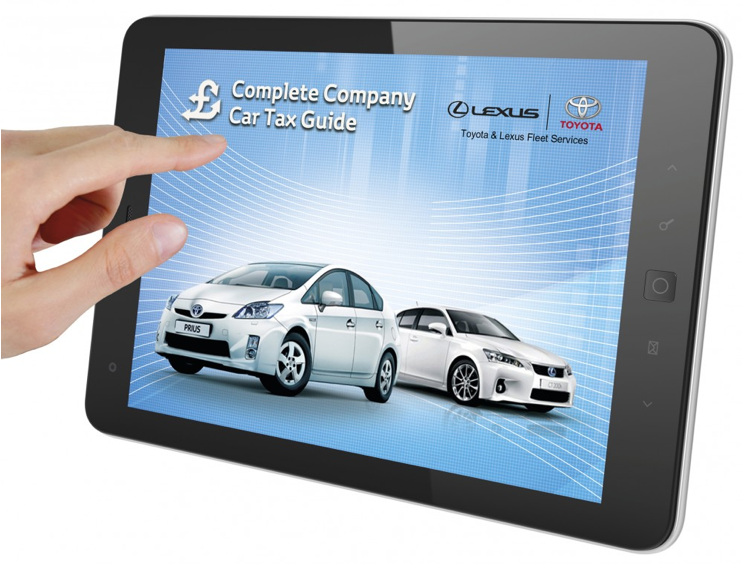 Company car users and fleet managers wanting to keep up to date with the latest company car tax matters need look no further than a new Company Car Tax Guide, launched by Toyota and Lexus Fleet Services.
The guide is available free of charge in the form of specially tailored applications for Apple and Android smart phones, tablets, and PCs from www.toyotalexusfleetservices.co.uk, the Apple App Store and Google Play.
To download the app from the Apple App Store, click here.
To download the Android app from Google Play, click here.
The guide provides a comprehensive explanation of how business cars and vans are treated for tax in the UK, allowing users to calculate BIK (Benefit in Kind) and NIC (National Insurance Contributions) over a three-year period.
This is the first time such a guide has been developed by a car manufacturer in the UK.
Ewan Shepherd, General Manager Toyota and Lexus Fleet Services, said: "The launch of the Company Car Tax Guide is another step in our strategy of offering an all-round, added value service for company car users and fleet operators. This interactive application is easy to use and really takes the headache out of potentially timely tax calculations."
Have you downloaded the app? Let us know what you think by leaving a comment below or joining the conversation on Twitter and Facebook.