Sorry Land Rover, hard luck Mitsubishi, but the Sunday Times Driving team reckons that the Toyota Land Cruiser is better than the Defender or the Shogun.
In a recent triple test against its British and Japanese rivals, the Land Cruiser emerged victorious. The publication was impressed by our mud-plugger's breadth of talents and decreed it to be the biggest surprise of the test.
"The heated, electrically adjustable front seats and driving position are comfortable, and something of a revelation after spending any time at the wheel of the Defender," said reviewer James Mills.
"The top-spec Invincible model even comes with lane departure warning, cruise control, heated rear seats and a Blu-ray player in the back, which suggests this is a car well suited to long-distance trips, such as a family holiday."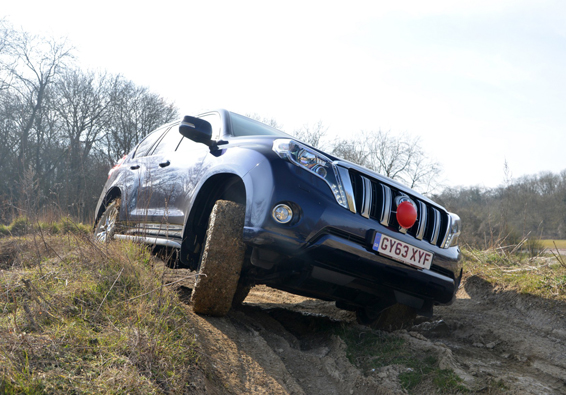 But alongside these comforts, the Sunday Times was impressed with the off-road capabilities of the Land Cruiser, saying it was "pretty much unstoppable around the off-road course" at Brands Hatch.
In summing up its verdict on the Land Cruiser, the paper said the Land Cruiser was "the most composed and comfortable car of our trio and is the most refined, If you need a car for all reasons, look no further than the Land Cruiser."
Read the full Driving.co.uk review here.
And take a look at how the car got on in video review below.