See also:
All Toyota owners' stories
Hampshire-based baristas Claire Barrell and Clive Arnold are the proud owners of the 'Coffee Cruiser', a 2011 Toyota FJ Cruiser that they have converted into a mobile coffee house.
This is the story of how the couple's unusual business venture came to be and how the Tonka toy-esque 4×4 played a role in rekindling the pair's teenage romance and helped Claire to overcome a tragic loss.
"I met Clive when I was 14 and he was 18," begins Claire; "After four years together, Clive's family decided to emigrate to Australia. I was invited to join them but I didn't want to leave my family, so we went our separate ways. I married twice and had three children. Clive married and had a son."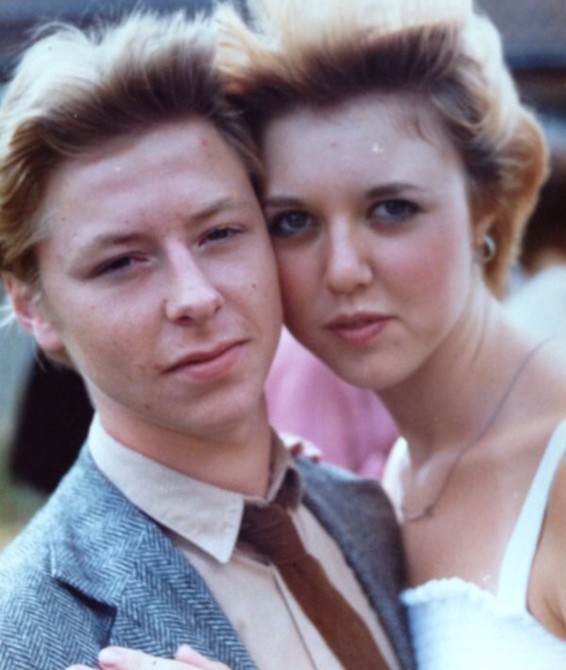 Then, 26 years later in 2006, Claire's second husband, Dick, was gearing up to take early retirement and suggested that he and Claire make a trip to Australia.
"Dick said to me one day before the trip: 'Why don't you look up your old boyfriend from your teens, see if you can find him and we can meet in Oz and say Hi?'. He knew I always carried a candle for Clive, so we searched the internet and finally found an email address for him."
While Down Under, Claire and Dick spent four days with Clive – who had separated from his wife in 2000 – and the trio kept in contact sporadically when Claire and Dick returned home. Sadly, in 2012, Dick fell ill and shortly afterwards, he passed away. Not knowing where to turn, Claire began emailing Clive more frequently.
It was this during this time that Claire first became acquainted with the FJ Cruiser. She and Clive shared their first Skype call in late 2012, during which Clive talked about the vehicle and how he had come to own it.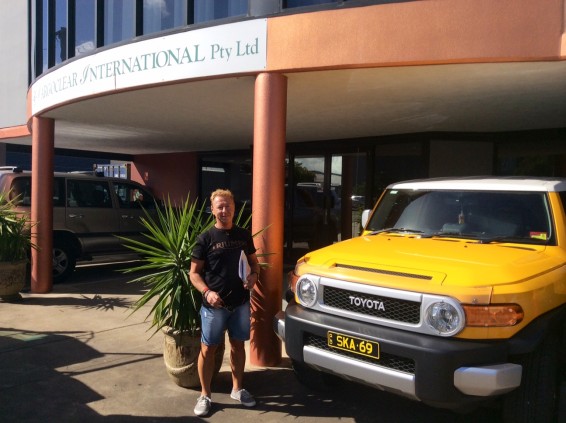 "Clive showed me photographs and a video he'd made of the car," explains Claire, "On his way to work one day he saw a poster for a competition to win one. He didn't enter the competition but it was at that moment that he knew he wanted one. So in 2011, aged 52, he bought one in his favourite colour, yellow."
Clive hadn't remarried after separating from his wife in 2000, and in July 2013, after supporting Claire in her grief and bonding with her over his "lovely" car, he told Claire that he was still in love with her and that he had a hankering to fly to the UK to see if the pair could be together.
Claire, not wanting to leave her children, told Clive that she wanted to remain in the UK. Clive accepted, but needed to return to Oz to put the immigration plans in place. Claire went with him. For five months, the pair traveled the country in the FJ Cruiser.
Claire reflects on this time with Clive and the car: "During this five month period in Australia, Clive and I were still figuring out where our journey together would take us next. It goes without saying that I loved the Cruiser. I loved the colour, size and most of all the comfort. Over the years I have undergone multiple surgeries on my neck and spine, so the suppleness of the suspension makes travelling a dream for me."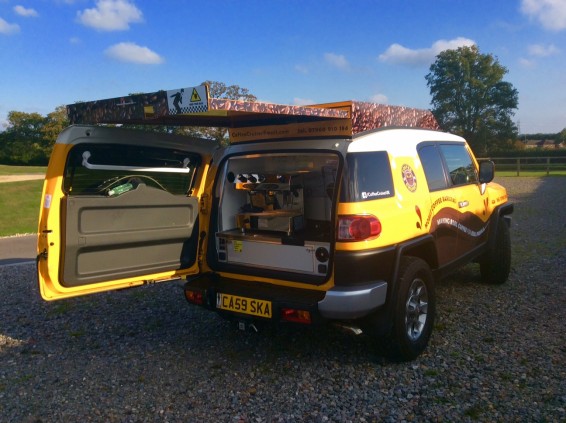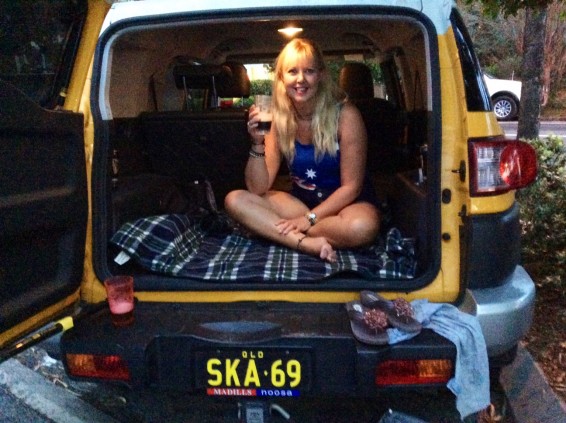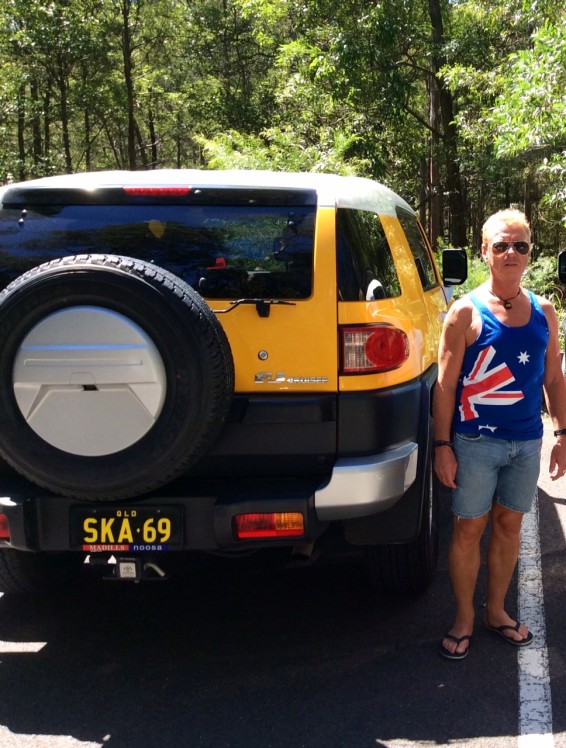 The FJ Cruiser was unveiled in concept form at the 2003 North American Motor Show and sales began in January 2006. The car has never been officially sold in Europe, but has enjoyed success in Japan, Australia, the United States and the Middle East.
The model takes its name from the Toyota FJ40, which it draws styling cues from. The FJ40 was sold in the US and UK between 1960 to 1983 and was known as the Land Cruiser 40 Series here.
Under the bonnet of Clive's Cruiser is a 4.0-litre, 6-cylinder 24-valve dual overhead camshaft petrol engine that offers a total power output of 260bhp.
US sales of the FJ Cruiser were wound-up in 2014, but the model continues to be sold in its home market and across the Middle East.
Back in Australia, Clive was preparing to move back to the UK with Claire. He had retired from his job and was all set to leave but one problem remained – what to do with the FJ Cruiser?
"We wanted to bring the cruiser back with us but weren't sure if doing so was financially viable," says Claire.
"Then one day, Clive and I were at a market and stopped for coffee, which was prepared in a vehicle. I remember being gobsmacked that you could get a proper bean to cup coffee from the back of a truck. And with that, we hatched a plan – we'd do the same with the Cruiser! Still in Oz, we went to college and trained as baristas and then, in May 2014, we flew back to the UK.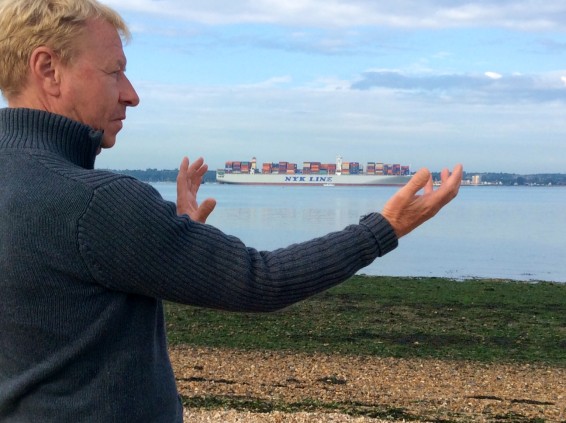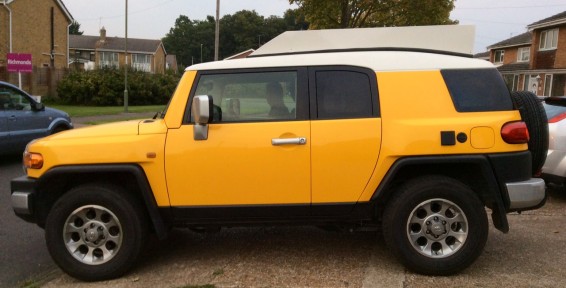 "Several weeks later, the ship containing the Cruiser docked in Southampton. In the intervening weeks we'd tracked the car daily on the shipping news. After some googling, we found a company in Coventry, Really Awesome Coffee to kit the car out and with that, Coffee Cruiser was born."
Fully self-contained, Coffee Cruiser relies on a pair of leisure batteries to power its main coffee making and washing-up facilities and LPG to run the espresso machine. The Cruiser has been fully operational since October 2014, and Claire's daughter, Hannah, created its artwork.
Coffee Cruiser regularly attends events and functions – including our very own Toyota GB Fun Day hosted to raise money for Red Nose Day 2015.
"We serve coffee at a children's football league in the local area every Sunday and its proving to be very popular," says Claire.
"As this is Coffee Cruiser's first full year of operation, we are hoping that it'll be a busy one. Before Dick died he made me promise to live, love and be loved. I always keep a promise. I still have my dark times to deal with but when I see that big and happy yellow FJ Cruiser, it just makes me smile and realise how very fortunate Clive and I are. It was a good decision to bring The Toyota here, it is our livelihood.
"In February 2015, Clive bought me a used RAV4 for my birthday and my eldest son Sam, who also owns a Toyota, said to me: 'You've got a Toyota mum, you can do anything'. To him I say; 'Watch this space'."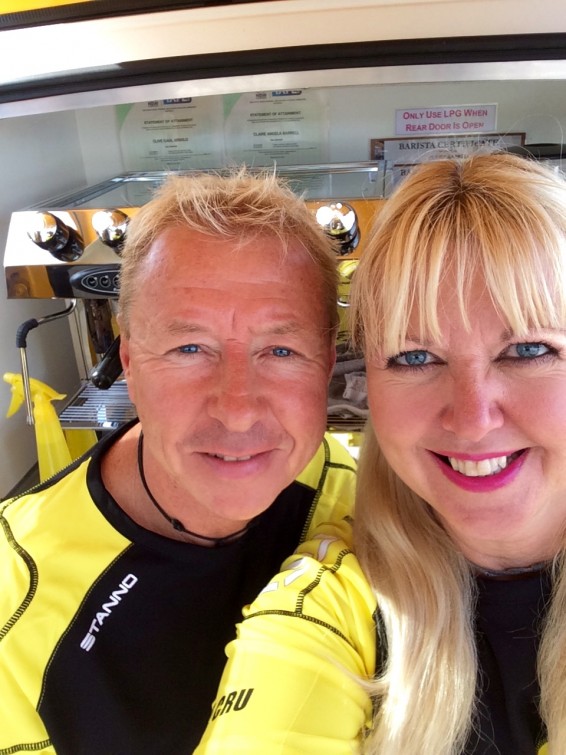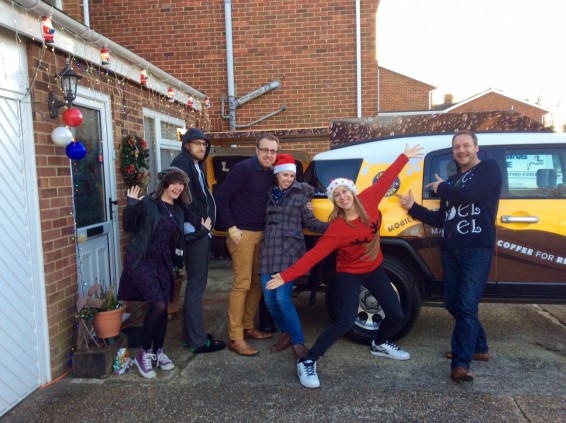 Good to know
The Coffee Cruiser is available for hire. Email Claire and Clive at coffeecruiser@mail.com, tweet them @cruisercru or find them on Facebook at facebook.com/coffeecruiseruk.