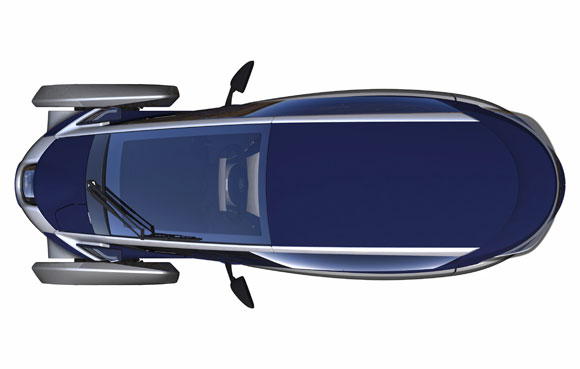 The Toyota i-ROAD, an ultra-compact zero-emissions city car, will make its world debut at the 2013 Geneva Motor Show in March.
The i-ROAD has two seats and is designed as an easy, emissions-free way for people to get around towns and cities.
Our exclusive first image shows the i-ROAD from above, and allows a glimpse at its design; including the slim front wheels, which are mounted outside of the main body, and a 1+1 layout that seats the passenger behind the driver.
A Toyota statement described the i-ROAD as "a compact, fun and emissions-free personal mobility concept, designed to offer quick and efficient urban transport for two people."
The i-ROAD will appear on Toyota's Geneva Motor Show stand alongside a GT86 convertible concept car named the FT-Open concept, the new RAV4 and the production version of the forthcoming Auris Touring Sports.
Read more of our Geneva Motor Show coverage here.