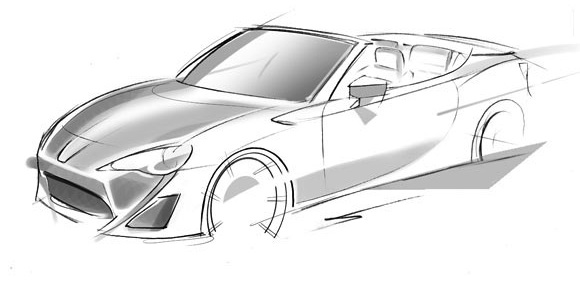 A long-awaited convertible concept version of the Toyota GT86 sports car is set to debut at the 2013 Geneva Motor Show in March – and we've got the exclusive first image.
Named the FT-86 Open concept, the car 'previews a possible future development of the award-winning GT86 sports coupe', according to an official statement.
Testing of a prototype version of the car is already underway, and the show car's world debut will help Toyota gauge the public reaction to the idea of an open-top GT86.
Since being launched last summer, the GT86 has won major plaudits including car of the year awards from Top Gear and Jeremy Clarkson, Autocar, Auto Express and many more top motoring publications. Read our reviews round-up here.
The FT-86 Open concept will appear at the Geneva Motor Show alongside the Toyota i-ROAD concept, a futuristic two-seater, the production-ready Auris Touring Sports and the all-new RAV4 SUV.
Read more of our stories on the Geneva Motor Show.
UPDATE 01/03: Take a look at the first official images and video of the FT-86 Open concept in this post. Here's one image to give you an idea of how it looks…