After almost a decade of development, we are likely to start seeing a lot more of the Toyota Human Support Robot (HSR) in the next few years. The high-tech device represents a small but important part of Toyota's transition into a mobility company. As Toyota President Akio Toyoda declared at the CES technology expo in 2018: "It's my goal to transition Toyota from an automobile company to a mobility company, and the possibilities of what we can build, in my mind, are endless."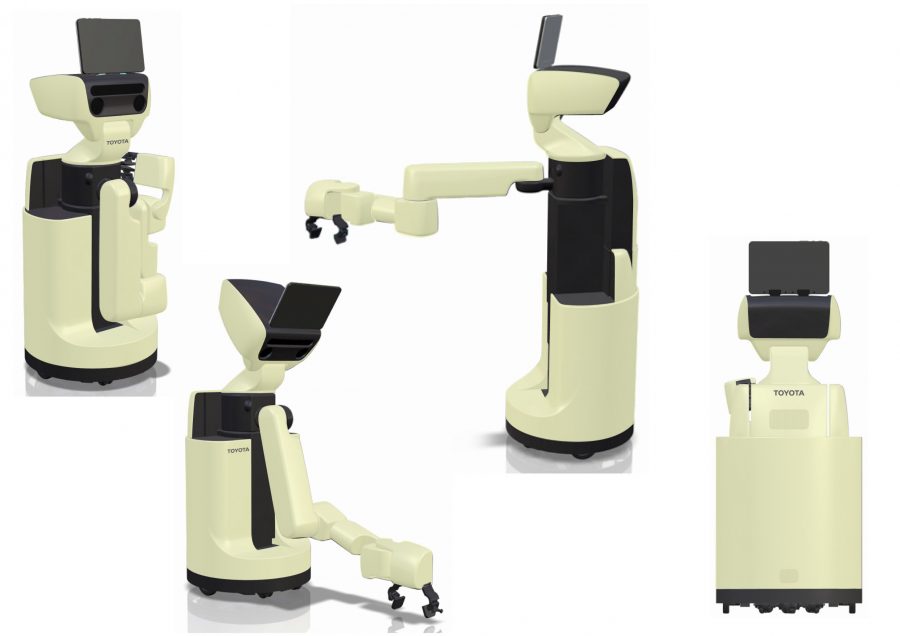 What is the Toyota Human Support Robot?
Best described as a robotised 'butler' designed to assist around the home, the Toyota Human Support Robot, or HSR for short, can be operated by voice command or by tablet computer, or it can recognise surroundings to move by itself.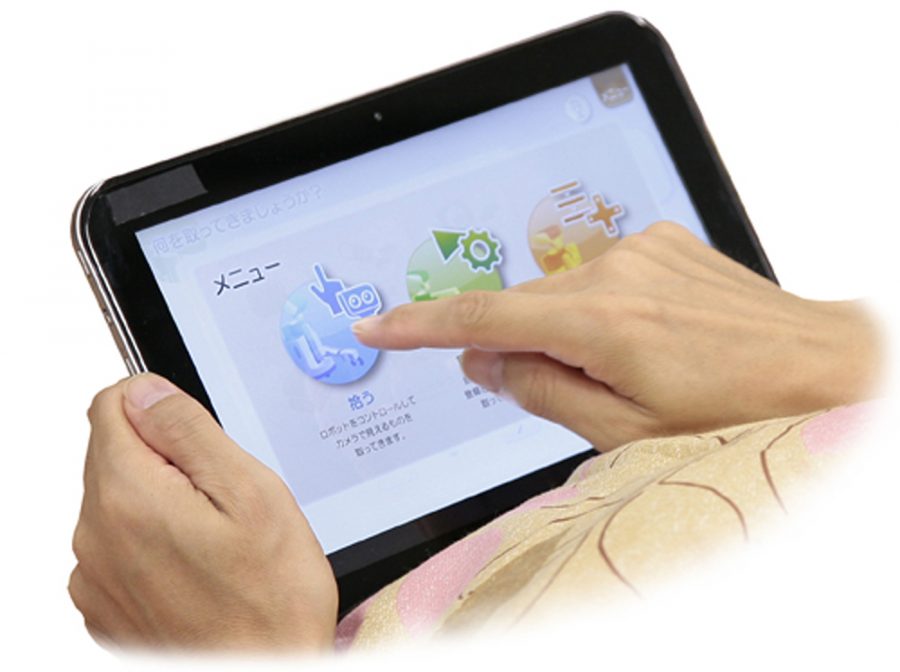 It has a lightweight cylindrical body with an extendable folding arm that enables it to pick up objects off the floor, suction up thin objects, retrieve objects from high locations, open curtains, and perform other household tasks. HSR has omni-directional wheels, enabling it to move smoothly in any direction.
What is the purpose of the Toyota Human Support Robot?
HSR is Toyota's response to the rising demand for long-term elderly care. According to the United Nations, during the next three decades, the global population aged over 65 is predicted to more than double, reaching a total of more than 1.5 billion by 2050. The intention is that HSR will be able to assist the elderly, and others who are unable to move on their own, with everyday tasks.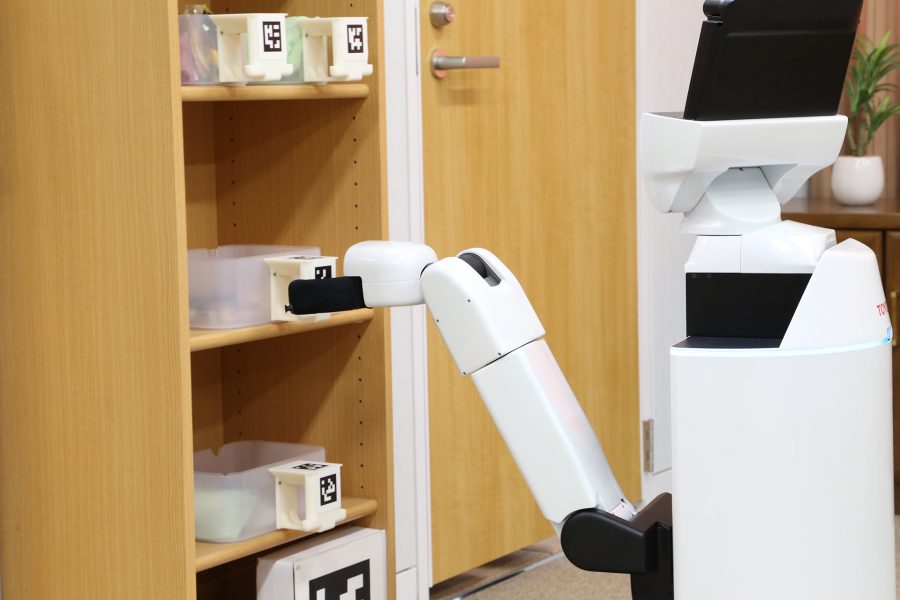 Artificial intelligence is not yet a substitute for human care, but the HSR will be able to be operated remotely by family and friends, with the operator's face and voice being relayed in real-time. This will allow for genuine human interaction as the HSR goes about its work.
As societies age, there will be huge demand for care-giving, systems that allow people to live independently for longer and assistance for an aging workforce. Robots and automation can play a key role in freeing up more time for people to spend with their families, helping people with tasks they enjoy, or assisting them to perform work tasks.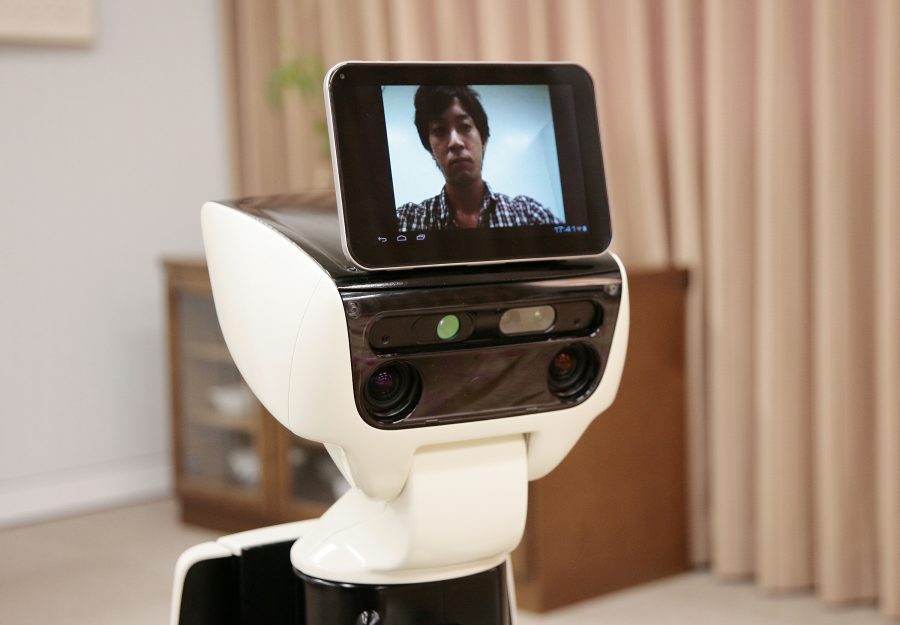 When did work begin on the Toyota Human Support Robot?
News of the Toyota Human Support Robot (HSR) first emerged back in 2012, when a prototype was unveiled as an addition to the Toyota Partner Robot series that had been shown at that year's International Home Care and Rehabilitation Show in Tokyo. The original prototype was developed in cooperation with the Japan Service Dog Association, which helped Toyota to identify the needs and desires of individuals with limited limb mobility.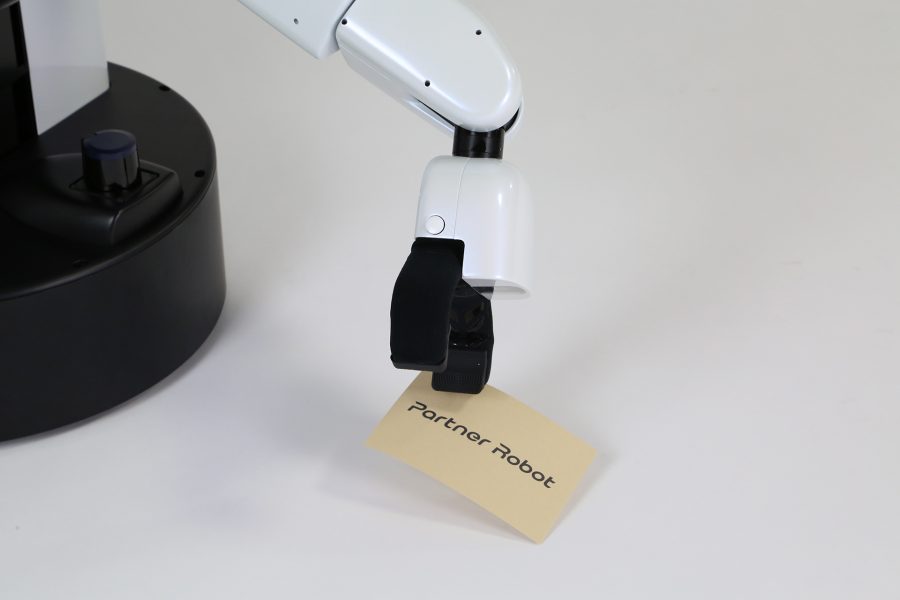 This helped the team responsible for HSR to develop the different functions focused around picking up dropped objects, retrieving items, and communicating with family members and caregivers.
What's happened since then?
The robot has undergone a number of improvements, based on feedback from patients, healthcare workers and researchers. In 2011, Toyota Motor Corporation conducted in-home trials using the robot with individuals with limb disabilities in cooperation with the Foundation for Yokohama Rehabilitation Service.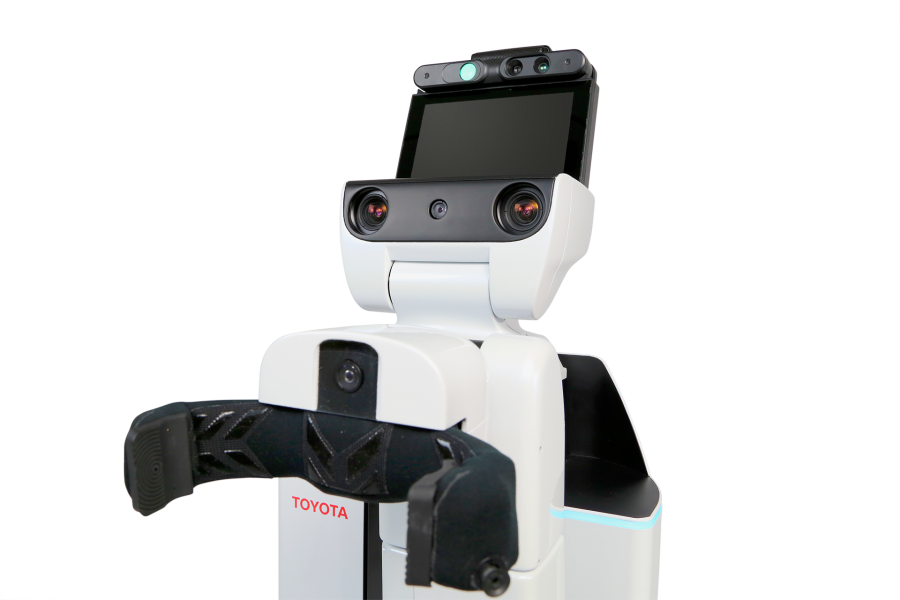 Subsequently, TMC's team was able to incorporate user feedback into development. Then in 2015, Toyota accelerated development, teaming up with a number of research bodies to set up the HSR Developers' Community, making a combined effort to hasten development and early practical adoption of the HSR.
Toyota Human Support Robot technical specifications
| | |
| --- | --- |
| Body diameter | 430mm |
| Body height | 1005-1350mm |
| Weight (kg) | 37kg (approx.) |
| Shoulder height (mm) | 340-1030mm |
| Object-holding capability | Weight up to 1.2kg; width up to 130mm |
| Max. speed | 0.8km/h |
| Mobility | Can move over surfaces with a height difference of up to 5mm and inclines up to 5° |