Three of Toyota's UK retailers are among 46 from across Europe to receive Ichiban awards for excellence in customer service. The name comes from the Japanese okyakusama ichiban, which means 'customer first'.
The UK winners were Hodgson Toyota in Newcastle, Burrows Toyota in Barnsley, and Helensburgh Toyota in Scotland.
Hosted by Toyota Motor Europe, the annual awards are in recognition of exceptional performance in customer recommendation. This is underpinned by retailers delivering sales and aftersales services that prioritise what is right for the customer.
Speaking at the awards ceremony, Johan van Zyl, President and CEO of Toyota Motor Europe, said: "We don't only want to be number one in the hearts and minds of our customers, we want our customers to be number one in the hearts and minds of everyone in our retailers. Customer recommendation is not a statistical exercise, it's about connecting to our customers and creating one-to-one relationships with them."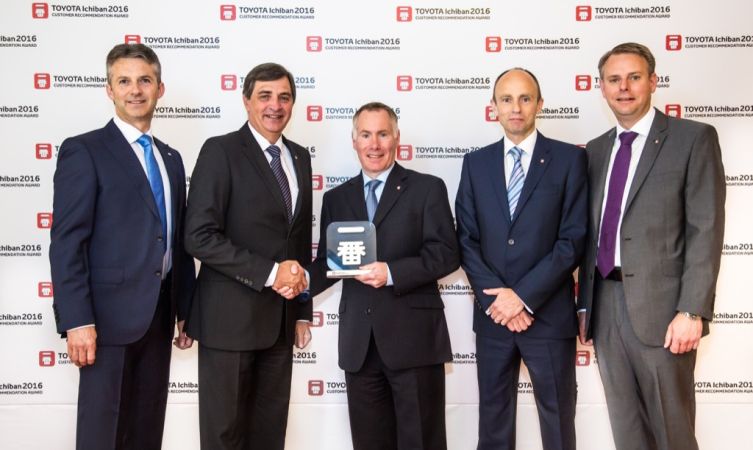 Gary Mulvaney of Helensburgh Toyota (above) said: "We have a passion for looking after customers, not just because they will come back time after time, but when you are part of the community your reputation matters so much.
"Helensburgh Toyota is at the heart of our community. It is a welcoming place to be, for people to pop in, have a coffee, chat and where they are looked after. We have done it that way for nearly 40 years."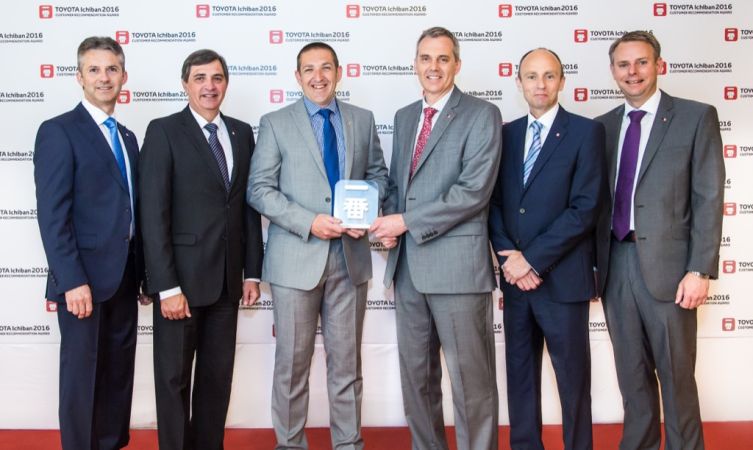 Steve Davidson of Burrows Toyota (above) commented: "We are delighted to have been given an Ichiban award for a second time in three years and believe our success is down to the whole team's belief in going the extra mile with each and every customer.
"Ichiban means 'customer first' and that's exactly how we treat every customer that walks into the showroom. Every customer is important regardless of whether they come in for warranty work, a service, or to buy a new or used car. I believe the fact that we care about every customer shines through in our service."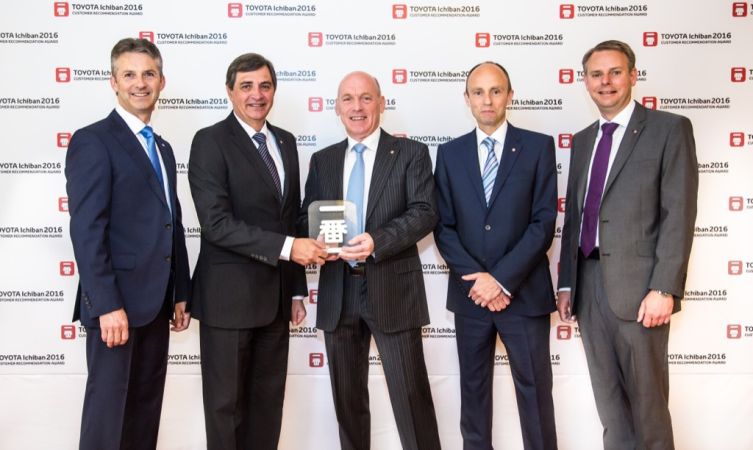 Steve Hodgson of Hodgson Toyota (above) concluded: "We are very proud to have been honoured with this award. It reflects the hard work invested by all the team at Hodgson Toyota to give our customers the best possible service.
"We are always looking at ways of improving the service we provide, and a key part of that is listening to what our customers have to say. By understanding what they value most, we can continue to meet and exceed their expectations."