How do you move a wolf? Very carefully is the answer. When the wolf enclosure at Dartmoor Zoo needed to undergo some routine maintenance the enclosure's inhabitants – three Timber wolves – needed to be moved so the work could be completed.
The process took time, patience, experts Kim and Shaun Ellis from the Wolf Centre and a Toyota Hilux.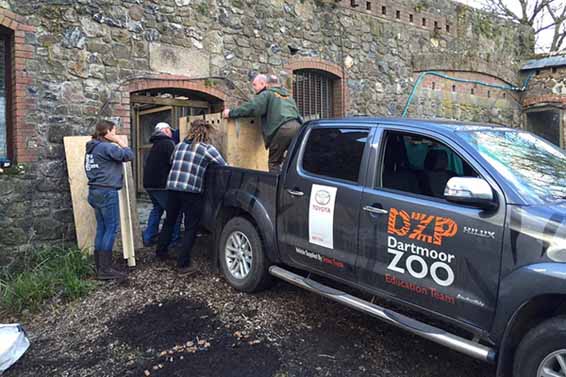 Shaun Ellis, aka the Wolf Man, has spent time with the wolves over the past few months, getting the animals used to him and the crate the team wanted to use to transport the wolves during the move.
By going through this training, it meant that the wolves could be moved without being darted, causing the least amount of stress possible to the animals.
On the day of the move, Shaun and Kim slowly coaxed the wolves into the crate. Then six people lifted the custom-made crate on to Dartmoor Zoo's Toyota Hilux.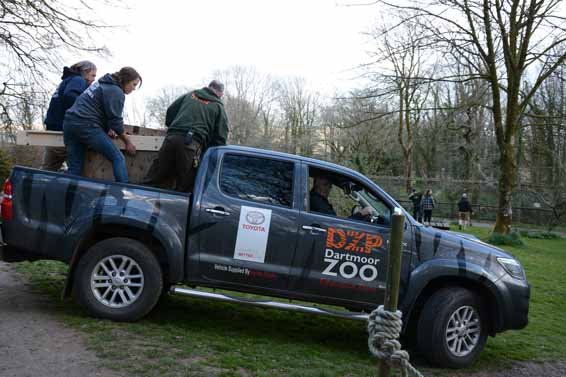 The Zoo has a range of Toyotas, including a Yaris Hybrid, RAV4 and Hilux wrapped in the zoo's colours.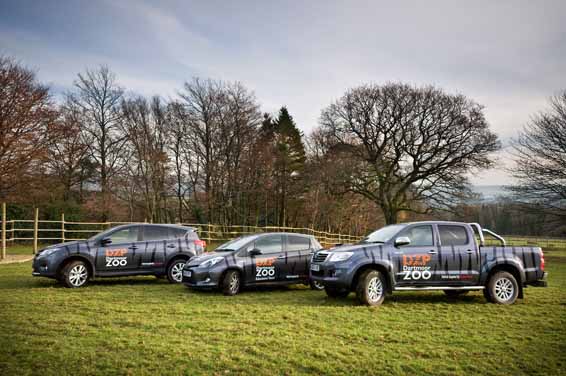 The Hilux then transported the wolves to their temporary new enclosure where Shaun released them, with as little stress caused to the animals as possible.