The revolutionary new Toyota Hilux Evo has enjoyed an encouraging first test session in preparation for the 2017 Dakar Rally.
Read more: Toyota's top 14 rally cars
"It is always exciting to put a completely new concept to the test," said Toyota Gazoo Racing SA team principle Glyn Hall. "Now that we've had a chance to see [the Hilux Evo] in action over terrain that matches certain parts of the Dakar, we are highly encouraged."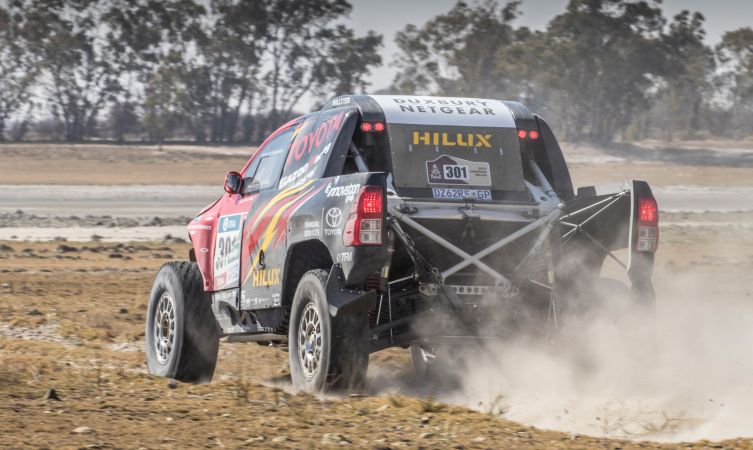 This first test aimed to validate the vehicle's unusual two-wheel drive layout, which is a bold departure from the four-wheel drive vehicles that have achieved spectacular results for Toyota on the Dakar Rally over the past five years.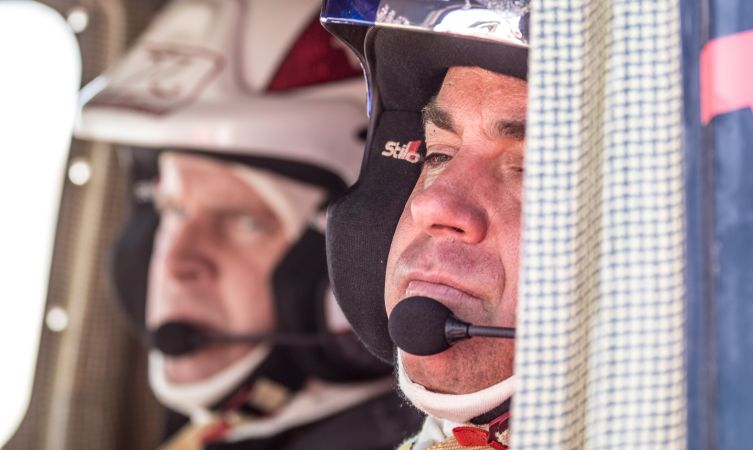 "The new vehicle is significantly faster over the rough stuff," enthused driver Giniel de Villiers (above with co-driver Dirk von Zitzewitz in background) at the completion of the test session. "Granted, it takes some getting used to, and it certainly doesn't feel the same as the four-wheel drive. But man, it is quick!"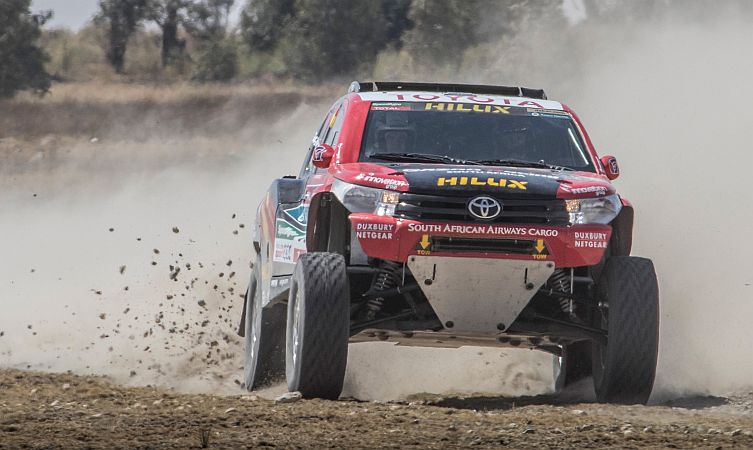 The Toyota Hilux Evo has a target weight that is nearly 600kg lighter than the current race vehicles. Being realistic, this target may prove impossible to achieve. But whatever the outcome, the new vehicle will have a significantly better power-to-weight ratio.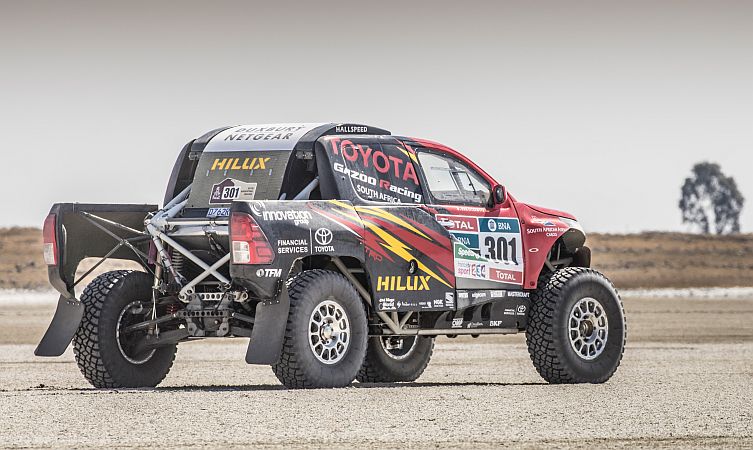 "Now that we've proven the concept, we'll go back and refine it as much as possible," added Hall. "We've got a lot of data on the dampers and settings from the four-wheel drive, so we're not starting from scratch. With that said, we'll need a lot more testing before we ship the vehicles to South America in December."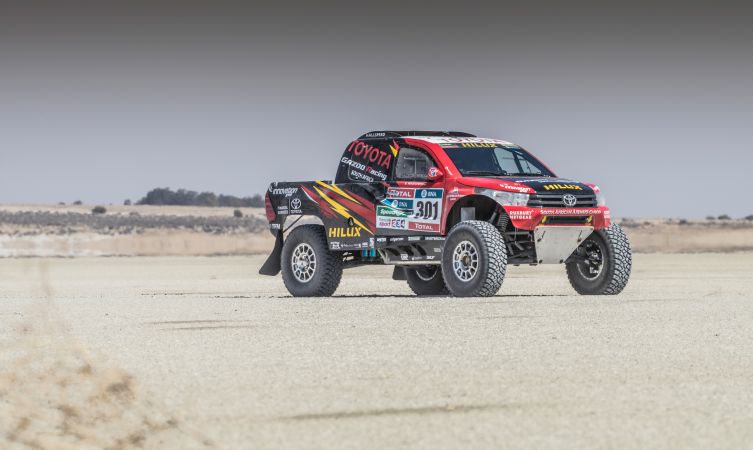 Learn more: Official website of the 2017 Dakar Rally