Intermittent rain did nothing to stop hundreds of Japanese cars descending on Newark Showground for the 2016 Japanese Auto Extravaganza (JAE). The turnout this year was as strong as ever, with both new and classic metal proudly displayed around the site.
We joined the fun – taking along our one-off GT86 Initial D Concept.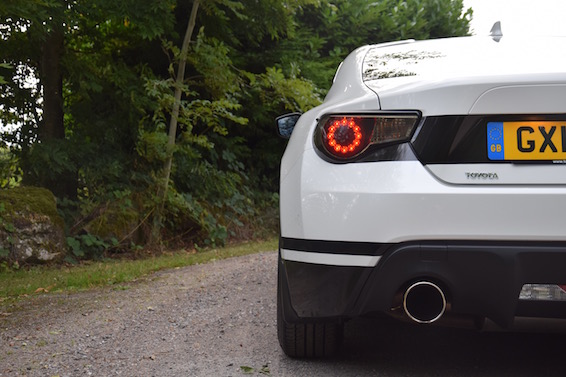 Parking up on the GT86 BRZ Drivers' Club and IMOC (International MR2 Owners' Club UK) joint stand, we chose to stop next to long-time enthusiast and collaborator Lauren Blighton's AE86 and among the varied 30+ GT86 members in attendance.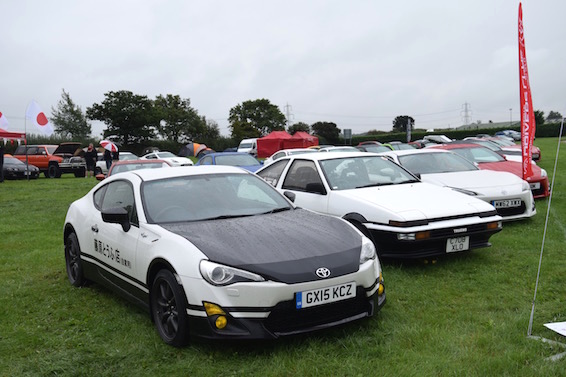 As well as rain, there was shine. Inside, under cover and with a lot of care, a hangar full of Japan's finest cars were being prepared for the event's show'n'shine competition.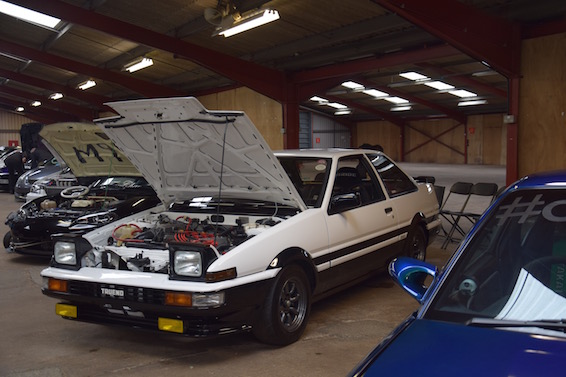 We were particularly impressed by an orange Supra, white GT86, the modified Hilux which won its category and a pair of AE86 notchbacks taking different style approaches – drift and sleeper (more subtle).
See also:
History of the Toyota Celica
History of the Toyota Hilux
History of the Toyota Corolla
History of the Toyota Supra
History of the Toyota MR2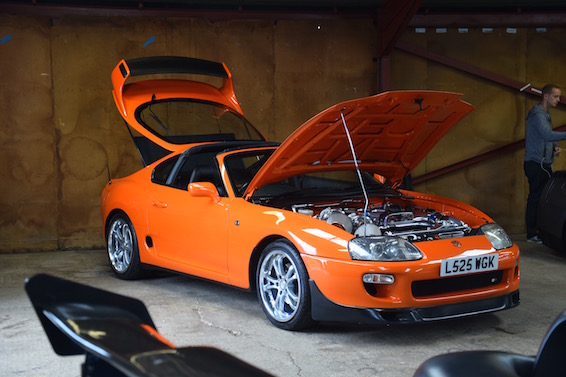 Next, we headed around the show to spot other Toyota talent for our camera lens. See the full gallery for all cars mentioned – but take a look at this lovely original condition '87 Starlet: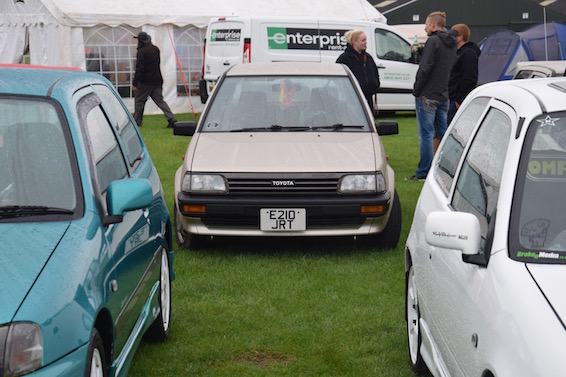 Several MR2 clubs were present and we loved seeing a large number of Celica and Supra models throughout the day, many in as-new condition.
A highlight of the day was a fantastic photoshoot. Owner of the show'n'shine's third place (classic category) AE86, Leo Smith, tracked us down to organise a 'family photo' with our Initial D. Lauren and her hatchback '86 also got involved. Here's the result: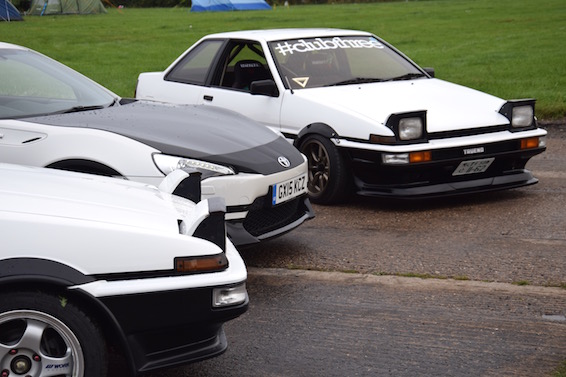 Leo only bought his notchback AE86 in March this year and has completely transformed it. He added: "I was very into Fast and Furious growing up. I then went to Japan and hired a classic Skyline – since then I've been hooked on Japanese cars. I came back and bought this car in a sorry state and have restored it to my specification. As soon as I saw that your Initial D was here, I just had to find you and have a chat!" Here's how his car looked in March…
We hope you enjoyed JAE if you were there – and our report if you didn't make it this year. Take a look at our image gallery below for more Toyota action!