These amazing pictures of a Toyota Hilux at the Eyjafjallajökull volcano were taken just hours before the volcanic eruption that stunned the world – and brought European air travel to a complete halt in 2010.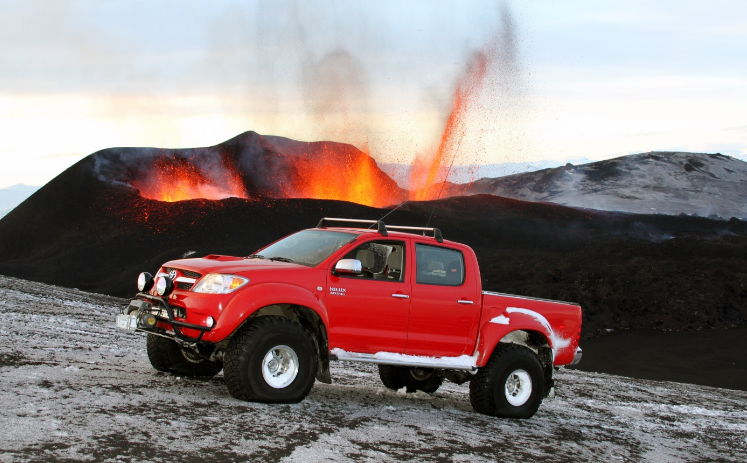 Scientists tracking Iceland's Eyjafjallajökull volcano used a modified Toyota Hilux to set up monitoring equipment as the volcano prepared to fill the skies with ash at 30,000 feet.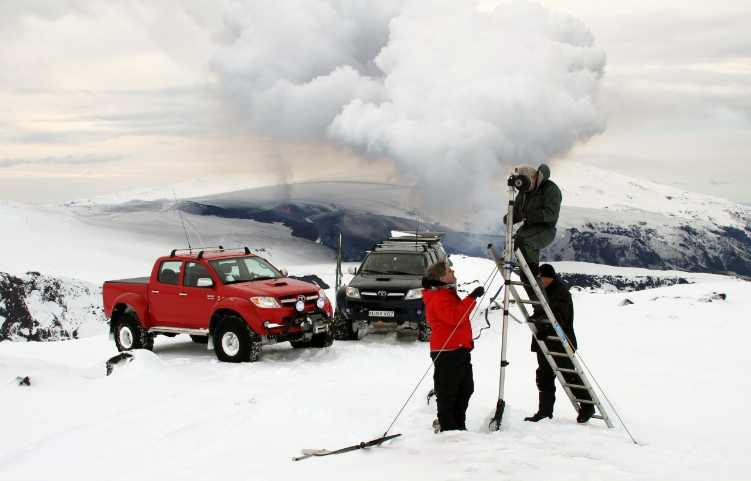 If you're thinking this Hilux looks familiar, it's probably because the same Arctic Trucks 'extreme environment' model was used by Top Gear for its expedition to the Magnetic North Pole in 2009. This vehicle really can go anywhere!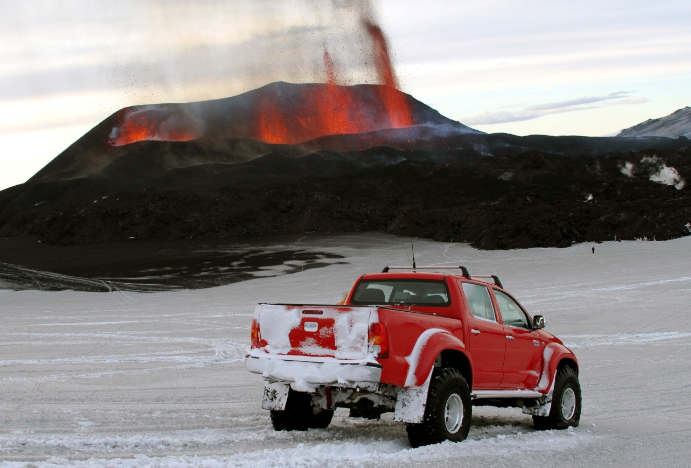 Unfortunately, you won't find a similar spec Hilux on sale at your local Toyota centre, although the current Hilux range is more than enough for most people!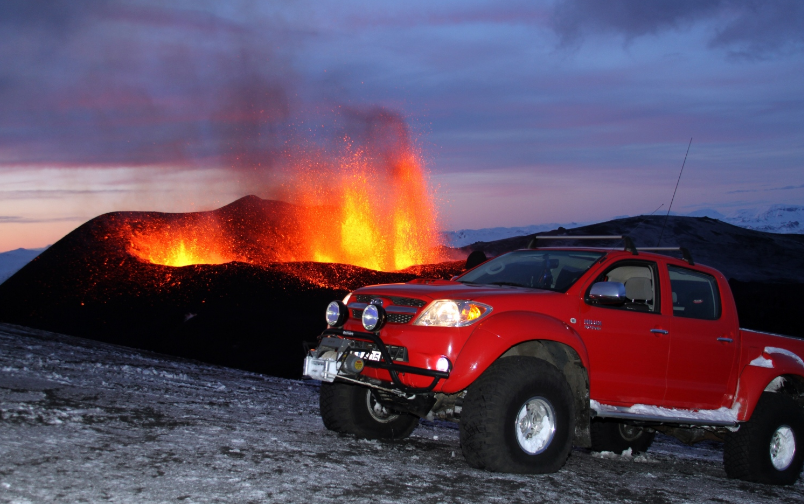 If, however, this extreme activity has whetted your appetite for an Icelandic adventure, why not get behind the wheel of an Arctic Trucks Hilux yourself? Click here to find out more.
Of course, the intrepid Top Gear team couldn't miss another opportunity, so a few months after the eruption they sent James May to find out just how close it's possible to drive to the mouth of an active volcano…
Details correct at the time of publication.