The Toyota Hilux is renowned for its capability and durability, which is why it has become one of the most relied-upon vehicles among humanitarian aid workers travelling into challenging and inhospitable environments.
When preparing to drive deep into a remote area on an expedition, aid workers must be confident that their vehicle – often loaded with essential life-saving supplies – can reach the destination and then return to base without a hitch.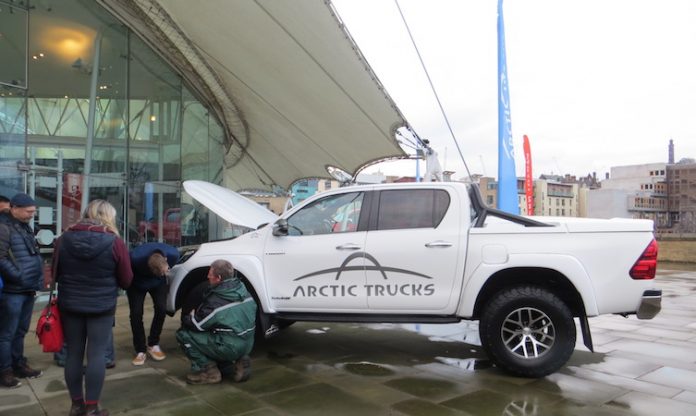 The secrets of expeditionary vehicle maintenance were showcased in a hands-on workshop at the recent World Extreme Medicine (WEM) conference in Edinburgh.
Hosted over three days at Dynamic Earth in the Scottish capital, guest speakers shared their experiences of working in various extreme locations across the world in a series of seminars and workshops related to being engaged in the humanitarian aid sector.
One of these workshops was for Expeditionary Vehicle Maintenance, supported by network dealer Western Toyota in Edinburgh, the Lothians and Fife, and in association with engineering specialists Arctic Trucks. Western Toyota provided its Toyota Hilux AT35 for use as a demonstration vehicle, while Arctic Trucks brought along the Hilux AT38 made famous by Top Gear.
Guest speakers Russell Drew (pictured below) and Nick Cranfield, with 34 years of experience in expeditionary vehicle maintenance between them, encouraged audience members to take ownership of their expedition vehicle and its maintenance and repair.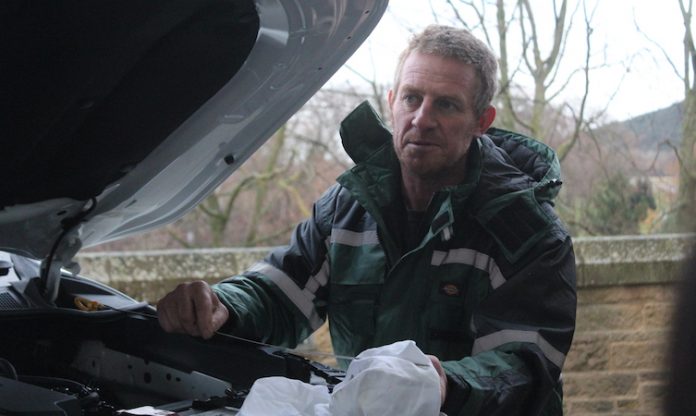 "If you and your equipment cannot reach the target audience then you might as well remain at home," was the mantra from Russell and Nick.
The pair spoke about various scenarios which could jeopardise an expedition or field mission. Among them, one thing in particular stood out – that personal expertise would only ever be as useful as the vehicle you're travelling in.
"This is a life-saving opportunity," confirmed Russell. "It's the bread and butter [of an expedition]".
Here are Russell and Nick's top ten tips for effective expeditionary vehicle maintenance.
1. Check the vehicle before and after use
At the end of the day, or after each use, the vehicle should be inspected. All fluids should be topped up and any damage or impending faults repaired and spare parts sourced. Doing these checks at the end of the day means you and your vehicle are prepared should you need to make a fast exit during the night or early in the morning.
Throughout each day of operation, periodic checks should also be conducted. The nature of the terrain being traversed will determine the regularity of short stop checks.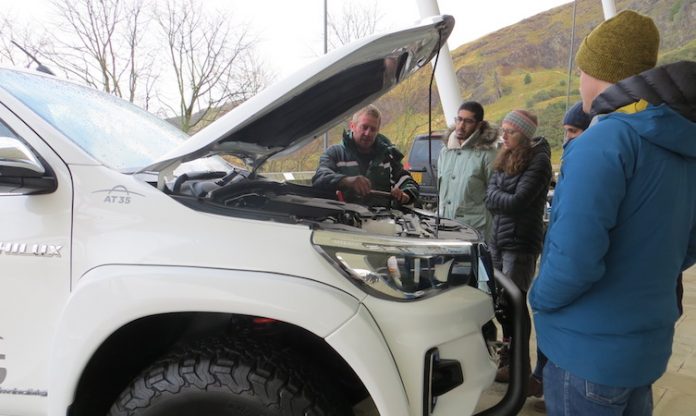 2. Pay attention to tyre management
Medical vehicles normally carry only one spare wheel, so tyres must be checked to ensure they are inflated to the correct pressure and have not sustained any damage. Regularly check tyre pressures as incorrect inflation will increase fuel consumption, which can affect vehicle handling and stability and make the tyres more susceptible to wear and damage. Understand when to over-inflate or deflate tyres to suit the terrain.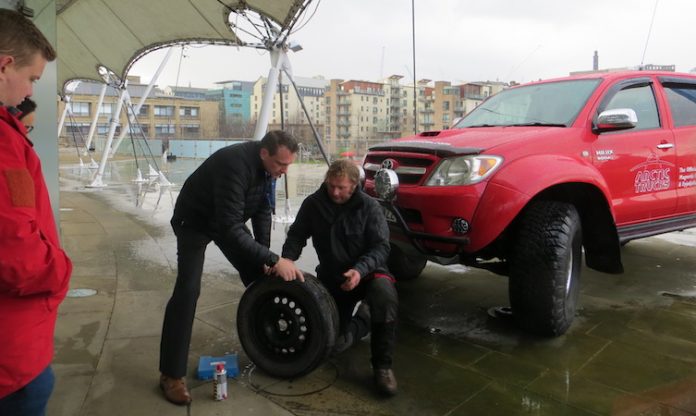 3. Know your vehicle
Know which oils and fluids are specific to your vehicle. All fluid levels must be maintained at maximum, not somewhere between minimum and maximum. This will ensure the systems do not become starved on rough terrain and will provide the operator with a benchmark from which to gauge mechanical health. A measurable pointer that can be monitored to indicate oil or coolant consumption can be useful.
4. Inspect and test the vehicle's tool kit regularly
Where does the jack go? Does it work? Can you remove all the wheel nuts if necessary? Can you remove the spare wheel, and is it fit for purpose? Undo all the wheel nuts and retighten. Ensure you know that you can remove any wheel if necessary. Remove locking wheel nuts – they add complexity.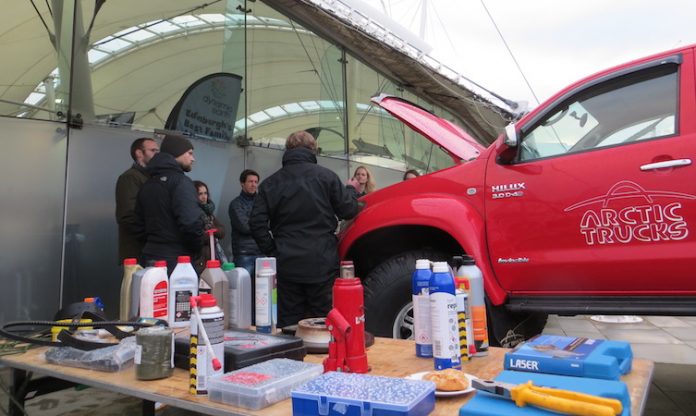 5. Think about what would happen if you run out of fuel
Are there any special procedures needed to bleed and restart the fuel system? What measures can you take to prevent contaminated fuel from damaging major engine components? Understand that you may be in a situation where you have no choice but to refuel from a jerry can or use fuel from a dubious source.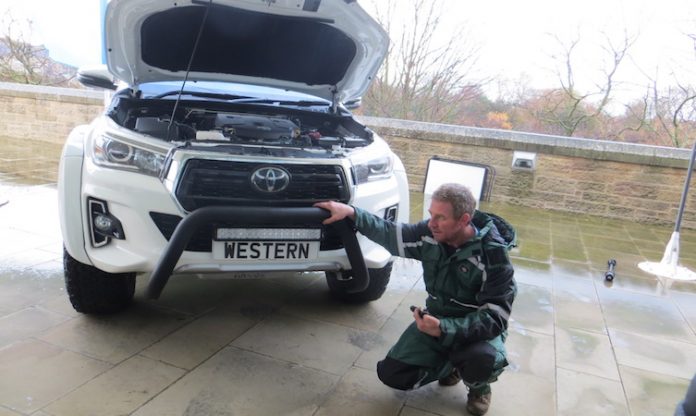 6. Identify the location of your fuse box and relays and carry spare fuses
If you need to, replace a fuse by borrowing one from another circuit. For example, if the wiper fuse blows, it could potentially be replaced with the fuse protecting the less essential rear fog circuit. Ensure you only insert a fuse of equal or lower current rating, because failure to do this can result in major component failure or, at worst, a vehicle wiring fire.
7. Always check the recovery points on a vehicle
Identify the tie-down points and rated recovery points. Are they fit for purpose? Recovery points can get damaged in rough terrain, and you may need to consider alternative attachment locations that will not damage the vehicle. Will the shackles in your vehicle's kit fit the recovery points when you need them in an emergency?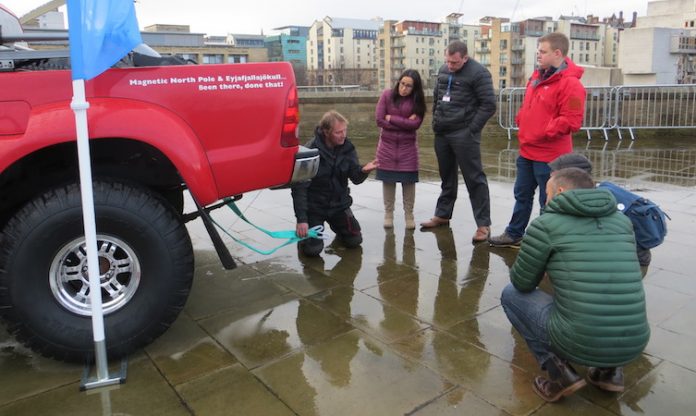 8. Secure all cargo inside the vehicle
Expensive medical kit, personal kit and vehicle recovery kit must all be strapped down. When ascending or descending slopes, loose kit can become a missile. Damage to the crew and vehicle interior by a hard tool case becoming airborne is easily avoided by securing the cargo.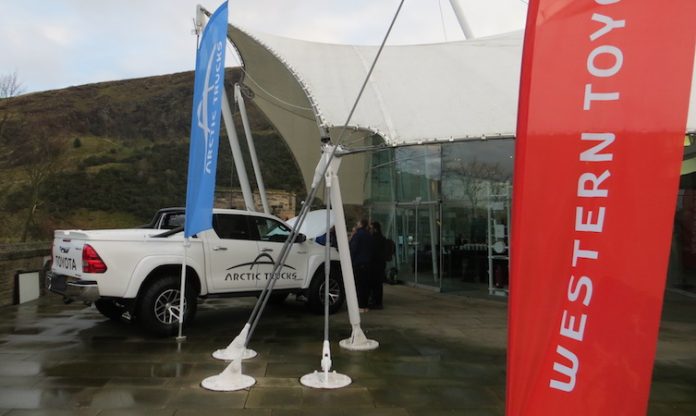 9. Prepare, prepare, prepare
Get the basics right and the rest will follow easily. Like a first aid kit or an emergency medical plan, a vehicle can save your life. So respect it. Carry a basic repair inventory, such as a tyre repair kit, spare auxiliary belt, pipe repair and radiator repair – and know how to use every item. As you progress on your drive, identify areas where potential repairs might be carried in local villages. Mark these locations on a navigation log as you may need to revisit them in the future.
10. Vehicle selection is paramount
The first thing about vehicle selection is to know what the locals use. The abundance of Toyota models throughout the developing world will indicate the key points of your vehicle selection. These are usually more reliable and less complicated, while spares are easily acquired, even in remote areas. Hilux and Land Cruiser models can often be maintained without the need for complex diagnostic equipment and therefore the cascade of faults that can compromise a vehicle's ability to perform in arduous environments are eliminated.
Thanks to Erin Hyslop of Western Toyota for supplying the text and media for this
article, and WEM for additional images.