Toyota recently completed the penultimate stage of its Five Continents Drive global test marathon, concluding its African adventure at the Durban plant in South Africa.
Five Continents Drive: Africa
The African stage of the Five Continents Drive project consisted of a team of 76 people covering over 6,500 miles in two months. The crew tackled a diverse range of driving conditions designed to give members a personal understanding of the environments in which Toyota vehicles are used.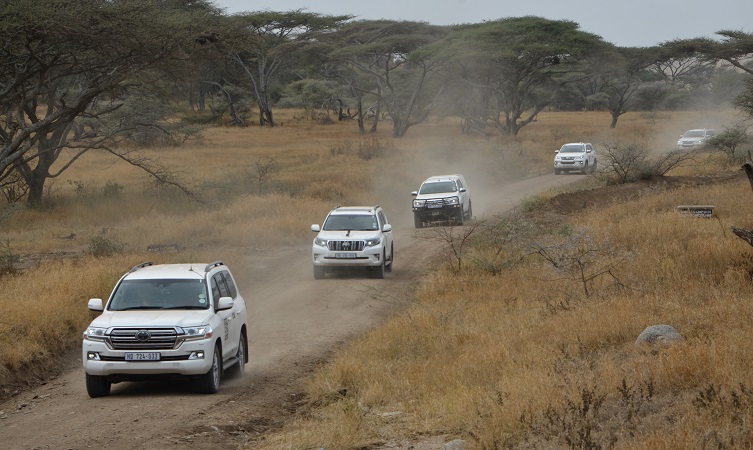 Many of the routes were unpaved and harsh, plagued with craters, sharp stones and bone-shaking corrugations. Meanwhile the deserts highlighted the absolute necessity for a vehicle to possess qualities such as reliability, durability and comfort.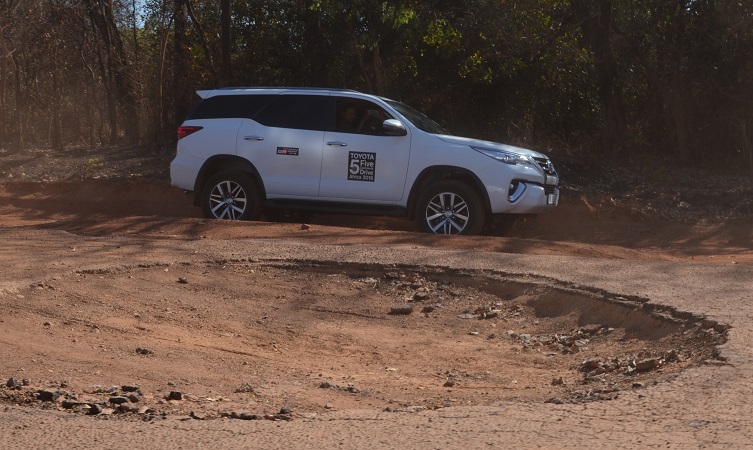 Even paved surfaces presented their own challenges: long straights, frequent animal crossings, sudden and severe potholes, speed bumps, and daring overtaking manoeuvers by a peleton of overloaded trucks. Similarly, these circumstances impressed upon the team the importance of braking performance, high-speed stability, power and torque.
Five Continents Drive: What's it all about?
Overseen by Toyota Gazoo Racing, the Five Continents Drive project is a knowledge-gathering exercise in harmony with a pillar of the Toyota Production System – genchi genbutsu. Literally translated as 'Go and see for yourself,' the principle is a reminder that the most efficient way to understand and improve any matter is to go to the location where the issue exists, confirm the facts and analyse root causes.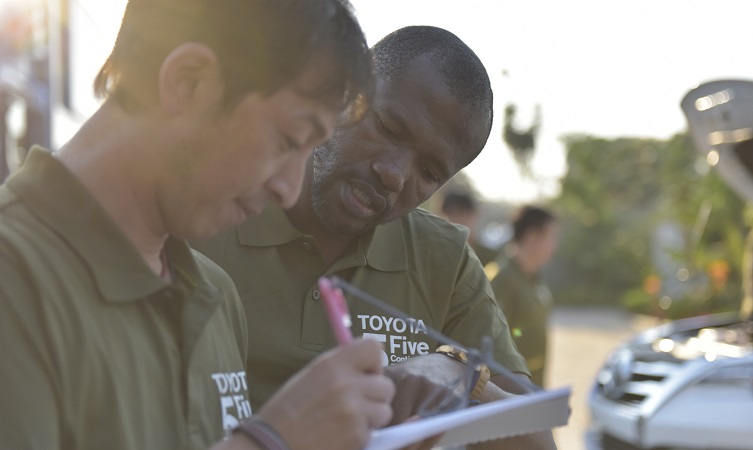 So by taking the driving seat and tackling the roads used by customers, Toyota personnel are in the best position to increase their knowledge of the world's roads. It is also an opportunity to listen directly to customer feedback, experience global cultures, and find solutions to problems and challenges – all in the name of making ever-better cars.
Five Continents Drive: Where has it been so far?
The Five Continents Drive project began in Australia in 2014, then moved to North America in 2015, Latin America in 2016 and Europe in 2017. Including this year's leg through Africa, a total of 556 Toyota members have so far covered over 60,000 miles during a period of 399 days.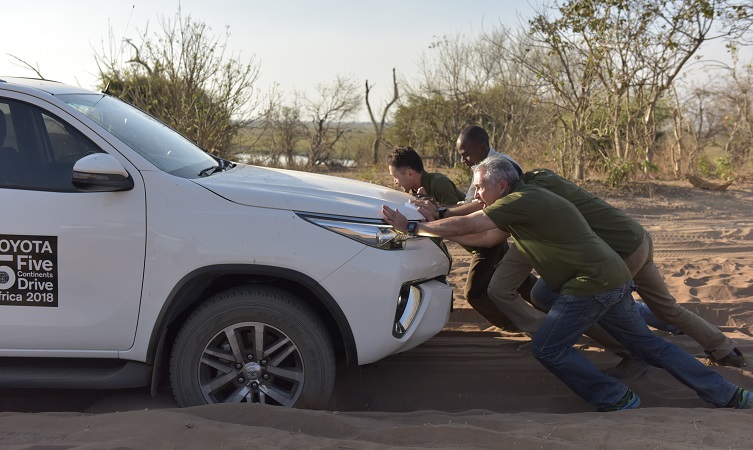 Five Continents Drive: Where next?
In the spring of 2019 the project will recommence in the Middle East, which marks the beginning of the final two-year leg through Asia. The entire project will conclude in 2020 at the Olympic and Paralympic Games in Tokyo, Japan.
Read more: Meet the 80-year-old who drove solo from South Africa to London