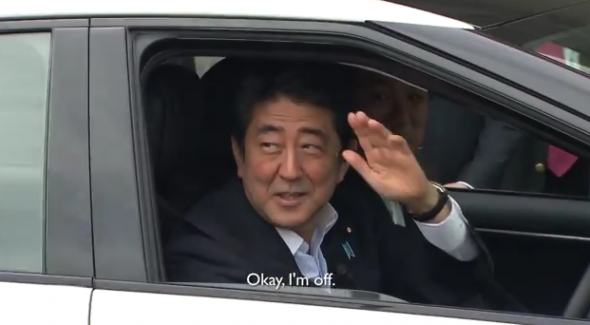 Japan's prime minister Shinzo Abe has become one of the first people on the planet to get behind the wheel of the future – the Toyota Fuel Cell Sedan. Abe drove the futuristic zero-emissions saloon at a specially built hydrogen station in Kitakyushu, Japan.
Prime minister Abe was sold on the car's excellent acceleration and green credentials. He commented: "The acceleration was very good. I was able to go all out!".
Abe added: "Since there is no exhaust, I think this car is very friendly to the environment."
He also expressed his support to the Japanese government, who are in the process of developing a hydrogen infrastructure in Japan.
The Fuel Cell Sedan will launch in Japan in April next year, priced at approximately seven million yen (about £40,450). It will launch in the US and Europe shortly after. Prices for export markets are still to be confirmed.
Where next?
Toyota Fuel Cell Sedan exterior revealed